China Embassy in Brazil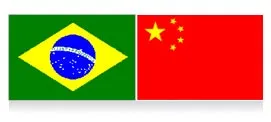 Ambassador: Mr. Yang Wanming
Address: Quadra 813, Lote 51, Avenue of Nations, Brasilia. DF, Brazil
Tel: +55-61-21958200
Fax: +55-61-33463299
Email: chinaemb_br@mfa.gov.cn
Office Hours: 09:00-12:30, 15:00-17:30, Monday-Friday (except holidays)
Consular Office of Chinese Embassy in Brazil
Tel: +55-61-21958271/21958245
Fax: +55-61-21958239
Email: vistochina.bra@gmail.com
Office Hours: 09:00-12:00, Monday-Friday (except holidays)
Consular Districts of the Consulates
| Consulate General | Consular Jurisdiction |
| --- | --- |
| Embassy of PRC in Brasilia | Brasilia Federal District, Goias, Mato Grosso, Mato Grosso do Sul, Ceara, Rio Grande do Norte, Paraiba, Pernambuco, Alagoas, Sergipe, Maranhao, Piaui, Acre, Amazonas, Para, Roraima, Amapa, Rondonia, Tocantins |
| Consulate General of PRC in Sao Paulo | Sao Paulo State, Parana State, Santa Catarina, Rio Grande do Sul |
| Consulate General of PRC in Rio de Janeiro | Rio de Janeiro, Minas Gerais, Bahia, Espirito Santo |
Fees
All applicants are required to go to HSBC (Hong Kong and Shanghai Banking Corporation) to pay for their fees by cash. They should deposit an amount of money to the Bank Account 1276-10358-03 and take the Deposit Receipt. The embassy only accepts cash as means of payment. Credit card, check and other methods of transfer are not acceptable. People who applies for express or rush service should contact the embassy in advance.
Regular Fee per Person
| Entry | Validity | Brazilian Citizens | American Citizens | Others |
| --- | --- | --- | --- | --- |
| Single | 3 months | R$ 460 | R$ 460 | R$ 130 |
| Double | 3 months | R$ 460 | R$ 460 | R$ 195 |
| Multiple | 6 months | R$ 460 | R$ 460 | R$ 260 |
| Multiple | 12 months | R$ 460 | R$ 460 | R$ 390 |
Express Service
The embassy need at least 4 business days for normal processing application.
| | |
| --- | --- |
| 2 working days processing | R$ 130 |
| 3 working days processing | R$ 90 |
Handling Service Fee for Application by Post/Mail
Handling Service Fee per Package/Mail
Brasilia Federal District, Goias: R$ 30
Other states within the consular district: R$ 40
Information of Sections of the Embassy
Offices
Information
Minister Counselor: Wang Wei
Tel: +55-61-21958200
Fax: +55-61-33463299
Economic & Commercial Office
Minister Counselor: Xia Xiaoling
Tel: +55-61-32481446
Fax: +55-61-32482139
Defense Attaché Office
Military Attaché: Xu Youming
Tel: +55-61-21958200
Fax: +55-61-33463299
Cultural Office
Counselor: Zheng Kejun
Tel: +55-61-21958233
Fax: +55-61-33463299
Science & Technology Office
Counselor: Mo Hongjun
Tel: +55-61-21958240
Fax: +55-61-33463299
Political Office
Counselor: Tian Min
Tel: +55-61-21958211
Fax: +55-61-33463299
Counselor: Qu Yuhui
Tel: +55-61-21958259
Fax: +55-61-33463299
Counselor: Jiang Peng
Tel: +55-61-21958225
Fax: +55-61-33463299
Press Office
Counselor: Li Xiaoyu
Tel: +55-61-21958268
Fax: +55-61-33450120
Administrative Office
Director: Chen Yongcan
Tel: +55-61-21958231
Fax: +55-61-21958294

Please contact Embassy of Brazil in China if Brazilians are in problems there.

China Tour from Brasilia
Brazil

Related Chinese Embassies in South America: Chile, Colombia, Ecuador

- Last updated on May. 22, 2023 by Brenda Lian -
Questions & Answers on China Embassy in Brazil
Asked by geronimonunes | May. 18, 2023 23:24

Reply
Brazilian Dad and Chinese son
Dear consul, I'm Brazilian married with Chinese and have a 4 y.o boy Chinese citizen only, can travel china to Brazil and go back Brazil china only me and my son? my wife is Chinese so not sure how she can make the authorization due she has no Brazilian document.

appreciate your time
Answers (1)
Answered by Jessica | May. 22, 2023 19:13

0

0

Reply
Hi, this website is not the official website of China Embassy in Brazil but only offers some related information. Are you planning to go to China from Brazil then back? If so, you can apply for China Q visas to enter China as your wife is Chinese. You can just use your Brazilian passport to return.
Asked by Mary from BRAZIL | Feb. 10, 2021 16:08

Reply
Chinese passport renewal
My Chinese friend lives in Brazil and would like to renew her Chinese passport, what are the procedures she must take please?
Answers (1)
Answered by Corey | Feb. 24, 2021 19:08

0

0

Reply
Your friend needs to first make an online appointment for renewing the passport. Then collect all necessary documents and submit them to the Chinese Embassy. For detailed information, please refer to the official website of the Chinese Embassy in Brazil.
Asked by Jocelyn from BRAZIL | Dec. 07, 2020 03:28

Reply
Residence Permit Acquisition
Hello,

If a Brazilian is married with a Chinese in Brazil, how can he get a residence permit from China?

Thank you!
Answers (1)
Answered by Fiona | Dec. 10, 2020 19:09

0

0

Reply
Jocelyn, he should apply for a Q1 visa first and then apply for a residence permit after entering China.
Asked by EDUARDO F OLIVEIRA from BRAZIL | Dec. 06, 2018 16:13

Reply
UPDATE INFORMATION ABOUT FREE ENTRY 144 HOUR
Mister,

I need more information about the new deal around the FREE TRANSIT in 144 hour and in/out.

Please, my city for entry is Beijing, and departure from Shanghai airport.

THANK YOU.

EDUARDO F. OLIVEIRA
Answers (1)
Answered by Anessa from EGYPT | Dec. 06, 2018 19:40

0

0

Reply
If you want to apply for 144h twov in Beijing, you can only visit Beijing, Tianjin and Hebei. You cannot go to Shanghai for your departure flight. You should apply for a visa for that beforehand.
Asked by Benjamin from FRANCE | Aug. 24, 2017 08:34

Reply
Visa french résident in Brazil for China
Hello,
I'm french and I have a 1 year résident visof in Brazil. I would like to go to China for 2 weeks. Could you please tell me how to get a entry permit? And to whom I have to ask for it?
Tks a lot
Benjamin
Answers (1)
Answered by Grace from GERMANY | Aug. 24, 2017 21:01

1

0

Reply
Benjamin, if you go to China for sightseeing purpose, you need to provide a filled-out application form affixed with a passport-style photo, your passport and its photocopy, residence permit in Brazil, round trip air tickets and hotel reservation. Next, go to the embassy of China to submit the application.