China Embassy in Cape Verde

Visa Application Form of PRC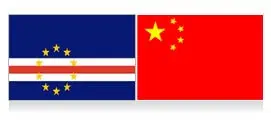 Ambassador: Mr. Du Xiaocong
Address: Achada Do Santo Antonio, Praia, Cape Verde (P. O. Box 8)
Tel: +238-2623027, 26922492
Fax: +238-2623047
Email: emchina@cvtelecom.cv
Office Hours for Visa Application: 09:30-11:30 from Mon. to Fri. (holidays excepted)
Economic & Commercial Counselor's Office of Chinese Embassy in Cape Verde
Tel: +238-2623029
Fax: +238-2623007

Brief Intro
Situated in the Atlantic Ocean, Cape Verde consists of eighteen islands which are all formed by volcanoes. It is about 500 kilometers off the westernmost coast of Denegal. With a tropical dry climate, the country has an annual average temperature of 24℃ (about 75℉), and the rainfall is 100-200 millimeters (about 3.9-7.9 inches), no more than 400 millimeters (about 15.7 inches) of a year at most. August to October is the rainy season basically without any rains at the rest time.
Land Area: about 4,033 square kilometers (1,557 square miles) with an over 2,000-kilometer (1,243-mile) long coastline
Capital: Praia
Time: It is 1 hour later than GMT and 9 hours later than Beijing Time.
Official Language:Portuguese (Creole is widely spoken by the locals.)
Major Religions: Roman Catholic
Currency: centavos, Cape Verde escudo, conto



Major Holidays:
New Year's Day (January 1); National Heroes' Day (January 20); Labor Day (May 1); Independence Day (July 5); Assumption (August 15); All Saints' Day (November 1); Christmas (December 25)



Notices for Going to Cape Verde
1. Visa types, entry and other relative policies are in line with common international practices. There are not special regulations on custom, exit and entry control, and no on-site visa too.
2. Vegetable and fruit are especially expensive in the country. Cars are the main means of transportation on islands. Taxis and buses also can be found among streets and lanes. There are airplanes and small motor ships among islands.
3. Take good care of your valuables while in the crowds.



Please contact Embassy of Cape Verde in China if nationals of Cape Verde are in troubles there.



Related China Embassies in Africa: Central Africa, Chad, Comoros
- Last modified on Sep. 18, 2018 -
Questions & Answers on China Embassy in Cape Verde
Asked by Gil from BRAZIL | Jun. 22, 2016 03:27

Reply
brazilian applying chinese visa in cabo verde
Dear Sir,

My name is Gil, from Brazil, these days I have one trip in cabo verde, and after that I would like to flight to China, may I know that for the rush application, expect my passport and application form written, anything else I need to prepare?

since for urgency, your quick feedback would be very appreciated.

Thank you.
Answers (1)
Answered by Jill from CANADA | Jun. 22, 2016 21:26

0

0

Reply
Gil, if you want to apply for the tourist L visa, aside from the passport and application form, you also need to provide a recently-taken passport-style photo, hotel reservation, round trip air tickets and valid visa for Cape Verde.
Asked by Lucas van Merwijk from THE NETHERLANDS | Aug. 04, 2015 01:25

Reply
Visa aplication, can I apply in another country?
Dear Sir, Madam,

My name is Lucas van Merwijk from The Netherlands. Today I tried to apply for a Visa at the Chinese Embassy here in The Netherlands regarding my trip to China next week. Unfortunately i couldn't continue the application because my passport would not be returned in time to me, as I need it for my flight to Cape Verdian Islands this coming Wednesday.

The Chinese Embassy in The Netherlands now advised me to now apply at your Embassy. I will arrive in Cape Verdian Island this Wednesday evening and fly back Sunday evening.

Hope to hear what would be a possible solution.
Thanks in advance and kindest regards,
Lucas van Merwijk
Answers (3)
Answered by Gordon from BELARUS | Aug. 05, 2015 02:09

0

0

Reply
Hi, Lucas! As long as you have a valid entry permit to Cape Verde, it's possible to apply from there. However, the embassy opens from Monday to Friday, so you have only two days to deal with the application. If you can use the rush service, then you might get your passport back within two days. However, I recommend you to apply when you are back to your country.
Answered by Lucas van Merwijk from THE NETHERLANDS | Aug. 05, 2015 05:38

0

0

Reply
I called yesterday to ask for emergency treatment of application. I was told that the urgency treatment only applies to inhabitants of Cape Verdian Islands. I could bring tomorrow (thursday) and pick up friday. Would that work?

Answered by Gordon | Aug. 06, 2015 02:36

0

0

Reply
Lucas, if the officer of the embassy says you can submit the application on Thursday and then pick up on Friday, then of course you can do so.
Asked by Roosje den Hertog from THE NETHERLANDS | Aug. 03, 2015 05:54

Reply
Dear, How long does it take to apply for a Visa for China?
Answers (1)
Answered by Debbie from GERMANY | Aug. 03, 2015 20:47

0

0

Reply
In normal cases, it takes four working days for the processing.