China Embassy in Congo

Visa Application Form of PRC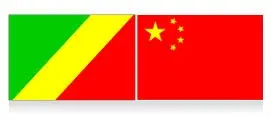 Ambassador: Mr. Ma Fulin
Address: Avenue Auxence Ickonga, Brazzaville, Republic of Congo
Post Box: B. P. 213, Brazzaville, Republic of Congo
Tel: +242-055669898, 055669797
Email: consulate_cog@mfa.gov.cn

Economic and Commercial Counselor's Office of Chinese Embassy in Congo
Address: Avenue Monseigneur Augouard, Brazzaville
Email: cg@mofcom.gov.cn

Counselor: Yang Peipei
(Preside over the extensive work in the economic & commercial counselor's office)

First Secretary: Yu Xiongfei
(For comprehensive research, bilateral trade, investment, cooperation, project contract, Chinese-funded enterprises and foreign affaires)
Tel: +242-222812530
Mobile Phone: +242-069019108

Second Secretary: Shen Xunzheng
(For economic aid, multilateral cooperation and publicity)
Tel: +242-222814515
Mobile Phone: +242-066636633



Visa to Congo-Brazzaville and Some Regulations
Chinese go to Congo-Brazzaville for visiting friends or relatives, investing and doing business, they can apply for Congo-Brazzaville Visa from the Embassy in Beijing. According to the existing regulations, for applicants go to Congo-Brazzaville individually for personal affaires, they are required to provide the following documents: Invitation letter from the relatives, friends or employers who have obtained the resident visa; Notarization of Invitation letter issued by Chinese Embassy there; Certificate of inviter offering invitee domicile issued by Immigration Department of Congo-Brazzaville. Generally speaking, applicants can get an ordinary single-entry with 90 days validity and duration of stay. After arriving, if they want to apply for extension, they can apply for 3-month resident visa, or long-term resident visa with one or three years' duration of stay.



Please contact Embassy of Congo (Brazzaville) in China if Congoleses are in distress there.



Related China Embassies in Africa: Cote D'Ivoire, Djibouti, D. R. Congo
---
Selected Questions and Answers:

Asked by Mr. orji(Congo)
I have just been invited on a business deal by one company in China. Kindly let me know the required documents i will be needing to travel down to china for the period of time i will be staying. Thanks in anticipation.

Answered by Ms. Connor
Mr Orji, in addition of basic application materials (valid passport, application form with photo affixed), an invitation from an authorized Chinese unit will also be required.
---

Asked by Mr. Oyetayo, Victor Olusegun(Congo)
My names are OYETAYO, Victor Olusegun. I have been offered a Visiting Scholar fellowship to Beijing under the CAS-TWAS Fellowship programme. Kindly let me know all the documents that will be required for my application for a VISA. Thank you.



Answered by Ms. Vicky(Kenya)
Generally, you need to prepare the following documents for the visa application.
1. An admission notice from a Chinese university
2. A JW 201 or JW 202 application form
3. Valid original passport
4. A health certificate from accredited Chinese hospitals
5. your educational certificates
- Last modified on Oct. 27, 2020 -
Questions & Answers on China Embassy in Congo
Asked by Sohail sakhi from CONGO BRAZZAVILLE | Oct. 04, 2020 08:08

Reply
Tourist visa requirements
Hello
My name is Sohail Sakhi. I just want to know what is tourist visa requirements. I am living In Congo Brazzaville working as a project manager in a company.
Answers (1)
Answered by Irena | Oct. 14, 2020 00:44

0

0

Reply
In normal cases, you will need a passport, application form, recent passport size photo, and round-trip tickets and hotel bookings, travel itinerary, etc. However, during the epidemic period, even though you can provide such documents, you cannot get a tourist visa.
Asked by Venan David from CONGO BRAZZAVILLE | Sep. 02, 2020 00:12

Reply
Hi,I want to know if chinese embassy started to deliver a visa for visitor
Answers (1)
Answered by Alice | Sep. 03, 2020 01:07

0

0

Reply
Tourists still cannot get a China visa currently, only those who go to work or reunite with Chinese family members can get a visa.
Asked by Grâce from BRAZZAVILLE CONGO | Apr. 26, 2018 02:34

Reply
I'm in china and i need to know the agency number of Chinese Embassy in Congo Brazzaville.
Answers (1)
Answered by Frey from UK | Apr. 26, 2018 04:57

0

0

Reply
Hi, you can try this: Tel: +242-05 566 98 98; +242-05 566 97 97