China Embassy in Djibouti

Visa Application Form of PRC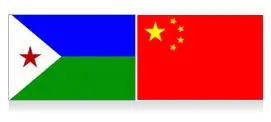 Ambassador: Mr. Fu Huaqiang
Address: Rue Addis-Abeba, Lotissement Du Heron, Djibouti, Republic of Djibouti
Post Office Box: B. P. 2021
Tel: +253-21352247 (available between 08:00-12:30, except on Friday)
Fax: +253-21354833
Email: chinaemb_dj@mfa.gov.cn
Consular Office of Chinese Embassy in Djibouti
Office Hours for Reception: 9:00a.m.-12:00noon, Tuesday, Thursday & Sunday
Economic and Commercial Counselor's Office
Mailing Address: Lotissement Haramous Lot N°5, Djibouti
Tel: +253-21357046. 21350575, 21359380
Fax: +253-21354174
Email: dj@mofcom.gov.cn
Visa for Macao
Djibouti passport holders can apply and get a Marco Visa upon arrival (at the airport).
Visa for Hong Kong
Djibouti passport holders are exempt from Hong Kong Visa for visiting Hong Kong up to 14 days. But they are required to apply for Hong Kong visa for the purpose of work, study, training and residence.

Applicants can come to the embassy personally to submit application. They can also entrust someone else, travel agency to transact it. Appointment is not needed. Applications by mailing are not acceptable. The fee for single-entry HKSAR visa is FDJ 5,000. The Chinese embassy issues it according to the response of Immigration Department of HKSAR which generally replies in four weeks.
In addition, applicants can directly apply for it in Immigration Department of HKSAR.
Fees
| Entry | Validity | Djibouti Citizens | American Citizens | Other Citizens |
| --- | --- | --- | --- | --- |
| Single | 3 months | FDJ 6,000 | USD140 | FDJ 5,000 |
| Double | 3 months | FDJ 9,000 | USD140 | FDJ 8,000 |
| Multiple | 6 months | FDJ 12,000 | USD140 | FDJ 10,000 |
| Multiple | 12 months | FDJ 18,000 | USD140 | FDJ 15,000 |

Note: The regular processing time of application is four working days. However, you can get it on the same day of submission (submit before 10:00a.m., pick-up at 12:00noon) and you are charged additional FDJ 5,000. You need to pay extra FDJ 4,000 if you pick up your passport on the second or third day counted from the date of submission.

Please contact Embassy of Djibouti in China if nationals of Djibouti are in difficulties there.



Related China Embassies in Africa: D. R. Congo, Egypt, Equatorial Guinea
- Last modified on Aug. 20, 2019 -
Questions & Answers on China Embassy in Djibouti
Asked by Moumina Gohar from DJIBOUTI | Jun. 25, 2019 08:54

Reply
Request For China Visa?
Dear Sir/Ma'am
Greetings!
I am Djiboutian citizen,
I want to live in china the rest of my life and I want to work in china . so may I get the visa of china?

Answers (2)
Answered by Judy from UNITED KINGDOM | Jun. 25, 2019 20:48

0

0

Reply
Dear, as long as you can get job offer and work permit in China, you can apply for work Z type and then live in China.
Answered by Moumina Gohar from DJIBOUTI | Jun. 25, 2019 23:31

0

0

Reply
Dear
Thanks for your reply.

Please may you tell me what i have to bring for this visa? And pls tell me is it free charge or i have to pay if yes tell me how much?
Asked by asia from SOMALIA | Jun. 03, 2019 07:07

Reply
Hi I am a Somali student and I apply the university with my old passport
And it's about to expire so I've a new one so when I go to the embassy what should I do? Please help
Answers (1)
Answered by Linda from USA | Jun. 03, 2019 23:35

0

0

Reply
Hi, you can bring both passports to the embassy.
Asked by Abdiaziz Ahmed from SOMALIA | Feb. 11, 2019 07:08

Reply
Can Apply student visa in Chinese embassy in Djibouti
Dear sir/madam,

I'm Somali citizen, I have Chinese language course admission letter in Yangzhou university, as well as GW2 letter and all other requirements like bank statement, so please can I apply student X type in Chinese embassy in Djibouti, because of my country's embassy is not offering.

Thank you
Answers (3)
Answered by Diane from DENMARK | Feb. 12, 2019 17:45

0

0

Reply
Hi, as I know, you can apply in Chinese embassy in Djibouti after you prepare all right documents.
Answered by Abdiaziz Ahmed from SOMALIA | Feb. 13, 2019 02:12

0

0

Reply
Thank you dear sir/madam for your favorable reply I will Apply inshalh
Answered by Omar from SOMALIA | Aug. 20, 2019 07:21

0

0

Reply
Bro waxan fila ina Yangzhou university joogtid.
Qaab luqad ah miya ku tagtay ne bro