China Embassy in Greece

Visa Application Form of PRC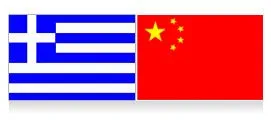 Ambassador: Mr. Zou Xiaoli
Address: 10-12, Dimokratias, P. Psychico, 15452 Athens
Fax: +30-210-6723819
Email: chinaemb_gr@mfa.gov.cn
Website: http://gr.china-embassy.org/eng/

Consular Office
Address: 2A Krinon Street, P. Psychico, 15452 Athens, Greece
Tel: +30-210-6723282
Fax: +30-210-6718839
Sections of Chinese Embassy in Greece
Office
Information
For Protocol Matters
Tel: +30-210-6783840
For Press Matters
Tel: +30-210-6783808
For Military Attaché's Matters
Tel: +30-210-6717599
For Cultural Matters
Tel: +30-210-6783813
For Scientific & Technological Matters
Tel: +30-210-6727105
Economic and Commercial Counselor's Office
Address: No. 7 Diadohou Parvlou, P. Psychico, Athens
Tel: +30-210-6723281, 6727492
Fax: +30-210-6741575
Email: gr@moftec.gov.cn;

eccoprc@otenet.gr
Brief Introduction of the Hellenic Republic (Greece)
Official Language: Greek
Religion: Orthodox Church
Area: 131,957 square kilometers with 15 percent island
People: It has a population of 11,075,000. 98 percent of people are Greeks and the rest are Muslim and other minorities.

Chief of State: Karolos Papoulias was elected president for five years on February 8, 2005. He formally took an oath to take up office on March 12, 2005.

Important Festivals: National Day on March 25, Easter in April or May, Day for Fighting against the Italian Intruders on October 28 and Christmas on December 25.

Capital: Athens. There is a population of 3,700,000 in Athens in 2004. Its temperature in July is between 18 and 41 degrees centigrade. The lowest temperature is about 18 degrees below zero centigrade.

Geography: Situated in the south part of the Balkans, Greece is bounded by Bulgaria, Macedonia and Albania on the north, by Turkey on the northeast. It is close to the Ionian Sea on the southwest and the Aegean Sea on the east. On the south, it faces Africa across the Mediterranean Sea.

Please contact Embassy of Greece in China if Greeks are in distress there.

China Tour from Athens Greece

Related China Embassies in Europe: Hungary, Iceland, Ireland
- Last modified on Jun. 05, 2018 -