China Embassy in Greece

Visa Application Form of PRC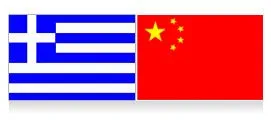 Ambassador: Mr. Zou Xiaoli
Address: 10-12, Dimokratias, P. Psychico, 15452 Athens
Fax: +30-210-6723819
Email: chinaemb_gr@mfa.gov.cn
Website: http://gr.china-embassy.org/eng/

Consular Office
Address: 2A Krinon Street, P. Psychico, 15452 Athens, Greece
Tel: +30-210-6723282
Fax: +30-210-6718839
Sections of Chinese Embassy in Greece
Office
Information
For Protocol Matters
Tel: +30-210-6783840
For Press Matters
Tel: +30-210-6783808
For Military Attaché's Matters
Tel: +30-210-6717599
For Cultural Matters
Tel: +30-210-6783813
For Scientific & Technological Matters
Tel: +30-210-6727105
Economic and Commercial Counselor's Office
Address: No. 7 Diadohou Parvlou, P. Psychico, Athens
Tel: +30-210-6723281, 6727492
Fax: +30-210-6741575
Email: gr@moftec.gov.cn;

eccoprc@otenet.gr
Brief Introduction of the Hellenic Republic (Greece)
Official Language: Greek
Religion: Orthodox Church
Area: 131,957 square kilometers with 15 percent island
People: It has a population of 11,075,000. 98 percent of people are Greeks and the rest are Muslim and other minorities.

Chief of State: Karolos Papoulias was elected president for five years on February 8, 2005. He formally took an oath to take up office on March 12, 2005.

Important Festivals: National Day on March 25, Easter in April or May, Day for Fighting against the Italian Intruders on October 28 and Christmas on December 25.

Capital: Athens. There is a population of 3,700,000 in Athens in 2004. Its temperature in July is between 18 and 41 degrees centigrade. The lowest temperature is about 18 degrees below zero centigrade.

Geography: Situated in the south part of the Balkans, Greece is bounded by Bulgaria, Macedonia and Albania on the north, by Turkey on the northeast. It is close to the Ionian Sea on the southwest and the Aegean Sea on the east. On the south, it faces Africa across the Mediterranean Sea.

Please contact Embassy of Greece in China if Greeks are in distress there.

China Tour from Athens Greece

Related China Embassies in Europe: Hungary, Iceland, Ireland
- Last modified on Apr. 27, 2019 -
Questions & Answers on China Embassy in Greece
Asked by Ahmed Al-Humadi from GREECE | May. 08, 2019 08:08

Reply
Touristic Visa from a third country of residency
Hi there,
I am a postgraduate student and I am a residing since 2012 in Athens, Greece, I would like to apply for a touristic visa to visit my brother who resides in China and has his company there,
My questions are:
- Can I apply for a Chinese visa from Athens, especially I have a resident permit from Greece but I am a holder of Iraqi passport?
- What is the essential document that I need to include with my applicants
Thank you in advance,

Ahmed
Answers (1)
Answered by Colin from GREECE | May. 09, 2019 20:14

0

0

Reply
Hi, you can probably apply for a Chinese visa in Athens. The essential documents require your passport with at least six months of remaining validity and blank visa pages, visa application form and recent photo, and invitation letter from your brother.
Asked by Natasha from GREECE | Apr. 27, 2019 17:00

Reply
Will this affect the visa issuing?
Hello, I would like to ask if there is any problem that i have not been to any foreign country for the past 5 years and i Want to visit China.
Answers (1)
Answered by Cindy from AUSTRALIA | Apr. 27, 2019 19:17

0

0

Reply
Natasha, this may affect the issuing but it's not that absolute. Anyway, if you are not on any blacklist, it's still very possible for you to get a positive result.
Asked by Carla from UNITED ARAB EMIRATES | Jun. 05, 2018 07:01

Reply
china visa application from Athens, Greece
i need a visa for China (multiple entry for 1 year). the applicant is an Australian passport holder and is currently in Athens. what is the best way to get the entry permit? or are there application service centre that we can approach?
Answers (1)
Answered by Barry from UK | Jun. 05, 2018 21:55

0

0

Reply
Hi, I'm afraid it is difficult to get multiple entries when you make the application in a third country. You can try to make the application from the China embassy in Greece. But the result cannot be guaranteed. Good luck.
Asked by Kostas from UNITED KINGDOM | Apr. 09, 2018 11:44

Reply
Greek citizen working in the UK and travelling to China from the UK
I work and live in the UK and I have a Greek EU passport (I have Greek nationality, born and raised in Greece). I am travelling to Hangzhou to attend and present at a user forum of the company I work for on the 29th of May 2018.

My question is the following, would I need a visa to travel to Hangzhou on this occasion? If I need one, can I do this through the Chinese embassy in the UK or the one in Greece (I am a UK resident)? Thank you very much in advance.
Answers (1)
Answered by Marguerite from UNITED KINGDOM | Apr. 09, 2018 22:25

1

0

Reply
Hi, you need a visa for the travel to Hangzhou, and you can do this through the CVASC in the UK.
Asked by Vicky from GREECE | Jan. 31, 2018 10:24

Reply
Chinese visa for U.K. resident
Hello, we will be on Greece for two months before flying to Shanghai from Athens to visit my son who lives there. Can we apply for our visas at the embassy in Athens and do we need an appointment or shall we just post all the information to them? How far ahead should we submit the application?
Answers (1)
Answered by Hugo from SINGAPORE | Feb. 01, 2018 02:41

0

0

Reply
You can make the application in Athens. No need to make an appointment. Usually, you are advised to make the application one month prior to your trip.