China Embassy in Greece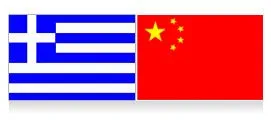 Ambassador: Ms. Zhang Qiyue
Address: 10-12, Dimokratias, P. Psychico, 15452 Athens
Fax: +30-210-6723819
Email: chinaemb_gr@mfa.gov.cn
Website: http://gr.china-embassy.org/eng/

Consular Office
Address: Alexandrou Papanastasiou 67B, P. Psychico, 15452, Athens, Greece
Tel: +30-210-6723282
Fax: +30-210-6718839
Sections of Chinese Embassy in Greece
Office
Information
For Press Matters
Tel: +30-210-6783815
For Cultural Matters
Tel: +30-210-6783858
For Scientific & Technological Matters
Tel: +30-210-6783843
Economic and Commercial Counselor's Office
Address: No. 7 Diadohou Parvlou, P. Psychico, Athens
Tel: +30-210-6723281
Fax: +30-210-6741575
Email: gr@mofcom.gov.cn
China Visa Application Service Center in Athens
Address: Vrana 25, 11525 Athens, Greece
Call: +30 2106711311
Fax: +30 2106711311
E-mail:athenscentre@visaforchina.org
Working Hours: Monday to Friday
Application Submission: 9:00 - 15:00
Collection: 9:00 - 16:00
Brief Introduction of the Hellenic Republic (Greece)
Official Language: Greek
Religion: Orthodox Church
Area: 131,957 square kilometers with 15 percent island
People: It has a population of 11,075,000. 98 percent of people are Greeks and the rest are Muslim and other minorities.

Chief of State: Karolos Papoulias was elected president for five years on February 8, 2005. He formally took an oath to take up office on March 12, 2005.

Important Festivals: National Day on March 25, Easter in April or May, Day for Fighting against the Italian Intruders on October 28 and Christmas on December 25.

Capital: Athens. There is a population of 3,700,000 in Athens in 2004. Its temperature in July is between 18 and 41 degrees centigrade. The lowest temperature is about 18 degrees below zero centigrade.

Geography: Situated in the south part of the Balkans, Greece is bounded by Bulgaria, Macedonia and Albania on the north, by Turkey on the northeast. It is close to the Ionian Sea on the southwest and the Aegean Sea on the east. On the south, it faces Africa across the Mediterranean Sea.

Please contact Embassy of Greece in China if Greeks are in distress there.

China Tour from Athens Greece

Related China Embassies in Europe: Hungary, Iceland, Ireland
- Last updated on Aug. 02, 2023 by Brenda Lian -
Questions & Answers on China Embassy in Greece
Asked by Michail Mavros from GREECEM | Sep. 15, 2020 06:07

Reply
any news for business visa, can i apply now for visa. the chinese border is open for Greek citizens
Answers (1)
Answered by John | Sep. 20, 2020 23:50

0

0

Reply
It's open for emergent affairs. If you need to go to China urgently for business issues, you can apply now for a visa.
Asked by VASILEIOS XYDIAS from GREECE | Jun. 15, 2020 06:39

Reply
I WANT TO APPLY FOR A BUSINESS VISA FOR CHINA
Hello . I had a residency permit in china , which was expired since i was i athens. I am still in athens and i want to go back in china to restart my work and to be with my family and kids again .my wife is a chinese citizen and we have 2 daughters .my working visa / residency permit was expired on 28 of april 2020 , because i was in athens , and i could not go back in china ,so now i need a business visa or a touristic visa so i can go back in china
Answers (1)
Answered by Johnny from UNITED KINGDOM | Jun. 17, 2020 22:46

0

0

Reply
You can either apply for a business or tourist visa to go back to China, but not now, because the border has been closed.
Asked by IOANNIS PLATIS from GREECE | Jan. 27, 2020 10:46

Reply
can I apply on paper?
hello,

I am Greek citizen residing in Greece and I plan to travel in China on the beginning of April. Is application only made online now, or I can just print the pdf form, fill it, and take it along with the rest of the documents to the visa centre in Athens?

Thank you in advance
Answers (1)
Answered by Eric from GREECE | Feb. 05, 2020 18:45

0

0

Reply
You need to fill out the application form on the website of the China Visa Application Center in Athens.
Asked by eva from IRELAND | Dec. 06, 2019 11:40

Reply
Visa to Beijing
Hi I am greek citizen- Hold a greek passport - and live in ireland Do I need a visa to travel one week to Beijing ?
Thanks
Answers (1)
Answered by Vera from GREECE | Dec. 08, 2019 19:28

0

0

Reply
If you can arrange your trip well, like Ireland - Beijing - a third country (but not Ireland), you may use the 144h visa-free transit in Beijing, so visa is not required. Otherwise, you need to apply for a visa in advance.