China Embassy in Jordan

Visa Application Form of PRC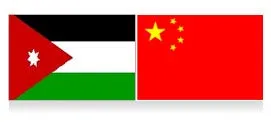 Ambassador: Mr. Pan Weifang
Address: No. 9, Jakarta Street, Rabyah, Amman, Jordan
Mailing Address: P.O.BOX 7365, 11118, Amman, Jordan
Tel: +962-6-5518896
Fax: +962-6-5518713
Office Hours:
08:30-14:00, Sunday-Thursday (except holidays)
Email: chinaemb_jo@mfa.gov.cn

Consular Office of Chinese Embassy in Jordan
Address: No.19 Mecca Street-Um Uthainah, Amman, Jordan
Tel: +962-6-5100612
Fax: +962-6-5100613
Office Hours: 09:00-14:00, Sunday-Thursday (except holidays)
Application Time: 09:00-12:00, Sunday-Thursday (except holidays)
Pick-up Time: 11:00-13:00, Sunday-Thursday (except holidays)


Fees
Please go to any branch of Kuwait Bank in Jordan for payment according to your Pick-up Receipt.
Regular Fee per Person
| Types | Jordanian Citizens | American Citizens | Citizens of Other Countries |
| --- | --- | --- | --- |
| Single-Entry | JOD 10 | USD 140 | JOD 22 |
| Double-Entry | JOD 15 | USD 140 | JOD 33 |
| Multi-Entry with 6-month Validity | JOD 20 | USD 140 | JOD 44 |
| Multi-Entry with 12-month Validity | JOD 30 | N/A | JOD 66 |
Note: The
fee for 'Child Accompanying' is the same as the regular fee per person. Moreover, the expedited service fee is free for 'Child Accompanying'.
Expedited Service Fee per Person
The regular processing time is 4 working days. For urgent cases, expedited service is available. Moreover, additional fees will be paid as following:
1 working day processing
(Applications should be submitted before 12:00.)
JOD 22
2-3 working days processing
JOD 15

Please contact
Embassy of Jordan in China
if Jordanian citizens are in troubles there.

Related Chinese Embassies in Asia: Kazakhstan, Kuwait, Kyrghyz

---
Selected Questions and Answers:

Asked by Ms. Jameela
Dear All,
Could you please inform me if there are any document needed to acquire the visa beside the invitation letter since i am planning to visit on a business trip?

Answered by Mr. John
You will have to apply for a business F type and a invitation letter from your Chinese partner is necessary.
---

Asked by Ms. Sandra
As an American citizen,living here,do I need to apply for a visa here, or can I get one on arrival at the airport???



Answered by Mr. Leonardo
You can not get it upon arrival. You must do application before your departure.
---

Asked by Mrs. Doaa' Shboul
Hi, my fiance and i are interested in visiting Hong Kong for our honeymoon and we were checking the information about application and i am bit confused! As Jordanian Citizens, do we need to issue a visa to hong kong for our 11 days stay?



Answered by Mr. Peter
Jordan passport holders don't need one to Hong Kong for up to 30 days.
- Last modified on Jan. 18, 2021 -
Questions & Answers on China Embassy in Jordan
Asked by S from JORDAN | Feb. 09, 2021 06:09

Reply
How do I apply for a visa in Amman for China? I will be working there next year
I will be working there next year and need to get my visa process started. Is this possible from Amman?
Thank you
Kind regards
S
Answers (1)
Answered by Jason | Feb. 17, 2021 23:43

0

0

Reply
You can collect the required documents and submit them to the Chinese Embassy in Jordan. It's possible to do while you are working there.
Asked by ahmad from JORDAN | Jan. 13, 2021 21:11

Reply
applying for Chinese visa
good morning,

i have business trip to china on the first of march, is it possible to apply ?

if its yes please send me email or your contact details of your office.

thanks.
Answers (1)
Answered by Vivian | Jan. 18, 2021 01:27

0

0

Reply
If you are in an emergency and can get a PU or TE invitation letter from China, it is possible to apply for a business visa.
Asked by Tarik Fathi Khalil Mohammad from JORDAN | Nov. 23, 2020 14:41

Reply
Jordanian American living in Jordan wanting to learn more about living in china
I have not worked in over 20 yrs. My profession was Massage Therapy. I have made a good life in Jordan. However, I would like to live the rest of my life in a modern comfort and since China is leading in technology, I would like to learn more about possibility of becoming a resident in China. I do not seek employment. I like having the ability to live life without working. I've been living in Jordan since 2003 and have gotten used to the security provided to live in Jordan and love to have that ability of security standards in China. But would like to enjoy my life in modern comfort.
I grew up in Santa Barbara Ca, I love nature and small towns. I also drink alcohol. But, I do like to keep to my self. Living down here in Jordan, alcohol drinking is frowned upon; I do not go to shop or consume alcohol while in Jordan. Thus, I avoid such locations and social gatherings. I am a Muslim by faith and a pacifist by nature.
Plz let me know which location I could visit first on a 12 month visa if possible.
Answers (4)
Answered by Ares | Nov. 26, 2020 22:00

0

0

Reply
Well, if you don't have a family in China, and you don't want to study or work in China, it's not very likely to get a 12 month visa. China is a large country where you can find many locations meeting your requirements.
Answered by Tarik | Dec. 06, 2020 10:00

0

0

Reply
Thank you for responding. I did the research for 20 min and discovered Dali. I understand that no family and no work means no visa, but isn't travel a study of discovering the diversity of other people's societies and ways of life in its own study?
Answered by Ares | Dec. 06, 2020 23:27

0

0

Reply
But this is simply considered as Travel, not Study in the consular officers' eyes.
Answered by tarik | Dec. 12, 2020 10:23

0

0

Reply
understood, is it possible to get a multi-entry visa, for example, the 12 months one, on a long-term visa or would one be using the entry visa of the 10 days given to Jordanians at the airport? and is it still a 10-day visa given at the airport?
Asked by Mira from JORDAN | Dec. 24, 2019 21:27

Reply
Bank statement
If my friend, who resides in Jordan, is sponsoring my stay in China, would I still need to provide you with my bank statement on top of his and a letter from him?
Answers (1)
Answered by Nelly from JORDAN | Dec. 25, 2019 17:58

0

0

Reply
Mira, I think you still need to submit a bank statement of yours.
Asked by aa from JORDAN | Nov. 28, 2019 05:12

Reply
Working Visa and Sponsorship
Hi,

Are Jordanian citizens eligible to work in china without a sponsorship ?
Answers (1)
Answered by Kathie from UNITED KINGDOM | Dec. 01, 2019 19:35

0

0

Reply
Yes, but you need to have an employer in China.