China Embassy in Kazakhstan

Visa Application Form of PRC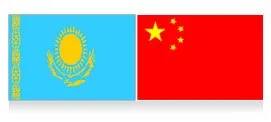 Ambassador: Mr. Zhang Hanhui
Address: No.37, Furmanov Street, Astana 010000, Kazakhstan
Tel: +7-7172-793570
Fax: +7-7172-793567
Email: chinaemb_kz@mfa.gov.cn
Consular Office
Address: 28, Kabanbaybatyr Street, Astana
Tel: +7-7172-793540, 793541, 793542, 793543 (Auto Answering Service)
+7-7172-793583 (Manual Answering Service)
Fax: +7-7172-793577
Email: consulate_kaz@mfa.gov.cn
Office Hours: 09:00-12:00, Mondays, Wednesdays and Fridays (except holidays)

Sections
Information
Economic & Commercial Counselor's Office
Tel: +7-7172-797945
Fax: +7-7172-241381
Political Office
Tel: +7-7172-793590, 793592, 793593, 793594
Office in Charge of Foreign Affairs
Tel: +7-7172-793564
Fax: +7-7172-793565
Defense Attaché Office
Tel: +7-7172-793585
Fax: +7-7172-793586
Cultural & Educational Office
Tel: +7-7172-793582
Science & Technology Office
Tel: +7-7172-793599
Administrative Office
Tel: +7-7172-793570
Fees for Kazakhstan Citizens
| Types | Fee |
| --- | --- |
| Single-Entry | 10,000 Tenge |
| Double-Entry | 14,000 Tenge |
| Multi-Entry with 6-month Validity | 20,000 Tenge |
| Multi-Entry with 12-month Validity | 20,000 Tenge |
| Group Type | 4,000 Tenge |
Fees for Citizens from Other Countries
Please consult the embassy
Note: The normal processing takes about five working days.
Hong Kong Special Administrative Region
Kazakhstan citizens enjoy a free stay duration of 14 days in Hong Kong if they just visit for leisure or business purposes. If they want to stay longer or to work and study there, they should apply for a visa in advance.
Macau Special Administrative Region
Kazakhstan citizens can get a visa upon arrival at Macau so they don't need to apply for it ahead of time.

Please contact Embassy of Kazakhstan in China if Kazakhs are in troubles there.



Related China Embassies in Asia: Kuwait, the Kyrghyz Republic, Laos
---
Selected Questions and Answers:

Asked by Mr. Aika
What kind of visa do I need to obtain and can I get in from Canada?
Hello. I am Kazakhstan citizen studying in Canada. I got an offer for internship in Mainland China. Also do I need to apply separately for Hong Kong solely for travel purpose?
Thanks!

Answered by Mr. Rajesh
Aika, may I know whether the internship is paid? If it is paid, you should apply for a Z type entry permit. You can apply from the CVASC office in Canada. Unlike the locals, you should also provide the original and photocopy of your residence card or study certificate there. Besides, if you plan to visit Hong Kong for less than 14 days, the HK entry permit will not be required.
---

Asked by Ms. Sandra

I am a UK passport holder and am working long term in Uralsk. Can I submit a multiple entry visa application by post i.e. by DHL courier?



Answered by Mr. Leonardo
I am afraid not, because most embassies do not accept post application. Anyway, you can contact the consular office directly at 007-7172-793583 for this.
- Last modified on Sep. 04, 2019 -
Questions & Answers on China Embassy in Kazakhstan
Asked by Matt from UK | Oct. 14, 2019 10:44

Reply
Transit Visa
Can my wife and I (British) obtain a transit visa (by train) through China from Almaty?

Thanks,

Matt
Answers (1)
Answered by Moran from KAZAKHSTAN | Oct. 15, 2019 19:45

0

0

Reply
Yes, you can. And you can call the embassy's Tel. 007-7172-793583 between 15:00 and 18:00 on every Monday, Tuesday, Wednesday, and Friday to confirm this.
Asked by Rosanna from KAZAKHSTAN | Sep. 27, 2019 02:45

Reply
My agent, my agent!
I am not sure why I got an agent in the first place - as the process has gone I am finding I could have done this without her :( My husband is European and works in China, we were married in europe and have the marriage cert legalised by the chinese embassy there. I have ALL the documents I need for an S1 visa... everything and more. But my agent says I need a letter to say I am working. I said no, she said you will not get your S1 visa then. I explained, I have been married 3 years and I am a housewife, I havent worked since me and my husband got married and now I am currently pregnant. But she insists I have a letter than says I am working right now despite the fact I am clearly a housewife... is this agent trying to squeeze money out of me? I have said no... but I am worried now... please advise x would be grateful
Answers (1)
Answered by Alice from UNITED KINGDOM | Sep. 28, 2019 23:03

0

0

Reply
As far as I know, the letter to prove that you have a job is not required in normal cases. However, the consular officer may require it on a case-by-case basis.
Asked by Ali from KAZAKHSTAN | Sep. 18, 2019 06:10

Reply
Hello i am from Afghanistan but i have permanent document of kazakhstan.
How can i get tourist visa to China?
Answers (1)
Answered by Emma from KAZAKHSTAN | Sep. 18, 2019 19:59

0

0

Reply
Ali, currently, the embassy in Kazakhstan only issues tourist visa to those who join a tour group of more than five members, so I'm afraid you have to book a tour prior to the application.
Asked by Mark from CHINA | Sep. 04, 2019 00:18

Reply
Tourist visa refusal and family visa
I work in china - my wife is kazakh. I am European...

So the rumours are true (even though my company called to confirm a tourist visa can be issued for an individual...) you can't get a tourist visa to china in Kazakhstan unless you are with a group. So, don't attempt. Chinese embassy was nice enough about it when we went in... polite etc.. but it was a no.

Now going for a family visa...

I have a list of things to provide. (Marriage certificate copy and original - passport - invite letter - photos - bank statement - employment letter - my work permit ) Can anyone confirm if my wifes needs anything else? Health check?

thank you in advance..
Answers (1)
Answered by Chris from USA | Sep. 04, 2019 22:33

0

0

Reply
The photocopy of your residence permit is also needed. Health Check is not needed.
Asked by Andrew from POLAND | Sep. 01, 2019 08:12

Reply
Appointment form error
I'm trying to fill appointment form and got that error every time, it pop up after pressing "save and continue". It said:"The maximum number of people making appointment at one time is 0. Please make change."
Any ideas what to do?
Answers (1)
Answered by Luke from CANADA | Sep. 02, 2019 01:47

0

0

Reply
No idea about that, you should contact the CVASC.