China Embassy in Kazakhstan

Visa Application Form of PRC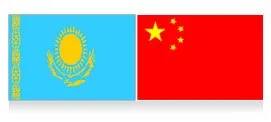 Ambassador: Mr. Zhang Hanhui
Address: No.37, Furmanov Street, Astana 010000, Kazakhstan
Tel: +7-7172-793570
Fax: +7-7172-793567
Email: chinaemb_kz@mfa.gov.cn
Consular Office
Address: 28, Kabanbaybatyr Street, Astana
Tel: +7-7172-793540, 793541, 793542, 793543 (Auto Answering Service)
+7-7172-793583 (Manual Answering Service)
Fax: +7-7172-793577
Email: consulate_kaz@mfa.gov.cn
Office Hours: 09:00-12:00, Mondays, Wednesdays and Fridays (except holidays)

Sections
Information
Economic & Commercial Counselor's Office
Tel: +7-7172-797945
Fax: +7-7172-241381
Political Office
Tel: +7-7172-793590, 793592, 793593, 793594
Office in Charge of Foreign Affairs
Tel: +7-7172-793564
Fax: +7-7172-793565
Defense Attaché Office
Tel: +7-7172-793585
Fax: +7-7172-793586
Cultural & Educational Office
Tel: +7-7172-793582
Science & Technology Office
Tel: +7-7172-793599
Administrative Office
Tel: +7-7172-793570
Fees for Kazakhstan Citizens
| Types | Fee |
| --- | --- |
| Single-Entry | 10,000 Tenge |
| Double-Entry | 14,000 Tenge |
| Multi-Entry with 6-month Validity | 20,000 Tenge |
| Multi-Entry with 12-month Validity | 20,000 Tenge |
| Group Type | 4,000 Tenge |
Fees for Citizens from Other Countries
Please consult the embassy
Note: The normal processing takes about five working days.
Hong Kong Special Administrative Region
Kazakhstan citizens enjoy a free stay duration of 14 days in Hong Kong if they just visit for leisure or business purposes. If they want to stay longer or to work and study there, they should apply for a visa in advance.
Macau Special Administrative Region
Kazakhstan citizens can get a visa upon arrival at Macau so they don't need to apply for it ahead of time.

Please contact Embassy of Kazakhstan in China if Kazakhs are in troubles there.



Related China Embassies in Asia: Kuwait, the Kyrghyz Republic, Laos
---
Selected Questions and Answers:

Asked by Mr. Aika
What kind of visa do I need to obtain and can I get in from Canada?
Hello. I am Kazakhstan citizen studying in Canada. I got an offer for internship in Mainland China. Also do I need to apply separately for Hong Kong solely for travel purpose?
Thanks!

Answered by Mr. Rajesh
Aika, may I know whether the internship is paid? If it is paid, you should apply for a Z type entry permit. You can apply from the CVASC office in Canada. Unlike the locals, you should also provide the original and photocopy of your residence card or study certificate there. Besides, if you plan to visit Hong Kong for less than 14 days, the HK entry permit will not be required.
---

Asked by Ms. Sandra

I am a UK passport holder and am working long term in Uralsk. Can I submit a multiple entry visa application by post i.e. by DHL courier?



Answered by Mr. Leonardo
I am afraid not, because most embassies do not accept post application. Anyway, you can contact the consular office directly at 007-7172-793583 for this.
- Last modified on May. 04, 2019 -
Questions & Answers on China Embassy in Kazakhstan
Asked by LEE SEUNGYEON from KOREA | Jul. 22, 2019 06:44

Reply
Im traveler going to beijing after bishkek
Hi, Im south Korean traveling kyrgyzstan and planning to go almaty. And I want to go Beijing and than go to my country. Can I get travel visa in almaty?
Answers (1)
Answered by Joey from UNITED KINGDOM | Jul. 23, 2019 02:12

0

0

Reply
Lee, it is possible for you to apply in Almaty.
Asked by Katherine Trueman from KAZAKHSTAN | Jun. 24, 2019 00:52

Reply
Legalizing documents for Chinese Work Visa
I am currently in Kazakhstan and have a Kazakh police check report. How long does it take to have the police check verified by the Chinese Embassy? The police check is necessary to obtain a work visa.


Answers (1)
Answered by Linda from USA | Jun. 24, 2019 19:32

0

0

Reply
The process usually takes 5 working days.
Asked by iain from UNITED KINGDOM | Jun. 17, 2019 07:28

Reply
I am British teacher in Kazakhstan. Can I get Chinese visa from Embassy in Nursultan (Astana)
Hello

I am currently teaching in Karaganda. I will move to China to work in August 2019. Please tell me, is it possible to get my visa for China whilst here in Kazakhstan or do I need to go to UK?

Thank you
Answers (1)
Answered by Billie from USA | Jun. 17, 2019 20:33

0

0

Reply
Iain, you can apply at Chinese Embassy in Kazakhstan.
Asked by Micah from USA | May. 22, 2019 19:47

Reply
American applying for Chinese work Visa in Almaty Consulate
I am an American working in China.
In the past after receiving an invitation letter from my company, because of time restrictions I usually apply for my working visa in Hong Kong. (My paperwork will indicate which country i'm applying in)
Now, I will be traveling in Kazakhstan. This country has a Chinese consulate in Almaty. I wish to take my approved forms and apply for Chinese Work visa in the Chinese consulate in Almaty...similar process just like when I applied for Chinese work visa in the Chinese consulate in Hong Kong.

I just would like to know if possible to do. To my knowledge. As long as your invitation states which country youll be applying in and that country has a Chinese Consulate or Embassy it should work.

Examples that dont work, would be if my invitation for the work visa said I was going to apply in America and I take that paperwork to a Chinese consult in Thailand instead. It wouldnt work there because my paperwork states I was going to be applying in America
Answers (2)
Answered by Daniel from USA | May. 26, 2019 19:25

0

0

Reply
Hi, as I know, it is possible to apply in Kazakhstan.
Answered by Micah from USA | May. 27, 2019 04:10

0

0

Reply
Have you or others done before or do u know of any successful cases? In theory, should be possible but in practice ya never know lol

Im working on trying to contact the embassy in Astanna or the consulate in Almaty directly.