China Embassy in Kyrgyzstan

Visa Application Form of PRC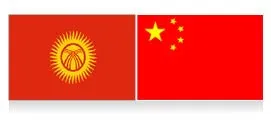 Ambassador: Ms. Du Dewen
Address: Peace Avenue 299/7, Bishkek 720001, Kyrghyz Republic
Tel: +996-312-597483 (Consular Office)
Fax: +996-312-597484 (Consular Office)
24-Hour Duty Call: 996-555-581664
Email: chinaemb_kg@mfa.gov.cn

General Introduction of Kyrghyz Republic (Kyrgyzstan)
Army Day: May 29 (1992)
Independence Day: August 31 (1991)
National Constitution Day: May 5 (1995)
Climate: Continental climate
National Political Figures: President Kurmanbek Bakiyev was elected in July, 2005. Prime Minister Igor Chudinov was appointed in December 2007.



Capital: Bishkek was built in 1878, renamed Frunze in 1926 and resumed its old name 'Bishkek' on February 7, 1991. Located in the Chuhe River Basins, it is a noted city in Central Asia and a strategic town on the Silk Road in ancient times. It has a population of 797,700 in 2003. the average temperature of January is minus 6 degrees Celsius and one of the July is 27 degrees Celsius.



Tourism: The Kyrgyzstan's tourism has large potential. The high mountains, valleys, snow-capped peaks and hundreds of alpine lakes are as beautiful as a painting. The largest Issyk-Kul Lake is one of the deepest lakes in the world. It has the reputation of 'a bright pearl in Central Asia'. Although the lake is at an elevation of 1,608 meters, it is ice-free all the year around. It has become a popular resort for sightseeing and recuperate.



People: It has a population of 5,170,000. There are over 80 ethnic groups in the country with 65% Kirghiz, 14% Uzbek, 12.5% Russian, 1% Ukrainian, and Korean, Uygur and Tajik. Almost 70 percent of the total residents are Muslims (the majority is Sunni), followed by Eastern Orthodox Christians and Catholics. Most of people speak Kirghiz, but the official language is Russian.



Geography: Kyrgyzstan, a landlocked and mountainous state in Central Asia, covers 198,500 square kilometers. It is bounded on the north by Kazakhstan; on the west by Uzbekistan; on the south by Tajikistan; and on the southeast by Xinjiang Autonomous Region. The country is at an altitude of over 500 meters. 90 percent of its territory is at an elevation of over 1,500 meters. The lowland only accounts for 15 percent of the total area, which mainly spreads in southwestern Fergana Valley and northern Talas River.



Please contact Embassy of Kyrgyzstan in China if Kirghizs are in troubles there.



Related China Embassies in Asia: Vientiane, Laos, Beirut, Lebanon, Malaysia

- Last modified on Oct. 28, 2020 -
Questions & Answers on China Embassy in Kyrgyzstan
Asked by Azar from KIRGIZSTAN | Aug. 29, 2019 22:23

Reply
Chinese visa for non residents
Hello! Is it possible to apply for a visa in Bishkek for citizen of Kyrgyz Republic, but not resident?
Thank you!
Answers (1)
Answered by Bill from USA | Sep. 01, 2019 18:01

0

0

Reply
It is not possible.
Asked by ELVIRA from USA | Jul. 20, 2019 23:39

Reply
Chinese visa for US citizen
Hi,

Could you please help me. I'am a US Citizen, but now I am in Kyrgyzstan. Can I apply for Chinese visa while being in Kyrgyzstan? And how long it's going to take me to get it? I need it asap. Thank you in advance.
Answers (1)
Answered by Elinor from USA | Jul. 23, 2019 01:39

0

0

Reply
Elvira, you may not apply in Kyrgyzstan. Please contact with Chinese Embassy for confrimation.
Asked by Shah Nawaz Khan from PAKISTAN | Apr. 28, 2019 23:49

Reply
Transit visa of China for Pakistan from Bishkek
Sir I am Pakistani citizen studying in Kyrgyzstan so I want to go Pakistan through China way is it possible to get transit visa of China.
Answers (2)
Answered by Kate from PAKISTAN | May. 06, 2019 17:38

0

0

Reply
As I know, there may be no transit visa for you. But, you may enjoy visa-free transit in most cities of China if your layover time is no more than 24 hours.
Answered by Shah Nawaz Khan from PAKISTAN | May. 08, 2019 01:54

0

0

Reply
Sorry sir if I got visa free transit can l go to Pakistan through China way
Asked by Ahmad from PAKISTAN | Jan. 06, 2019 09:40

Reply
visit visa of china for three months
Sir I have been in China for four year in past , now I am in Kyrgyzstan , have Kyrgyz visa , I am Pakistani passport holder , I want three month visit visa of China to see my girlfriend. ,,,is it possible to get entry permit
And what documents I required if yes
Answers (1)
Answered by Edith from GERMANY | Jan. 07, 2019 18:03

0

0

Reply
It's possible. You need to prepare your passport and copy of its data page, a completed application form, and a passport-style photo, your residence permit in Austria, round trip air tickets, and hotel booking record and an invitation letter from Chinese government.