China Embassy in Laos

Visa Application Form of PRC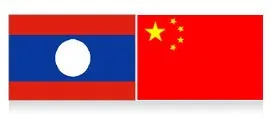 Ambassador: Mr. Jiang Zaidong
Address: Wat Nak Road, Sisattanak, Vientiane, Lao P. D.R (P. O. Box 898)
Tel: +856-21-315100
Fax: +856-21-315104
Email: chinaemb_la@mfa.gov.con
Office Hours: 08:00-11:30, 14:00-17:00, Monday to Friday (holidays excepted)
Consular Section of Chinese Embassy in Laos
Tel: +856-21-315105
Fax: +856-21-315104
Office Hours: 09:00-11:30, Monday to Friday (holidays excepted)
Commercial Counselor's Office
Tel: +856-21-353572
Fax: +856-21-353463
Email: la@mofcom.gov.cn

Visa Application
Details on How to Apply a Chinese Visa?
Important Festivals
Establishment of the Lao People's Army on January 20 (1949)
Establishment of the Lao People's Revolutionary Party on March 22 (1955)
Laotian New Year (Songkran Festival or Water-Splashing Festival) before or after April 13 every year (Gregorian calendar)
Independence Day on October 12 (1945)
That Luang Festival in annual November (Gregorian calendar)
National Day on December 2 (1975)
Famous Attractions
Pha That Luang is a great sacred Buddha stupa in Vientiane. Located on a hill five kilometers north of downtown Vientiane, it was built between 1560 A.D. and 1566 A.D., under the reign of King Setthathirat on the ruins of a 13th century Khmer Temple. The copper statue of King Setthathirat sits outside the west gate. This breathtaking stupa is the most significant Buddhist monument and the national symbol. It is the most magnificent stupa all over the country, in which the ashes of kings of different dynasties and accomplished monks are preserved. Moreover, it is the center of Buddhists and the Holy Land in Laos. In November every year, the biggest religious That Luang Festival will be held here.



Patuxai is situated in the center of Vientiane and close to the Chancellery. Built from 1960 to 1969, it is a great monument for people who lost their lives in the struggle for independence. It resembles the Arch of Triumph in Paris in the distance, however, it is a typical Laotian architecture decorated with exquisite carvings of Buddhism. It also provides a beautiful panorama of the Vientiane. The Music Fountain Park around Patuxai is the aid construction by the Chinese government.



Mekong goes through Laos from north to south, covering a total of about 1,500 kilometers. A boat trip on this river is an enjoyable experience.

Morning Market is actually a three-storey grocery market open till evening. All kinds of goods are sold here, such as traditional clothes, handicraft, golden or silver ornaments.



Please contact Embassy of Laos in China if Laotians are in troubles there.



Related China Embassies in Asia: Lebanon, Malaysia, Maldives
- Last modified on Oct. 28, 2020 -
Questions & Answers on China Embassy in Laos
Asked by Conor from IRELAND | Nov. 22, 2019 16:47

Reply
Spain & Ireland passports
Hello, Spain and Ireland passports currently on china visa in visa, but we would like to reenter from Laos. Can we reapply for tourist visa for China in Laos on tourist visa?
Answers (2)
Answered by Lisa | Nov. 24, 2019 22:37

0

0

Reply
Yes, it's possible.
Answered by lG from GERMANY | Nov. 27, 2019 21:22

0

0

Reply
I dont think so. I didnt get a tourist Visa in Luang Prabang today.
Asked by Chris from AUSTRIA | Nov. 20, 2019 21:35

Reply
Visa Application still possible for Tourists?
I've just read that some people were refused to apply for a Chinese tourist visa in Vientiane in August this year - stating that until quite recently it was no problem for foreign tourists to apply for the visa at the embassy, but the rules have changed and that now you need to show a work permit for Laos in order to apply. Do you know if this information is correct?
We are in Laos already and plan to enter China overland within the next two months - any suggestions on how to get the visa?
Answers (4)
Answered by Sheldon from USA | Nov. 21, 2019 18:21

0

0

Reply
Chris, sorry, I'm not sure. You are advised to call the China embassy in Laos for confirmation.
Tel: 00856-21-315100
Fax: 00856-21-315104
Answered by conor from IRELAND | Nov. 22, 2019 16:51

0

0

Reply
Chris, Dis you have any luck? Kind regards, Conor
Answered by amy from USA | Jan. 16, 2020 20:02

0

0

Reply
I went today. They would not allow me to apply for a Chinese visa in Luang Prabang without a Laos work permit. I am American in Laos on a tourist visa. The woman did not think I could get one in Vientienne (or anywhere in Laos) but I'm not 100% sure on that one. Let me know if you find a way.
Answered by Chris from AUSTRIA | Jan. 16, 2020 22:06

0

0

Reply
That's as much as I heard too. Chiang Mai still allows applications from tourists, we successfully applied in August at the consulate and the new China Visa Application Center in Chiang Mai also confirmed by email that they accept tourist applications.
Asked by Ralf from NETHERLANDS | Oct. 09, 2019 01:00

Reply
visa in Laos for Dutch citizen - entry by local bus
Dear madam / sir, I'll be entering and leaving China from Laos by local bus. This I cannot book far in advance so I cannot submit valid proof of entry and departure at the visa center in The Hague. All my trains and hotels in China I can book in advance and provide as itinerary though. When I am in Luang Prabang I can submit valid proof of entry and departure on request of a visa. Can I apply for a visa in Luang Prabang, Laos?
Answers (1)
Answered by Irena from USA | Oct. 11, 2019 19:01

0

0

Reply
Ralf, I don't advise you to apply for visa in Laos. You can use the round-trip tickets to and from Laos instead to see whether they work for the China visa application in the visa center in the Hague.
Asked by Phil from IRELAND | Sep. 30, 2019 14:44

Reply
Can an Irish person apply for a chinese tourist visa from Laos?
Answers (1)
Answered by Peter from IRELAND | Oct. 08, 2019 22:54

0

0

Reply
Phil, if you have valid visa or residence permit there, it's possible.