China Embassy in Laos

Visa Application Form of PRC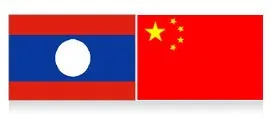 Ambassador: Mr. Guan Huabing
Address: Wat Nak Road, Sisattanak, Vientiane, Lao P. D.R (P. O. Box 898)
Tel: +856-21-315100
Fax: +856-21-315104
Email: chinaemb_la@mfa.gov.con
Office Hours: 08:00-11:30, 14:00-17:00, Monday to Friday (holidays excepted)
Consular Section of Chinese Embassy in Laos
Tel: +856-21-315105
Fax: +856-21-315104
Office Hours: 09:00-11:30, Monday to Friday (holidays excepted)
Commercial Counselor's Office
Tel: +856-21-353572
Fax: +856-21-353463
Email: la@mofcom.gov.cn
Visa Application
Details on How to Apply a Chinese Visa?
Important Festivals
Establishment of the Lao People's Army on January 20 (1949)
Establishment of the Lao People's Revolutionary Party on March 22 (1955)
Laotian New Year (Songkran Festival or Water-Splashing Festival) before or after April 13 every year (Gregorian calendar)
Independence Day on October 12 (1945)
That Luang Festival in annual November (Gregorian calendar)
National Day on December 2 (1975)
Famous Attractions
Pha That Luang is a great sacred Buddha stupa in Vientiane. Located on a hill five kilometers north of downtown Vientiane, it was built between 1560 A.D. and 1566 A.D., under the reign of King Setthathirat on the ruins of a 13th century Khmer Temple. The copper statue of King Setthathirat sits outside the west gate. This breathtaking stupa is the most significant Buddhist monument and the national symbol. It is the most magnificent stupa all over the country, in which the ashes of kings of different dynasties and accomplished monks are preserved. Moreover, it is the center of Buddhists and the Holy Land in Laos. In November every year, the biggest religious That Luang Festival will be held here.



Patuxai is situated in the center of Vientiane and close to the Chancellery. Built from 1960 to 1969, it is a great monument for people who lost their lives in the struggle for independence. It resembles the Arch of Triumph in Paris in the distance, however, it is a typical Laotian architecture decorated with exquisite carvings of Buddhism. It also provides a beautiful panorama of the Vientiane. The Music Fountain Park around Patuxai is the aid construction by the Chinese government.



Mekong goes through Laos from north to south, covering a total of about 1,500 kilometers. A boat trip on this river is an enjoyable experience.

Morning Market is actually a three-storey grocery market open till evening. All kinds of goods are sold here, such as traditional clothes, handicraft, golden or silver ornaments.



Please contact Embassy of Laos in China if Laotians are in troubles there.



Related China Embassies in Asia: Lebanon, Malaysia, Maldives
- Last modified on Apr. 11, 2019 -
Questions & Answers on China Embassy in Laos
Asked by William Carroll from UNITED STATES | Mar. 25, 2019 00:23

Reply
Transferring Ten Tear Tourist Visa to New Passport?
I recently changed passports because pages were finished. My ten year tourist l for China issued in 2016 is in my old passport. Can the current tourist visa for China be transferred into my new US passport?
Answers (4)
Answered by May from GERMANY | Mar. 25, 2019 18:33

0

0

Reply
You can travel with both old and new passports, no need to do the transfer.
Answered by William Carroll from USA | Mar. 25, 2019 21:12

0

0

Reply
Thank you!
Answered by William Michael Carroll from UNITED STATES | Apr. 11, 2019 17:11

0

0

Reply
Dear Madame/ Sir.

I am writing to ask if my ten year tourist Visa for China is still valid?

Category: L
Date of Issue: 15 August 2016
Date of Expiration: 15 August 2026

I plan to travel for tourism to Chengdu on or about 17 April 2019.

Thank you.
William Michael Carroll
US Passport

Answered by Sophie | Apr. 11, 2019 17:57

0

0

Reply
Your 10 years visa is still valid.
Asked by Jp from CHINA | Jan. 31, 2019 18:49

Reply
X1 student visa process
Hi i am a student in china at the moment but my visa will expire soon. If i have have the right documents do they process X1 student ?
Answers (1)
Answered by Alison from UNITED KINGDOM | Jan. 31, 2019 22:10

0

0

Reply
You can try to apply at the exit and entry administration of the local PSB within China. Good luck.
Asked by akmal from UZBEKISTAN | Jan. 23, 2019 23:31

Reply
i'm from uzbekistan. now i'm in Malaysia. i have visa for 1 month, and for Malaysia.
i want to take entry permit for China in here. can i take? or can i take in Laos?
Answers (1)
Answered by Paul from THAILAND | Jan. 24, 2019 17:33

0

0

Reply
It's possible for you to apply from the CVASC in Malaysia. You can have a try.
Asked by akmal from UZBEKISTAN | Jan. 23, 2019 13:46

Reply
can uzbekistan people take chinese visa in laos?
Answers (1)
Answered by Beverly from EGYPT | Jan. 23, 2019 19:51

0

0

Reply
It's possible for you to apply from the China embassy in there if you have valid residence permit or visa.