China Embassy in Kenya

Visa Application Form of PRC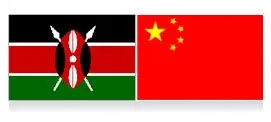 Ambassador: Mr. Liu Xianfa
Address: Woodlands Road, Kilimani District, Nairobi (P. O. Box 30508)
Tel: +254-20-2722559, 2726851
Fax: +254-20-2726402, 2711540
24-Hour Duty Phone: +254-719235543
Office Hours: 08:30-12:00, 15:00-17:00, Monday-Friday (except holidays)
Email: chinaemb_ke@mfa.gov.cn
Consular Office of Chinese Embassy in Kenya
Tel: +254-717070214
Email: consulate_ken@mfa.gov.cn
Office Hours: 08:30-11:30, Monday to Friday (except holidays)
Economic and Commercial Counselor's Office
Mailing Address: Ngong Road, P.O. Box 48190, GPO 00100, Nairobi
Tel: +254-20-5141108
Fax: +254-20-5141107
Email: ke@mofcom.gov.cn



As of October 15, 2015, China visa applicants holding ordinary passports are required to go to the VFS.GLOBAL in Kenya to submit applications. Holders of diplomatic, service (official) passport, or applicants applying for Chinese diplomatic, courtesy and service visa, or applicants applying for visa/entry permit for Hong Kong/Macau can still submit their applications directly to the Chinese Embassy.
Details About the VFS.GLOBAL in Kenya
Address: 7th floor, Chancery Building, Valley Road, Milimani, Nairobi
Business Hours: Monday - Friday (holiday excepted)
Application Submission: 08:00 - 15:00 (urgent service closes at 11:00)
Payment and Collection: 08:00 - 15:30
Tel: +254 790 487 260
Email: info.Chinake@vfshelpline.com; feedback.Chinake@vfshelpline.com
Fees (in KES)
Regular Visa Fee per Person
| Types | Kenya | USA | Romania | Canada | Serbia | Others |
| --- | --- | --- | --- | --- | --- | --- |
| 1 Entry | 4,000 | 11,200 | 5,700 | 7,200 | 200 | 3,000 |
| 2 Entries | 6,000 | 11,200 | 7,600 | 7,200 | 200 | 4,500 |
| Multi-Entries (6-Mon) | 8,000 | 11,200 | 11,400 | 7,200 | 200 | 6,000 |
| Multi-Entries (1-Year) | 12,000 | 11,200 | 11,400 | 7,200 | 200 | 9,000 |
Expedited Service Fee per Person
The regular processing time is 4 working days. For urgent cases, the expedited service is available. Moreover, additional fees will be paid as following:
| | |
| --- | --- |
| 2 working days processing | 3,000 |
| 3 working days processing | 2,000 |
Service Fee Charged by VFS.GLOBAL per Person (tax inclusive)
Regular Service
(Fourth working-day collection)
4,060
Express Service
(Third working-day collection)
5,800
Urgent service
(Second working-day collection)
6,960
Notes:
(1) Visa Fees are collected on behalf of the Embassy.
(2) The total amount of the fees to be paid by an applicant = visa fees + application service fees.
(4) Pay fees when collecting passport.
Notices for Chinese Travelers to Kenya
Climate: Kenya lies in the tropical monsoon area; it is humid and hot on the coastal areas; it is mild in plateaus. Throughout the year, the highest temperature is 22-26 degrees centigrade, and the lowest temperature is 10-14 degrees centigrade. Nairobi is located in a plateau with an elevation of about 1,700 meters, where the temperature difference is big between day and night. When the sun shines, the temperature is relatively high in the Lake Nakuru National Park. The temperature is relatively low in Masai Mara National Park in the morning and evening.

Bank: Britain's Barclays Bank, Standard Chartered Bank and Kenya Commercial Bank are the three largest banks in the country. The business hours of bank is generally 09:00-15:00, Monday-Friday. Some banks also make business during 09:00-11:00 on Saturday.

Foreign Exchange: Foreign currency can be exchanged freely. The traveler's check and main international currencies (such as dollar, euro and pound) can be converted in grand hotels, airports, banks and personal foreign exchange entity.



Please contact Embassy of Kenya in China if Kenyans are in troubles there.



Related China Embassies in Africa: Lesotho, Liberia, Libya
- Last modified on Apr. 12, 2020 -
Questions & Answers on China Embassy in Kenya
Asked by ANN from KENYA | Jul. 29, 2020 11:41

Reply
what are the conditions to be met when applying for china visa during the covid19 pandemic?
Answers (1)
Answered by Jacob from USA | Aug. 02, 2020 20:28

0

0

Reply
Actually, I doubt whether you can apply for a China visa during the COVID19 pandemic because many Chinese embassies are closed now.
Asked by Shiru from KENYA | Jun. 09, 2020 00:55

Reply
Degree legalization
Hi, How do I get my degree legalized at the Chinese Embassy? Which documents do I need to bring along?
Answers (1)
Answered by Gabby from KENYA | Jun. 10, 2020 23:47

0

0

Reply
The documents required must be:

1. One Authentication Application Form which is completely filled(you can take the form from the visa hall).

2. The documents and copy of all the documents to be authenticated(including the Verbal Note from Ministry of Foreign Affairs of Republic of Kenya or Embassy of Republic of Somalia to the Republic of Kenya)

3. Photocopy of the applicant's passport or ID card. In case of business license authentication, a photocopy of the company's legal person's passport or ID card is required.
Asked by Shis from KENYA | Apr. 08, 2020 04:46

Reply
I am in china and I would like to extend my visa
I need my documents to be notorized .how many days does it take and are the offices still open?thanks.
Answers (1)
Answered by Kira from CHINA | Apr. 12, 2020 20:40

0

0

Reply
Dear, you need to contact the Kenya embassy in China to inquire about this.
Asked by Nikii from RWANDA | Feb. 28, 2020 06:23

Reply
Applying business visa
Am rwandan citizen and am here in kenya i want to apply china business visa here may i know which process do i need as a foreigner
Answers (1)
Answered by Tracy from KENYA | Mar. 03, 2020 19:00

0

0

Reply
You need to first collect all the documents you need, like passport, application form, photo, an invitation letter from China, and a residence permit in Kenya. Then go to the Chinese embassy to submit your application.
Asked by Alpha Blaise from KENYA | Feb. 15, 2020 21:42

Reply
I would like to go to China just for business kits, what does it cost me?
I will meet my boss in China for business meeting and get the wholesales. M boss does not live in China and the Bank statement that will be presented is for my boss not mine, does that doable???
Answers (3)
Answered by Jeoy from UAE | Feb. 17, 2020 20:23

0

0

Reply
I'm afraid your boss's bank statement cannot work.
Answered by Alpha Blaise from KENYA | Feb. 17, 2020 21:01

0

0

Reply
Why?
Can I get an explanation kindly???
Answered by Jeoy | Feb. 21, 2020 18:21

0

0

Reply
Sorry, it's just the rule. Usually you have to submit the bank statement of yourself or your family member's.