China Embassy in Lesotho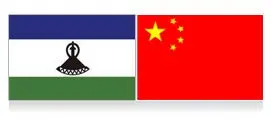 Ambassador: Mr. Hu Dingxian
Address: United Nations Road, Maseru 100, Lesotho (P. O. Box 380)
Tel: +266-22316521 (24-Hour Telephone)
Fax: +266-22310489
Email: chinaemb_ls@mfa.gov.cn

Consular Office
Tel: +266-22316521
Office Hours: 08:30 to 11:00 on each Monday, Wednesday and Friday

Sections of Chinese Embassy in Lesotho
Sections
Information
Administrative Office
Chief: Liu Jianmin
Tel: +266-22316521
Press Office
Chief: Qiu Congyang & Zhao Bing
Tel: +266-22316521, 22312366
Economic & Commercial Office
Chief: Liu Huabo
Tel: +266-22317786
Fax: +266-22312059
Email: ls@mofcom.gov.cn
Visa Fees
Regular Visa Fee per Person
| Visa Types | Basotho Citizens | Citizens of Other Countries |
| --- | --- | --- |
| Single-Entry with 3-month Validity | LSL 125 | LSL 250 |
| Double-Entry with 3-month Validity | LSL 190 | LSL 380 |
| Multi-Entry with 6-month Validity | LSL 250 | LSL 500 |
| Multi-Entry with 12-month Validity | LSL 375 | LSL 750 |
| Hong Kong Visa/Entry Permit | LSL 250 | LSL 250 |
Expedited Service Fee per Person
The regular processing time is 4 working days. For urgent cases, the expedited service is available. Moreover, additional fees will be paid as following:
| | |
| --- | --- |
| 1 working day processing | LSL 250 |
| 2-3 working days processing | LSL 170 |

Please contact Embassy of Lesotho in China if this country's citizens are in problems there.



Related Chinese Embassies in Africa: Monrovia, Liberia, Tripoli, Libya, Madagascar

---

Selected Questions and Answers:

Asked by Mr. khawaja(pakistan)
dear sir/madam,
my company name is first apparel manufacturing pty ltd located in Mputsoe.Iits been 9months I have started my business here in lasotho currently I've got 200workers working in my factory. I need a single entry visa for business meeting in HONG KONG urgent would u pls kind to tell me what documents do I need to proceed for HONG KONG VISA. I will highly appreciate if u can reply back early Monday morning coz the meeting is on 24th of this month. Thank you in advance.

Answered by Mr. Joe(Canada )
The following documents and materials are required for applications:
1. Valid passport of the applicant.
2. Completed application forms ID 1003A.
3. Invitation from relevant departments of Hong Kong Government or from Hong-Kong-based international organizations; Or photocopy of stamps of entry and exit of Hong Kong within the last 6 months; Or valid visa of USA, UK, Schengen States or other developed countries.
4. Return air ticket for Hong Kong and its photocopy.
5. Hong Kong hotel voucher of room reservation.
6. Income certificate or bank statement of the applicant.
Each application is considered on its own merits. The processing time normally takes about 4-6 weeks or more due to Hong Kong Immigration's approval. However it varies from case to case and depends on the sufficiency and expedition of the supporting documents provided. Mention of a Hong Kong reference (if any) will assist in conducting enquiries and avoid unnecessary delay.
---

Asked by Ms. kekana(lesotho)
Hello, I want to study, so I am still in the process of applying and I have all the requirements except the recommendation letters. My lecture needs admission letter from the university that am going to pursue my studies. so what should I do?



Answered by Ms. MILES
Contact your university first for this letters. The admission letter is required together with the Form JW-201 or Form JW-202.
- Last updated on May. 25, 2023 by Brenda Lian -
Questions & Answers on China Embassy in Lesotho
Asked by Lanie from LESOTHO | May. 25, 2023 08:01

Reply
Z-Class visa application
Hi there!
What are requirements needed to apply for the z-class visa? Please include the fee.
Answers (1)
Answered by Cindy | May. 25, 2023 23:28

0

0

Reply
You need to prepare an effective "Notification Letter of Foreigner's Work Permit" or the original "Foreigner's Work Permit" which are generally issued by Chinese authorities. Besides that, you also need to prepare the following material:
1. Application form completed online: cova.cs.mfa.gov.cn ( please print out the full form, 8 pages in total);

2.Original passport and photocopy of the information page or other pages if needed

3. One original photo same as in the application form;

It costs M 3,000 for Multiple Entries/ 6 Months and M 4,500 for Multiple Entries/ 12 Months
Asked by Madiaho from LESOTHO | Jan. 30, 2023 13:42

Reply
Sponsorship
What are the chances for one to be sponsored by the embassy if she is studying at university in South Africa?
Answers (1)
Answered by Leo | Feb. 05, 2023 18:18

0

0

Reply
Only excellent students can get the sponsorship and the chance is not high really.
Asked by Samuel from LESOTHO | Jul. 15, 2021 12:07

Reply
Application for visa
Hello I am Samuel and I applied and was admitted to the university of Shenyang I'd like to know if student visas are available at this moment
Answers (1)
Answered by Tracy | Jul. 19, 2021 20:07

0

0

Reply
Samuel, I'm afraid it's not.
Asked by Thiam cheikh thierno from LESOTHO | Jun. 03, 2021 08:23

Reply
How l can apply visa? What time you close
How l pay for Hong Kong visa
Answers (1)
Answered by Chloe | Jun. 07, 2021 20:43

0

0

Reply
The offices of the embassy may be closed on Lesotho and Chinese public holidays. Please make a phone call to confirm opening hours. Due to the ongoing pandemic, the opening hours may be affected.
Asked by Mpho from LESOTHO | Jan. 24, 2021 21:41

Reply
Plis I need medical fitness form
For the scholarship in china
Answers (1)
Answered by Doris | Feb. 01, 2021 01:24

0

0

Reply
You can find one online or on the website of the Chinese embassy.