China Embassy in Lesotho

Visa Application Form of PRC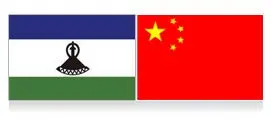 Ambassador: Mr. Hu Dingxian
Address: United Nations Road, Maseru 100, Lesotho (P. O. Box 380)
Tel: +266-22316521 (24-Hour Telephone)
Fax: +266-22310489
Email: chinaemb_ls@mfa.gov.cn
Consular Office
Tel: +266-22316521
Office Hours: 08:30 to 11:00 on each Monday, Wednesday and Friday
Sections of Chinese Embassy in Lesotho
Sections
Information
Administrative Office
Chief: Liu Jianmin
Tel: +266-22316521
Press Office
Chief: Qiu Congyang & Zhao Bing
Tel: +266-22316521, 22312366
Economic & Commercial Office
Chief: Liu Huabo
Tel: +266-22317786
Fax: +266-22312059
Email: ls@mofcom.gov.cn
Visa Fees
Regular Visa Fee per Person
| Visa Types | Basotho Citizens | Citizens of Other Countries |
| --- | --- | --- |
| Single-Entry with 3-month Validity | LSL 125 | LSL 250 |
| Double-Entry with 3-month Validity | LSL 190 | LSL 380 |
| Multi-Entry with 6-month Validity | LSL 250 | LSL 500 |
| Multi-Entry with 12-month Validity | LSL 375 | LSL 750 |
| Hong Kong Visa/Entry Permit | LSL 250 | LSL 250 |
Expedited Service Fee per Person
The regular processing time is 4 working days. For urgent cases, the expedited service is available. Moreover, additional fees will be paid as following:
| | |
| --- | --- |
| 1 working day processing | LSL 250 |
| 2-3 working days processing | LSL 170 |

Please contact Embassy of Lesotho in China if this country's citizens are in problems there.



Related Chinese Embassies in Africa: Monrovia, Liberia, Tripoli, Libya, Madagascar

---
Selected Questions and Answers:

Asked by Mr. khawaja(pakistan)
dear sir/madam,
my company name is first apparel manufacturing pty ltd located in Mputsoe.Iits been 9months I have started my business here in lasotho currently I've got 200workers working in my factory. I need a single entry visa for business meeting in HONG KONG urgent would u pls kind to tell me what documents do I need to proceed for HONG KONG VISA. I will highly appreciate if u can reply back early Monday morning coz the meeting is on 24th of this month. Thank you in advance.

Answered by Mr. Joe(Canada )
The following documents and materials are required for applications:
1. Valid passport of the applicant.
2. Completed application forms ID 1003A.
3. Invitation from relevant departments of Hong Kong Government or from Hong-Kong-based international organizations; Or photocopy of stamps of entry and exit of Hong Kong within the last 6 months; Or valid visa of USA, UK, Schengen States or other developed countries.
4. Return air ticket for Hong Kong and its photocopy.
5. Hong Kong hotel voucher of room reservation.
6. Income certificate or bank statement of the applicant.
Each application is considered on its own merits. The processing time normally takes about 4-6 weeks or more due to Hong Kong Immigration's approval. However it varies from case to case and depends on the sufficiency and expedition of the supporting documents provided. Mention of a Hong Kong reference (if any) will assist in conducting enquiries and avoid unnecessary delay.
---

Asked by Ms. kekana(lesotho)
Hello, I want to study, so I am still in the process of applying and I have all the requirements except the recommendation letters. My lecture needs admission letter from the university that am going to pursue my studies. so what should I do?



Answered by Ms. MILES
Contact your university first for this letters. The admission letter is required together with the Form JW-201 or Form JW-202.
- Last modified on May. 11, 2020 -
Questions & Answers on China Embassy in Lesotho
Asked by Terah Taoana from LESOTHO | May. 10, 2020 04:43

Reply
CSC scholarships
I'm currently in the process of applying for CSC scholarships and they need an agency number of Chinese embassy in Lesotho. I have tried to look for it on the embassy's website but it's not there ....how can I get it?
Answers (1)
Answered by Grace from NEW ZEALAND | May. 11, 2020 01:13

0

0

Reply
You need to call the embassy to ask about the agency number.
Asked by Shakeel from LESOTHO | Oct. 21, 2019 02:32

Reply
China vist visa
Hi i need to apply chinese tourist vist visa i am living in dbn i dont have any sa permits only i have entry 30days what i will do i am lesotho citizen what i do will i apply from durban or from maseru how long it take in urgent to get visa
Answers (2)
Answered by Leona from SOUTH AFRICA | Oct. 22, 2019 01:11

0

0

Reply
You can apply from the Durban office of the CVASC. The urgent application service usually takes two working days.
Answered by Shakeel from LESOTHO | Oct. 22, 2019 21:02

0

0

Reply
Miss leona but i dont have permits in sa only border entries what should i do will u give me any particular person to contact i need to travel china nov 1st week
Asked by Tsepo from LESOTHO | Oct. 15, 2019 00:43

Reply
wife visiting China
I am a student in China and i want my wife to visit me during winter school break. what are the visa requirements?
Answers (2)
Answered by Cindy from LESOTHO | Oct. 15, 2019 23:14

0

0

Reply
Your wife needs to provide her passport valid for at least six months, a fully completed application form attached with her recent photo, an invitation letter from you, a copy of your temporary residence permit of China, and your marriage certificate.
Answered by Tsepo from LESOTHO | Oct. 20, 2019 11:52

0

0

Reply
Thank you very much for this reply. One last question, i had to do medical check up when i came here and it is not mentioned of the requirements does this mean she does not need to do medical exam. Thank you
Asked by Maphomolo from LESOTHO | Sep. 12, 2019 01:52

Reply
I'm going to china mid October,can I apply for my visa now
Answers (1)
Answered by Max from UNITED KINGDOM | Sep. 15, 2019 18:26

0

0

Reply
yes, you can. One month earlier is a good choice.
Asked by Khothatso from LESOTHO | Aug. 21, 2019 02:41

Reply
I went to the Chinese Embassy and was told that I have to book an appointment online
but I can't find any link for booking. What exactly is the process? How much is the Visa? Where do I pay for it?
Answers (1)
Answered by Ian from SINGAPORE | Aug. 21, 2019 20:37

0

0

Reply
You could find the link at the official website of the China embassy in Lesotho. Complete the online visa application form and make a oppointment before you go to the embassy to submit the needed documents. A regular single-entry visa costs M 1500. You should pay when you submit the documents.