China Embassy in Libya

Visa Application Form of PRC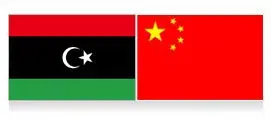 Ambassador: Mr. Li Zhiguo
Address: Menstir Street, Gargaresh Road, Andalus District, Tripoli, Libya (P. O. Box 5329)
Tel: +218-21-4832914, 4832915
Fax: +218-21-4831877
Office Hours: 08:30 - 14:30 (Sunday to Thursday, except holidays)
Email: chinaemb_ly@mfa.gov.cn
Economic and Commercial Counselor's Office
Mailing Address: P.O. Box 6310, Andalus, Tripoli
Tel: +218-21-4831224, 4842140, 4842130
Fax: +218-21-4831225
Email: eccolibya@mofcom.gov.cn
Consular Office of Chinese Embassy in Libya
Tel: +218-21-4832914 , 4832915
Applications Submission: 09:00-12:00 Payment & Collection: 12:00-13:00



Starting from July 1, 2014, applicants with ordinary passport need to apply their visas at China Visa Service Facility (CVSFT) in Tripoli.
The address of CVSFT: Room 201, 20th Floor, Tower 1, Tripoli Tower
Office Hours: 08:30 – 14:30, Sunday to Thursday (except holidays)
Fees
Regular Visa Fee per Person
| Visa Types | Libyan Citizens | Citizens of Other Countries |
| --- | --- | --- |
| Single-Entry with 3-month Validity | LYD 100 | USD 30 |
| Double-Entry with 6-month Validity | LYD 150 | USD 45 |
| Multi-Entry with 6-month Validity | LYD 200 | N/A |
| Multi-Entry with 12-month Validity | LYD 300 | N/A |
| Hong Kong Visa/Entry Permit | USD 30 | USD 30 |
Expedited Service Fee per Person
The regular processing time is 4 working days. For urgent cases, the expedited service is available. Moreover, additional fees will be paid as following:
| | |
| --- | --- |
| 2 working days processing | LYD 40/ USD 30 |
| 3 working days processing | LYD 30/ USD 20 |

Brief Intro
Located in northern Africa south off the Mediterranean Sea, Libya neighbors Sudan, Chad, Egypt, Niger, Algeria and Tunisia. More than 95% of its territory is made of desert and semi-desert area. In the north coast area, the weather is warm and rainy in winter, hot and dry in summer. Inland area belongs to tropical desert climatic zone and the temperature varies greatly during the day and whole year.
Land Area: about 1,759,540 square kilometers (679,362 square miles)
Capital: Tripoli
Time: It is 2 hours earlier than GMT and 6 hours later than Beijing Time.
Official Language: Arabic (English and Italian are also spoken in major cities.)
Major Religions: Islam (mainly Sunni Moslem)
Currency: dirbam, Libyan dinar



Holidays
Most of the holidays are Islamic festivals and celebrations, including Islamic New Year, Birth and Ascension of Muhammad, Corban Festival and the end of the Ramadan.
National Day (Also the revolution Day): September 1



Please contact Embassy of Libya in China if Libyans have problems there.



Related Chinese Embassies in Africa: Madagascar, Bamako, Mali, Mauritania
- Last modified on Sep. 20, 2018 -