China Embassy in Liberia

Visa Application Form of PRC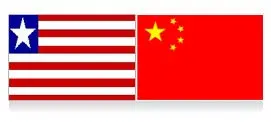 Ambassador: Mr. Zhang Yue
Address: Oldest Congo Town, Monrovia, Liberia
Email: chinaemb_lr@mfa.gov.cn
Administrative Office/Secretary to Ambassador
Tel: +231-886533248
Consular Office of Chinese Embassy in Liberia
Tel: +231-886555556, 886555566
Economic and Commercial Counselor's Office
Fax: +870-76-3667814, +231-7-7059656
Email: lr@mofcom.gov.cn
Contact Person & Telephone
Counselor: Xiao Mingxiang +231-880-600701
Second Secretary: Zhang Kejun +231-886-555855
Third Secretary: Zhao Danqing +231-886-568560
Third Secretary: Wang Junyuan +231-886-538949



Major Hotels in Monrovia:
Urban Hotel, standard room 100 dollars per day, Tel: +231-6-560212
Palm Hotel', standard room 110 dollars per day, Tel: +231-6-563569
Great Wall Hotel, standard room 120 dollars per day, Tel: +231-77-555666
Royal Hotel, standard room 125 dollars per day, Tel: +231-6-554444
Mamba Point, standard room 160 dollars per day, Tel: +231-6-511202



Major Public Holidays of Liberia
| Date | Festival |
| --- | --- |
| January 1 | New Year Day |
| February 11 | Armed Forces Day |
| Second Wednesday in March | Decoration Day |
| March 15 | J.J. Robert's Memorial Birthday |
| Second Friday in April | Fast & Prayer Day |
| May 14 | Unification Day |
| July 26 | Independence Day (National Day) |
| August 24 | Flag Day |
| First Thursday in November | Thanksgiving Day |
| November 29 | President Tubman's Birthday |
| December 25 | Christmas Day |

Medical Treatment & Sanitation in Liberia
Malaria, cholera and hepatitis are frequently-occurring diseases in Liberia; especially the death rate of Malaria is relatively high. In the capital Monrovia, the main comprehensive hospitals are JFK Medical Center (public), Redemption Hospital (Public) and St. Joseph Catholic Hospital (private). In addition, there are Chinese individual-run medical units, and many drugstores in Monrovia.
Suggestion: You'd better bring some common medicine and medicine for the prevention of malaria. If you are not feeling well, please take medicine for the treatment of malaria and go to hospital as soon as possible.

Time Difference: The Monrovia time is as same as London time, and eight hours later than Beijing Time.

Please contact Embassy of Liberia in China if Liberians have troubles there.



Related Chinese Embassies in Africa: Tripoli, Libya, Madagascar, Bamako, Mali

- Last modified on Oct. 10, 2019 -
Questions & Answers on China Embassy in Liberia
Asked by Jeremiah K. Canmu from LIBERIA | Feb. 04, 2020 07:57

Reply
CGS Agency Number for Chinese Embassy in Liberia
Hello,

Please help me with the Chinese Government Scholarship, CGS, Agency Number for the Liberia Embassy. I am applying for the Chinese Government Scholarship considering category "A" which requires the Agency Number for the Embassy in Liberia.
Answers (1)
Answered by David from UNITED KINGDOM | Feb. 08, 2020 21:24

0

0

Reply
Please contact the Chinese embassy in Liberia directly to ask this question.
Asked by Gus Goanue from LIBERIA | Oct. 09, 2019 09:42

Reply
I entered China on student visa which expires in 10 days. Will i be sent back?
I am still processing my resident permit but it appears it may be issues after my visa has expired.

Please help me with an answer.
Answers (1)
Answered by Mike from DENMARK | Oct. 10, 2019 19:30

0

0

Reply
If you have submitted the applircation for your residence permit before your student visa expires, it should be fine.
Asked by Margretta from LIBERIA | Aug. 28, 2019 08:06

Reply
Student Visa information pretending to confirmation
Hello my name is Margretta from Liberia, I applied to a school in china for bachelor study in computer science, and was accepted by the University, and was send the Admission letter and jw202 visa form, I went to the embassy today 28-08-2019 but the embassy told me to get a confirmation from the university, I told the agent who applied me,and he told me that the university has already sent my confirmation long before to the china embassy so why are they still asking for confirmation? It is a mistake or what??? Please reply me Asap
Answers (1)
Answered by Lena from SOUTH AFRICA | Aug. 28, 2019 20:28

0

0

Reply
yes, recently the comfrmation is required for the student visa. You could contact the university and ask as soon as possible.
Asked by Emmanuel A Williams from LIBERIA | Aug. 20, 2019 16:41

Reply
My question is about getting visa to China
I'm living in America, but I'm on a vacation in Liberia and I want to spend time of my vacation in China also, how can I get the Chinese visa?
Answers (2)
Answered by Bill from USA | Aug. 21, 2019 17:59

0

0

Reply
if you travel to Liberia as a tourist, then you can't apply in Liberia.
Answered by Emmanuel from LIBERIA | Aug. 22, 2019 10:30

0

0

Reply
I am a Liberian and not a tourist.
I just live in the United States, and I'm on vacation to my home (Liberia).
Asked by Gabriel from LIBERIA | Aug. 16, 2019 15:15

Reply
Do I need Police Clearance to apply for the Student XI Visa?
I was awarded the China Government-UNESCO Co-Sponsor Fellowship Program. What are the processes and procedures in applying for the Student XI Visa?
Answers (1)
Answered by Cindy from SINGAPORE | Aug. 19, 2019 01:06

0

0

Reply
After you have collected all the needed documents, you could go to the China embassy in Liberia to apply for the visa. The needed documents are: your passport, a completed Visa Application Form with a recently-taken passport photo, the original and a photocopy of the school admission letter, Foreign Student Visa Application Form (JW201 or JW202), Bank Statement (at least 8000USD is needed in the closing balance), Physical Examination Record for Foreigner (you should go to JFK hospital to take physical examination, and the record should be signed by Chinese doctor)