China Embassy in Monaco

Visa Application Form of PRC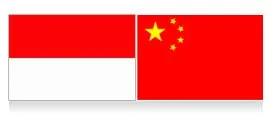 Ambassador: Mr. Lu Shaye (Concurrently Act as Chinese Ambassador in France)
Currently, there is no Chinese embassy in Monaco, so please refer to Chinese Embassy in France if you need the detailed information.



National Day: November 19


Capital: Monaco-Ville


Head of State: Prince Albert II ascended the throng on July 12, 2005.


Religion: 96 percent of the total people are believers of Roman Catholicism.


Language: French is the official language; Italian and English are universal languages.


People: Monaco has a population of about 34,000 with 58% French, 19% Monacan citizens, 17% Italian and 6% of other nationals.



Geography: This miniature country covers only 1.95 square kilometers. Situated in the southwest of Europe, this principality is bounded by France in the north, east and west sides, by Mediterranean Sea in the south. The highest altitude of this mountainous state is 573 meters.



Tourism: Monaco, this most beautiful harbor in the Mediterranean Sea. It is richly endowed with natural tourist resources, fine sunshine, beach, clear air and sky-blue sea. Luxurious Monte Carlo Casino and world-famous Monaco Formula 1 Grand Prix attract thousands of foreign tourists every year. They want to try their luck at gambling in the well-known Grand Casino or appreciate the very exciting match. The other notable attractions are the Royal Palace, the Maritime Museum and the Monaco Cathedral. In a word, it is a health resort of European noblemen and the the playground of the rich.



Brief History: Phoenicians built castles in this enclave in the old ages. In medieval times, as the Republic of Genoa had gotten more and more powerful, it became a town under the protection of Genoa. It has been ruled by the Grimaldi Family since 1297. In 1338, it became an independent principality. Then in different ages, it was successively under the protection of Spain, Sardinia and France. In 1911, Monaco issued constitution and became a constitutional monarchy, regaining its sovereignty. In 1919, Monaco signed a treaty with France, which requires that Monaco will be annexed to France's territory if chief of state died and he has no sons.



Related China Embassies in Europe: Montenegro, Netherlands, Norway
- Last modified on Oct. 29, 2020 -
Questions & Answers on China Embassy in Monaco
Asked by Guile from MONACO | Jun. 16, 2016 14:45

Reply
a French resident of Monaco, and would need a visa to go to China, where can I apply ? Thank you
Answers (1)
Answered by Judy from NEW ZEALAND | Jun. 17, 2016 21:09

0

0

Reply
Guile, if you are in France now, you can apply for it at the CVASC in France.
Asked by Ms.Patterson from GERMANY | Jan. 05, 2011 14:02

Reply
Dear Sir/Madam,
I am a German citizen but I reside in Monaco. Can I apply for a Chinese visa at the Monaco Embassy or do I have to apply in Frankfurt?
Thank you.
Answers (1)
Answered by Ms.MILES from UNITED KINGDOM | Jan. 05, 2011 22:09

0

0

Reply
There is no China embassy in Monaco, you have to apply for Chinese visa in Frankfurt.
Asked by Mr.TarogiI from FRANCE | Dec. 19, 2010 12:54

Reply
i am just asking about the visa forms,if we could hand print it or is it compulsory to type on the computer because some of the required information when typed does not fit in the spaces provided!!

cheers
Answers (1)
Answered by Ms.MILES from CHINA | Dec. 19, 2010 19:34

0

0

Reply
You can print it out first and fill it by hand. But be noticed if you will fill it by band, it should be all written ones.