China Embassy in Oman

Visa Application Form of PRC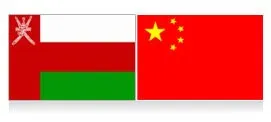 Ambassador: Ms. Li Lingbing
Address: Embassy District in Al Khuwair, Muscat, Oman
Mailbox: P. O. Box 315, RUWI (Post Code: 112)
Tel: +968-24958000
Fax: +968-24958068, 24958055
Email: chinaemb_om@mfa.gov.cn

Consular Section of Chinese Embassy in Oman
Tel: +968-24958008
Fax: +968-24958068
Working Hours: 09:00-12:00 from Sunday to Thursday (except holidays)

Visa Fee (RO)
| Types | Omani Citizens | Non-Omani Citizens | USA Citizens |
| --- | --- | --- | --- |
| Single Entry | 20 | 15 | 54 |
| Double Entry | 30 | 25 | 54 |
| Multi-Entry with 6-month Validity | 40 | 30 | 54 |
| Multi-Entry with 12-month Validity | 60 | 45 | 54 |

Mail Application is not acceptable.
Brief Introduction of the Sultanate of Oman
Area: 309,500 square kilometers
Capital: Muscat with a population of 720,000
National Day: November 18 (Birthday of Sultan)
Chief of State: Sultanate and Prime Minister Qaboos Bin Said ascended the throne on July 23, 1970.



People: It has a population of 2,800,000 in the year of 2005. The overwhelming majority of people are Arabs, followed by Indians and Pakistanis. Most of residents are Muslims (Almost 90% people are Sunnis). They universally speak English but the official language is Arabic.



Geography: Located in the southeast of Arabia, it is neighbored to the United Arab Emirates, Saudi Arab and Yemen, and bordered on the Gulf of Oman and Arabian Sea, creating a coastline of 1,700 kilometers.



Climate: Tropical Desert Climate. It has two seasons in one year. It is hot season from May to October with the average temperature of 40 degrees Celsius; it is cool season from November to April of the next year with the average temperature of 24 degrees Celsius.



History: Oman is one of the oldest countries in Arabia. In 2,000 BC, Oman had made extensive sea trade and overland trade, and had become the shipbuilding center of Arabia. In 7th century, it turned into one part of Arab Empire. From 1507, it was consequently controlled by Portugal, Persia and UK. In 1624, a strong dynasty was founded and its forces were expanded to part of coast in East Africa and Zanzibar. In 1741, Said Dynasty, the present royal line was established. It named the country 'Muscat Sultanate'. In 1920, it was divided into 'Muscat Sultanate' and 'State of Oman Islam'. Then in 1967, it was united into 'Muscat and Oman Sultanate State'. On July 23, 1970, Qaboos Bin Said took the throne by making a palace revolution. He declared to change the state known as 'the Sultanate of Oman' until now. UK withdrew its army from there in 1973.



Please contact Embassy of Oman in China if Omani citizens are in troubles there.



Related China Embassies in Asia: Pakistan, Palestine, Philippines
- Last modified on Dec. 30, 2020 -
Questions & Answers on China Embassy in Oman
Asked by Charanjeet from INDIA | Dec. 23, 2020 03:52

Reply
Q1 Visa
I am a tourist in Muscat Oman.Can I apply for Q1 Visa from Chinese embassy.
Answers (1)
Answered by Tina | Dec. 30, 2020 22:17

0

0

Reply
Currently, it is almost impossible to get the Q1 visa.
Asked by Shaji from OMAN | Dec. 14, 2020 21:08

Reply
Is it possible to arrive in China from Oman and take a dometic flight other point in the sameday.
Is it possible to arrive in China from Oman and take a dometic flight other point in the sameday.nationality of passenger Spain - Eg arriving in CAN and onward flight to SHA


Answers (1)
Answered by Tracy | Dec. 17, 2020 22:11

0

0

Reply
I'm afraid not, because you need to go through a 14-day quarantine at the entry airport.
Asked by Carlos from SPAIN | Jan. 08, 2020 20:55

Reply
Visa for Spanish tourist
We wondered if its possible to get Chinese visa for us as Spanish citizens with Omán tourist visa. If so, for how long and if it would be valid to entry few months after receiving it. Thanks!
Answers (1)
Answered by Monica from USA | Jan. 09, 2020 17:56

0

0

Reply
It's possible to apply from there. A single-entry China tourist visa is usually valid for three months with a stay duration of 30 days.
Asked by Muhammad Usman from OMAN | Dec. 04, 2019 04:50

Reply
Visa Requirements
Hi, I am Pakistani Citizen, living in Oman since 16 Years. Can i get 12 month multiple visit visa?
I hold an investor visa for Oman. Can i get it ? and what is the process.
Thank you,

Answers (1)
Answered by Daisy from OMAN | Dec. 05, 2019 18:12

0

0

Reply
You can have a try at the China embassy in Oman. If you apply for China visa for the first time, I doubt whether you can get a 12 month multiple-entry visa.