China Embassy in Oman

Visa Application Form of PRC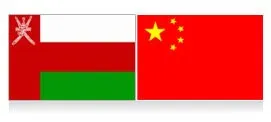 Ambassador: Mr. Yu Fulong
Address: Embassy District in Khuwair, Muscat, Oman
Mailbox: P. O. Box 315, RUWI (Post Code: 112)
Tel: +968-24958000
Fax: +968-24958068, 24958055
Email: chinaemb_om@mfa.gov.cn
Consular Section of Chinese Embassy in Oman
Tel: +968-24958008
Fax: +968-24958068
Email: chinaconsul_omn@163.com
Working Hours: 09:00-12:00 from Sunday to Thursday (except holidays)
Visa Fee (RO)
| Types | Omani Citizens | Non-Omani Citizens | USA Citizens |
| --- | --- | --- | --- |
| Single Entry | 20 | 15 | 54 |
| Double Entry | 30 | 25 | 54 |
| Multi-Entry with 6-month Validity | 40 | 30 | 54 |
| Multi-Entry with 12-month Validity | 60 | 45 | 54 |

Mail Application is not acceptable.
Brief Introduction of the Sultanate of Oman
Area: 309,500 square kilometers
Capital: Muscat with a population of 720,000
National Day: November 18 (Birthday of Sultan)
Chief of State: Sultanate and Prime Minister Qaboos Bin Said ascended the throne on July 23, 1970.



People: It has a population of 2,800,000 in the year of 2005. The overwhelming majority of people are Arabs, followed by Indians and Pakistanis. Most of residents are Muslims (Almost 90% people are Sunnis). They universally speak English but the official language is Arabic.



Geography: Located in the southeast of Arabia, it is neighbored to the United Arab Emirates, Saudi Arab and Yemen, and bordered on the Gulf of Oman and Arabian Sea, creating a coastline of 1,700 kilometers.



Climate: Tropical Desert Climate. It has two seasons in one year. It is hot season from May to October with the average temperature of 40 degrees Celsius; it is cool season from November to April of the next year with the average temperature of 24 degrees Celsius.



History: Oman is one of the oldest countries in Arabia. In 2,000 BC, Oman had made extensive sea trade and overland trade, and had become the shipbuilding center of Arabia. In 7th century, it turned into one part of Arab Empire. From 1507, it was consequently controlled by Portugal, Persia and UK. In 1624, a strong dynasty was founded and its forces were expanded to part of coast in East Africa and Zanzibar. In 1741, Said Dynasty, the present royal line was established. It named the country 'Muscat Sultanate'. In 1920, it was divided into 'Muscat Sultanate' and 'State of Oman Islam'. Then in 1967, it was united into 'Muscat and Oman Sultanate State'. On July 23, 1970, Qaboos Bin Said took the throne by making a palace revolution. He declared to change the state known as 'the Sultanate of Oman' until now. UK withdrew its army from there in 1973.



Please contact Embassy of Oman in China if Omani citizens are in troubles there.



Related China Embassies in Asia: Pakistan, Palestine, Philippines
- Last modified on May. 06, 2019 -
Questions & Answers on China Embassy in Oman
Asked by Edrees Al-Abdali from UNITED STATES | May. 15, 2019 09:47

Reply
China Student Visa
Hello,
I am an Omani student studying in the US. I got an offer to study in China this summer. Do I need an appointment to come to the consulate or is it just walk in? Also, the University I am going to in China requires me to get X1 or X2 visa but I only see X student visa and F business visa in the consulate's website in Oman. What visa should I get?
Thank you
Answers (1)
Answered by Justin from USA | May. 16, 2019 19:28

0

0

Reply
Hi,you do not need an appointment and just walk into the office to submit the application.
Actually, you can see X1 or X2 in the website. If you intend to study in China for more than 180 days, you need to apply for X1. Otherwise, you can apply for X2.
Asked by Syed Awais Ali from OMAN | May. 03, 2019 07:43

Reply
Inquiry on China's Visa
Dear, I am Pakistani, and doing Business in Oman (on investor Visa) I have good bank statement, company statement, I have 5 Year USA Visa Also, and good travel history, Whats the process to apply visit visa for china? and which documents required?
Answers (1)
Answered by Larry from USA | May. 06, 2019 18:49

0

0

Reply
Dear, I'm not sure whether you can apply for individual China travel visa in Oman because it's not possible in your country. You can contact the embassy to inquiry about the matter. If you can, the documents you will need include your passport, application form, recent bareheaded photo, original and copy of your visa in Oman, and round-trip tickets and hotel bookings. When all documents are collected, go to the embassy to submit your application.
Asked by Cheryl Isles from OMAN | Apr. 14, 2019 00:36

Reply
Is it possible to send someone to submit the application on my behalf or must I come to the embassy?
Answers (1)
Answered by Davis from HONDURAS | Apr. 15, 2019 23:20

0

0

Reply
Yes, you can send someone to submit the application on your behalf.