China Embassy in Tajikistan

Visa Application Form of PRC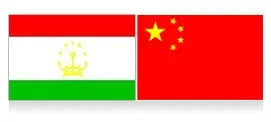 Ambassador: Mr. Fan Xianrong
Address: Street Rudaki 143, Dushanbe 734002, Tajikistan
Tel: +992-93-5710666 (Duty-Phone)
Fax: +992-37-2510024
Email: chinaemb_tj@mfa.gov.cn
Economic & Commercial Counselor's Office of Chinese Embassy in Tajikistan
Chief: Counselor Li Yue
Address: No.35 Street, Kaharova, Dushanbe 734001
Tel: +992-37-2222618
Fax: +992-37-2510054
Email: tj@mofcom.gov.cn



The Chinese embassy also sets up Political Office, Military Attaché's Office, Consular Office, Administrative Office and Safety Office. The counselor in charge of political affairs is Mr. Cao Yunlong, and the head of Military Attaché's Office is the senior colonel Mr. Ma Baokui
For Foreign Journalists Who Come for Short-Term News Coverage
They can apply for J-2 Visa. But they need to provide the following documents:
1. The Invitation Letter issued by related Chinese news authorities and the detailed schedule of news coverage.
2. The Invitation letter from the interviewee or institutes that will be interviewed.
3. Copy of certificate of professional journalists and the contact information.
4. Please fill in the Equipment Declaration Form if they take equipments with them.
5. Original passport with more than 6 months of validity and blank pages.
6. One clearly completed Application Form.



Please contact Embassy of Tajikistan in China if Tajiks are in troubles there.



Related Chinese Embassies in Asia: Bangkok, Thailand, Timor-Leste, Turkey

---
Selected Questions and Answers:

Asked by Mr. Turabek
I wanted to know some details about tourist VISA! What kind of documents are required?

Answered by Mr. Alexander
You need to submit the following documents:
1. Applicant's passport with blank pages and at least 6 months validity left before expiration.
2. A truly and completely filled application form affixed with one passport-sized photo.
3.Round-trip air ticket
4.Hotel reservation.
5. proof of enough money or your trip, like bank statement.
---

Asked by Mrs. Reyes
My husband works in China...he wants me to come and stay there for at least 6 months, my question is, will the chinese embassy accepts a fax invitation letter coming from my husband or i need to secure an original invitation?



Answered by Mrs. Joe
Both fax and original version are acceptable. You'd better confirm with the consular office in advance.
---

Asked by Mr. Kamran
Hello, my Name is Kamran Azhar i am Tajikistan but i am working in Malaysia as a computer Technician i want to go for a sort visit how i apply from Malaysia kindly help me



Answered by Mr. Kevin
Since you are currently working in Malaysia, I assume you hold a Malaysian residency permit. As an expat, you should bring the residency permit, original passport( at least have 6 month validity left), your return flight tickets and proof of hotel booking to the Chinese embassy for application.
- Last modified on Mar. 21, 2019 -
Questions & Answers on China Embassy in Tajikistan
Asked by UMARALI from TAJIKISTAN | Mar. 21, 2019 09:50

Reply
agency number of the Chinese embassy in Tajikistan
Hello dears!
Im from tajikisatan can anyone help me wirh this question?
please I need the agency number of the Chinese embassy in Tajikisatan?
I would be very happy if could answer to me
Answers (1)
Answered by Angle from SAN MARINO | Mar. 21, 2019 19:59

0

0

Reply
Tel of the Chinese embassy in Tajikistan: 992-93-5710666
Asked by Odina from TAJIKISTAN | Mar. 05, 2019 05:58

Reply
So do you issue visa for me if I bring all documents?
I am from Tajikistan, I have been accepted by AIESEC in China, so I need internship entry permit and go to china to do Global Talent Aiesec internship in China.
Answers (3)
Answered by Chloe from HUNGARY | Mar. 05, 2019 19:07

0

0

Reply
It's possible for you to get the visa if you have all required documents. You can have a try.
Answered by Odina from TAJIKISTAN | Mar. 05, 2019 23:22

0

0

Reply
Hello there,
I am from Tajikistan and currently staying in Tajikistan as well. AIESEC in China accepted me for doing internship in China. So please can you tell me what documents are required to bring to Chinese Embassy in Dushanbe in order to get visa? And what kind of visa will they issue for me?
Can you please tell me the process and requirements?!
I would be much happy if could answer to me asap!
Looking forward to hearing from you asap.
Thanks a lot for your help,
Answered by Ann | Mar. 06, 2019 01:58

0

0

Reply
If it is a paid internship, I'm afraid you need to apply for a work Z type for that.
You should first prepare those documents including your passport and copy of its data page, a completed application form, a recently-taken passport-style photo, and a work permit from your employer as well as other requirements. Next, submit the application to the visa office.
Asked by Ulmas from TAJIKISTAN | Oct. 23, 2018 05:38

Reply
Tajik in Japan
Hello, I'm Tajik citizen. Currently living in Tokyo, Japan.
Is possible to apply travel visa for China from Tokyo? And there is any special requairments ?

Answers (1)
Answered by Edith from GERMANY | Oct. 23, 2018 20:00

0

0

Reply
If you have valid residence permit in there, it's possible for you to apply for tourist L type from the CVASC in Tokyo.
Asked by Mahina from TAJIKISTAN | Aug. 08, 2018 05:54

Reply
What are the age limits in order to get Z visa? Thanks in advance!
Answers (1)
Answered by Kenney from UK | Aug. 08, 2018 19:29

0

0

Reply
In principle, the age limit for male applicants is 18 - 60, and 18 - 55 for female applicants. Just for reference.