China Embassy in Tajikistan

Visa Application Form of PRC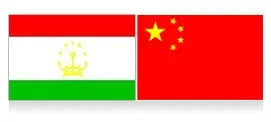 Ambassador: Mr. Liu Bin
Address: Street Rudaki 143, Dushanbe 734002, Tajikistan
Tel: +992-93-5710666 (Duty-Phone)
Fax: +992-37-2510024
Email: chinaemb_tj@mfa.gov.cn
Economic & Commercial Counselor's Office of Chinese Embassy in Tajikistan
Chief: Counselor Sun Yan
Address: No.35 Street, Kaharova, Dushanbe 734001
Tel: +992-37-2222618
Fax: +992-37-2510054
Email: tj@mofcom.gov.cn



The Chinese embassy also sets up Political Office, Military Attaché's Office, Consular Office, Administrative Office and Safety Office. The counselor in charge of political affairs is Mr. Cao Yunlong, and the head of Military Attaché's Office is the senior colonel Mr. Ma Baokui
For Foreign Journalists Who Come for Short-Term News Coverage
They can apply for J-2 Visa. But they need to provide the following documents:
1. The Invitation Letter issued by related Chinese news authorities and the detailed schedule of news coverage.
2. The Invitation letter from the interviewee or institutes that will be interviewed.
3. Copy of certificate of professional journalists and the contact information.
4. Please fill in the Equipment Declaration Form if they take equipments with them.
5. Original passport with more than 6 months of validity and blank pages.
6. One clearly completed Application Form.



Please contact Embassy of Tajikistan in China if Tajiks are in troubles there.



Related Chinese Embassies in Asia: Bangkok, Thailand, Timor-Leste, Turkey

---
Selected Questions and Answers:

Asked by Mr. Turabek
I wanted to know some details about tourist VISA! What kind of documents are required?

Answered by Mr. Alexander
You need to submit the following documents:
1. Applicant's passport with blank pages and at least 6 months validity left before expiration.
2. A truly and completely filled application form affixed with one passport-sized photo.
3.Round-trip air ticket
4.Hotel reservation.
5. proof of enough money or your trip, like bank statement.
---

Asked by Mrs. Reyes
My husband works in China...he wants me to come and stay there for at least 6 months, my question is, will the chinese embassy accepts a fax invitation letter coming from my husband or i need to secure an original invitation?



Answered by Mrs. Joe
Both fax and original version are acceptable. You'd better confirm with the consular office in advance.
---

Asked by Mr. Kamran
Hello, my Name is Kamran Azhar i am Tajikistan but i am working in Malaysia as a computer Technician i want to go for a sort visit how i apply from Malaysia kindly help me



Answered by Mr. Kevin
Since you are currently working in Malaysia, I assume you hold a Malaysian residency permit. As an expat, you should bring the residency permit, original passport( at least have 6 month validity left), your return flight tickets and proof of hotel booking to the Chinese embassy for application.
- Last modified on Oct. 28, 2020 -
Questions & Answers on China Embassy in Tajikistan
Asked by ZARINS | Jan. 08, 2020 23:54

Reply
Z visa
Hello
I would like to ask, if I am applying for working visa is there any other countries where I can apply for Z visa expect Tajikistan. Currently I am in China.

Thank you for your answer in-advance

Zarina
Answers (1)
Answered by ZARINS | Jan. 08, 2020 23:55

0

0

Reply
I am Tajikistan citizen
Asked by Zhang from TAJIKISTAN | Aug. 20, 2019 06:06

Reply
Tajikistan toruism visa
Hey , my friend who is Tajik wants to apply tourism to China L visa , but the staff said they don't do tourism visa at all ?! He got all documents , invitation letter .. but he can't apply now . What he can do ? Thank u.
Answers (1)
Answered by Belle from TAJIKISTAN | Aug. 21, 2019 00:26

0

0

Reply
He can only book a tour from a travel agency to get an invitaiton letter and then apply for the tourist visa.
Asked by Nodira from TAJIKISTAN | Aug. 01, 2019 21:17

Reply
Documents for X visa
Hello Dears,

Could you please kindly inform what documents are needed to get X visa for tajik students who is going to study in China?
Thanks in advance! I appreciate your efforts!
Answers (1)
Answered by Dora from TAJIKISTAN | Aug. 02, 2019 01:39

0

0

Reply
Nodira, you will need the following documents:
1. passport;
2. application form;
3. a recent passport style photo;
4. the original and photocopy of your admission letter;
5. the original and photocopy of the JW201 or 202 form;
6. A bank statement proving you can afford 2500 dollars a year, or a certificate showing you have won a scholarship for the study.