China Embassy in Ukraine

Visa Application Form of PRC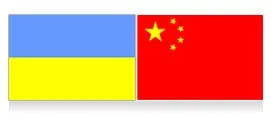 Ambassador: Mr. Zhang Xiyun
Address: No. 32, Grushevskogo Str., Kyiv 01901, Ukraine
Tel: +38-044-2533154, 2531049
Fax: +38-044-2537371, 2540086
Email: chinaembassy@kiev.relc.com
cschinaembassy@kiev.relc.com
Consular Office
Tel: +38-044-2540086, 80503128007 (Mobile Phone)
Fax: +38-044-2537371
Office Hours: 09:00-11:30 on Monday, Wednesday, and Friday (except holidays)
Sections of Chinese Embassy in Ukraine
Protocol Office
Tel: +38-044-2534688
Fax: +38-044-2538131
Press Office
Tel: +38-044-2531424
Fax: +38-044-2538131
Consular Office
Tel: +38-044-2540086, 80503128007 (Mobile Phone)
Fax: +38-044-2540086
Administrative Office
Tel: +38-044-2533492
Fax: +38-044-2537371
Political Office
Tel: +38-044-2538131
Defense Attaché Office
Tel: +38-044-2531243
Fax: +38-044-2531243
Cultural Office
Tel: +38-044-2349491
Fax: +38-044-2349491
Educational Office
Tel: +38-044-2807642
Fax: +38-044-2807642
Science & Technology Office
Tel: +38-044-2530433
Fax: +38-044-2530433
Economic & Commercial Counselor's Office
Add: Lane Zemlyansky 11, Kiev Ukraine, 01901
Tel: +38-044-2847710
Fax: +38-044-2848040
Email: ua@mofcom.gov.cn
Consulate-General of China in Odessa
Consul General: Mr. Cao Yunlong
Address: Lane Nakhimova 2, Odessa, 65014
Tel: +38-048-7871898
Fax: +38-048-7373031, 7117534
Consular Districts: Nikolayev, Kherson, Odessa, Kirovograd, Zaporozhye, Donetsk, and Sevastopol
Fee
Regular Fee per Person (UAH)
| Types | Ukraine Citizens | Citizens of Other Countries |
| --- | --- | --- |
| Single-Entry | 1300 | 600 |
| Double-Entry | 2000 | 900 |
| Multi-Entry with 6-month Validity | 2400 | 1200 |
| Multi-Entry with 12-month Validity | 3000 | 1800 |
| Hong Kong Visa/Entry Permit | 270 | -- |
Note: Starting from 3 November 2010, nationals of Ukraine won't need one to visit Hong Kong for a stay not exceeding 14 days.
Expedited Service Fee per Person
| | |
| --- | --- |
| Express Service (picking up 5 days after application) | 450 |
| Rush Service (picking up 3 days after application) | 600 |

Please contact Embassy of Ukraine in PRC if Ukrainians are in problems there.



Related China Embassies in Europe: London, Great Britain, Tirana, Albania, Andorra
---
Selected Questions and Answers:

Asked by Mr. Mr. Roman(Ukraine)
ello! I'm Ukrainian citizen but now I'm in Malaysia. Can I take Chinese visa in airport after my arriving? Thank you.

Answered by Ms. Ruby
Hi! Mr. Roman, i'm afraid you can't get a Chinese visa in airport after arrival. The visa-upon-arrival only issued to aliens who need come to China under emergencies
---

Asked by Mr. Alesia(Ukraine)
Nihao! I'm ikrainian. Planning to visit my friend in China (citizen of PRC). Please, tell me what documents do I need. I will stay in friend's appartment.
Thank you.



Answered by Mr. Jerry
You need to prepare the following documents to apply for a Chinese touriat visa:
1. You passport woth at least 6 month validity lefe and 2 blank pages.
2. a fulfilled visa application form attached with a passport-sixed photo.
3. Invitation letter from your Chinese friend enclosed with his/her valid address, contacts and copy of his/her Chinese ID card.
4 round-way air ticket.
- Last modified on Sep. 11, 2018 -