China Embassy in Ukraine

Visa Application Form of PRC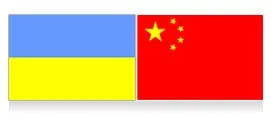 Ambassador: Mr. Zhang Xiyun
Address: No. 32, Grushevskogo Str., Kyiv 01901, Ukraine
Tel: +38-044-2533154, 2531049
Fax: +38-044-2537371, 2540086
Email: chinaembassy@kiev.relc.com
cschinaembassy@kiev.relc.com
Consular Office
Tel: +38-044-2540086, 80503128007 (Mobile Phone)
Fax: +38-044-2537371
Office Hours: 09:00-11:30 on Monday, Wednesday, and Friday (except holidays)
Sections of Chinese Embassy in Ukraine
Protocol Office
Tel: +38-044-2534688
Fax: +38-044-2538131
Press Office
Tel: +38-044-2531424
Fax: +38-044-2538131
Consular Office
Tel: +38-044-2540086, 80503128007 (Mobile Phone)
Fax: +38-044-2540086
Administrative Office
Tel: +38-044-2533492
Fax: +38-044-2537371
Political Office
Tel: +38-044-2538131
Defense Attaché Office
Tel: +38-044-2531243
Fax: +38-044-2531243
Cultural Office
Tel: +38-044-2349491
Fax: +38-044-2349491
Educational Office
Tel: +38-044-2807642
Fax: +38-044-2807642
Science & Technology Office
Tel: +38-044-2530433
Fax: +38-044-2530433
Economic & Commercial Counselor's Office
Add: Lane Zemlyansky 11, Kiev Ukraine, 01901
Tel: +38-044-2847710
Fax: +38-044-2848040
Email: ua@mofcom.gov.cn
Consulate-General of China in Odessa
Consul General: Mr. Cao Yunlong
Address: Lane Nakhimova 2, Odessa, 65014
Tel: +38-048-7871898
Fax: +38-048-7373031, 7117534
Consular Districts: Nikolayev, Kherson, Odessa, Kirovograd, Zaporozhye, Donetsk, and Sevastopol
Fee
Regular Fee per Person (UAH)
| Types | Ukraine Citizens | Citizens of Other Countries |
| --- | --- | --- |
| Single-Entry | 1300 | 600 |
| Double-Entry | 2000 | 900 |
| Multi-Entry with 6-month Validity | 2400 | 1200 |
| Multi-Entry with 12-month Validity | 3000 | 1800 |
| Hong Kong Visa/Entry Permit | 270 | -- |
Note: Starting from 3 November 2010, nationals of Ukraine won't need one to visit Hong Kong for a stay not exceeding 14 days.
Expedited Service Fee per Person
| | |
| --- | --- |
| Express Service (picking up 5 days after application) | 450 |
| Rush Service (picking up 3 days after application) | 600 |

Please contact Embassy of Ukraine in PRC if Ukrainians are in problems there.



Related China Embassies in Europe: London, Great Britain, Tirana, Albania, Andorra
---
Selected Questions and Answers:

Asked by Mr. Mr. Roman(Ukraine)
ello! I'm Ukrainian citizen but now I'm in Malaysia. Can I take Chinese visa in airport after my arriving? Thank you.

Answered by Ms. Ruby
Hi! Mr. Roman, i'm afraid you can't get a Chinese visa in airport after arrival. The visa-upon-arrival only issued to aliens who need come to China under emergencies
---

Asked by Mr. Alesia(Ukraine)
Nihao! I'm ikrainian. Planning to visit my friend in China (citizen of PRC). Please, tell me what documents do I need. I will stay in friend's appartment.
Thank you.



Answered by Mr. Jerry
You need to prepare the following documents to apply for a Chinese touriat visa:
1. You passport woth at least 6 month validity lefe and 2 blank pages.
2. a fulfilled visa application form attached with a passport-sixed photo.
3. Invitation letter from your Chinese friend enclosed with his/her valid address, contacts and copy of his/her Chinese ID card.
4 round-way air ticket.
- Last modified on Jun. 04, 2020 -
Questions & Answers on China Embassy in Ukraine
Asked by Arno from NEDERLAND | Jun. 04, 2020 23:37

Reply
Situation China
Hello
I am a dutch citizen who live in ukriane i work in China and have a visa multiple visa till 12-08-2020 is there any news when i can fly to china again and what about my visa can i already get a new visa ore do i have to wait till this visa is valid ?
Asked by Amrit from UKRAINE | Mar. 02, 2020 23:29

Reply
Chinese Visa for Indian citizen holding Ukrainian permanent residency permit
Hello,
I'm a citizen of India, but holding Ukrainian permanent residency permit. I've been to china already on single entry visa which was issued at Dubai UAE.
I'm planning to apply for another visa on April 2020, so can I apply for visa in ukraine? Is there any visa application centre in Lvov, Ukraine or I've to apply directly at embassy of China in Kyiv?
Kindly advise the documents required to apply for visa?

Regards,
Amrit

Answers (1)
Answered by Clara from UKRAINE | Mar. 06, 2020 17:14

0

0

Reply
Amrit, yes, you can apply for a China visa in Ukraine. You need to apply directly at the China embassy in Kyiv, but before submitting your application, you need to complete the application form and schedule an appointment online. The required documents include your passport, application form, photo, permanent residency permit, and other documents to prove your travel purpose.
Asked by Serhii from UKRAINE | Feb. 25, 2020 16:09

Reply
Chinese Criminal Record Certificate in Ukraine
Good morning!
I am Ukrainian citizen, I am texting you with a question about Chinese Criminal Record Certificate. In 2018-2019 I was studying in Shanghai; China, It was a scholarship program for international students.
Currently my employer needs my Criminal Record Certificate from that time when I was in China. My question is: is it possible to get this Certificate in Chinese Embassy in Ukraine? This document is essential for me to obtain my residence permit in Hungary. Thank you in advance for your kind consideration.
Sincerely
Serhii

Answers (1)
Answered by Nelson from UKRAINE | Feb. 26, 2020 17:53

0

0

Reply
Serhil, you can contact the Chinese embassy to see if they can issue this certificate to you. If not, you need to contact the Public Security Bureau of Shanghai.
Asked by El houssaine from MOROCCO | Feb. 19, 2020 07:22

Reply
problem in visa study
Hello i'm moroccan i study her in ukraine this is my first year and i want to go to china i have all documents but the problem i have the appointment and i want to change it but in website of embassy the appointment don't cancel
Answers (1)
Answered by Nancy from UKRAINE | Feb. 21, 2020 20:29

0

0

Reply
You need to contact the Chinese Embassy in Ukraine to see how to deal with this.
Asked by USIFO, Oluwasegun from UKRAINE | Feb. 17, 2020 04:17

Reply
VISA INQUIRIES
Good afternoon.
My name is USIFO, Oluwasegun. I am a Nigerian, but, currently a student here in Ukraine. My fiancee is also studying in Hong Kong (Hong Kong Baptist University). We planning a visit this summer, for me to come over during the summer, since its been almost two years we have seen.

I would like to know how to apply from here, and which supporting documents are required? Thank you for your time and attention.

Answers (3)
Answered by William from UKRAINE | Feb. 18, 2020 00:44

0

0

Reply
You can apply for a Hong Kong visa through the Chinese embassy in Ukraine or directly send the application to HK Immigration Department by post. The required documents include your passport, photo, application form, transportation and accommodation arrangement proof, and a proof of your financial status.
Answered by USIFO, Oluwasegun from HONG KONG | Feb. 24, 2020 05:27

0

0

Reply
Thank you for this piece of information. But, kindly permit me to ask further.

1. The transportation requirement, is it my travel tickets or what?
2. The accommodation requirement, is it an invitation letter from who am going to meet? Because, am going to see my fiancee, she is presently on HKPFS scholarship scheme for Ph.D program.
3. Lastly, if am to send it to HK Immigration directly, how do i go about it? Address please.
Answered by William | Feb. 26, 2020 17:45

0

0

Reply
1. The transportation requirement is your travel tickers.
2. The accommodation requirement should your hotel bookings if you will lodge in a hotel. If you will stay in your friend's apartment, it should be an invitation letter from your friend.
3. You can send a post to the HK Immigration Department.
By post directly or through the local sponsor in the HKSAR to:
Address:
Receipt and Despatch Sub-unit
Hong Kong Immigration Department
2/F, Immigration Tower
7 Gloucester Road
Wan Chai, Hong Kong