China Embassy in Ukraine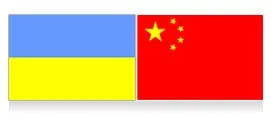 Ambassador: Mr. Du Wei
Address: No. 32, Grushevskogo Str., Kyiv 01901, Ukraine
Tel: +38-044-2533492
Fax: +38-044-2537371
Email: chinaemb_ua@mfa.gov.cn

Consular Office
Tel: +38-044-2800655
Fax: +38-044-2537371
Office Hours: 09:00-11:30 on Monday, Wednesday, and Friday (except holidays)

Sections of Chinese Embassy in Ukraine
Protocol Office
Tel: +38-044-2534688
Fax: +38-044-2538131
Press Office
Tel: +38-044-2531424
Fax: +38-044-2538131
Consular Office
Tel: +38-044-2800655
Fax: +38-044-2540086
Administrative Office
Tel: +38-044-2533492
Fax: +38-044-2537371
Political Office
Tel: +38-044-2534688
Defense Attaché Office
Tel: +38-044-2531243
Fax: +38-044-2531243
Cultural Office
Tel: +38-044-2597689
Fax: +38-044-2349491
Educational Office
Tel: +38-044-2853185
Fax: +38-044-2853185
Science & Technology Office
Tel: +38-044-2531618
Fax: +38-044-2530433
Economic & Commercial Counselor's Office
Add: Lane Zemlyansky 11, Kiev Ukraine, 01901
Tel: +38-044-2847710
Fax: +38-044-2848040
Email: ua@mofcom.gov.cn
Consulate-General of China in Odessa
Consul General: Mr. Cao Yunlong
Address: Lane Nakhimova 2, Odessa, 65014
Tel: +38-048-7871898
Fax: +38-048-7373031, 7117534
Consular Districts: Nikolayev, Kherson, Odessa, Kirovograd, Zaporozhye, Donetsk, and Sevastopol
Fee
Regular Fee per Person (UAH)
| Types | Ukraine Citizens | Citizens of Other Countries |
| --- | --- | --- |
| Single-Entry | 1300 | 600 |
| Double-Entry | 2000 | 900 |
| Multi-Entry with 6-month Validity | 2400 | 1200 |
| Multi-Entry with 12-month Validity | 3000 | 1800 |
| Hong Kong Visa/Entry Permit | 270 | -- |
Note: Starting from 3 November 2010, nationals of Ukraine won't need one to visit Hong Kong for a stay not exceeding 14 days.
Expedited Service Fee per Person
| | |
| --- | --- |
| Express Service (picking up 5 days after application) | 450 |
| Rush Service (picking up 3 days after application) | 600 |

Please contact Embassy of Ukraine in PRC if Ukrainians are in problems there.



Related China Embassies in Europe: London, Great Britain, Tirana, Albania, Andorra
---

Selected Questions and Answers:

Asked by Mr. Mr. Roman(Ukraine)
ello! I'm Ukrainian citizen but now I'm in Malaysia. Can I take Chinese visa in airport after my arriving? Thank you.

Answered by Ms. Ruby
Hi! Mr. Roman, i'm afraid you can't get a Chinese visa in airport after arrival. The visa-upon-arrival only issued to aliens who need come to China under emergencies
---

Asked by Mr. Alesia(Ukraine)
Nihao! I'm ikrainian. Planning to visit my friend in China (citizen of PRC). Please, tell me what documents do I need. I will stay in friend's appartment.
Thank you.



Answered by Mr. Jerry
You need to prepare the following documents to apply for a Chinese touriat visa:
1. You passport woth at least 6 month validity lefe and 2 blank pages.
2. a fulfilled visa application form attached with a passport-sixed photo.
3. Invitation letter from your Chinese friend enclosed with his/her valid address, contacts and copy of his/her Chinese ID card.
4 round-way air ticket.
- Last updated on Apr. 11, 2023 by Brenda Lian -
Questions & Answers on China Embassy in Ukraine
Asked by Rizvan from UKRAINE | Apr. 08, 2023 23:12

Reply
M type visa
Hi. Can you tell me now can apply for chines M visa in Ukraine ,? As now due to war embassy is working or not and issuing visa. Pleas. Let me know.
Answers (1)
Answered by Olivia | Apr. 11, 2023 18:33

0

0

Reply
The consular office of the embassy is open and accepts visa applications. Before going, you need to make an appointment.
Asked by Mark from ENGLAND | Jul. 16, 2021 19:51

Reply
S1 Visa for China
Hello,
I'm currently in China on a residence permit/work permit and I'm tying to assist my wife (who is Ukrainian) to apply for an S1 visa to come and join me in Beijing. Email addresses above bounce back as "FAILED" and no one ever answers the phone at the embassy. Any advice how to proceed?

Thank You
Answers (1)
Answered by Ross | Jul. 25, 2021 23:03

0

0

Reply
Sorry, due to the COVID situation now, I'm afraid your wife cannot apply for the S1 visa at the moment.
Asked by Oksana from UKRAINE | Jul. 16, 2021 10:54

Reply
Is there any hope the Chinese consulate will start processing visas this year?
Answers (1)
Answered by Emily | Jul. 18, 2021 21:00

0

0

Reply
Sorry, but I don't think so.
Asked by Leon from MOROCCO | Dec. 26, 2020 23:48

Reply
Studying in china
Hello, i am a citizen of morocco resident in ukraine, i have an admission from a chinese university and i want to apply for the visa when the embassy will be opened, i need to know the requied document in my case!
Thank you
Answers (2)
Answered by Kate | Dec. 31, 2020 00:08

0

0

Reply
You will need to submit your passport, residence permit in Ukraine, application form, recent passport style photo, admission notice, and the JW201 or 202 form.
Answered by Leon | Dec. 31, 2020 01:30

0

0

Reply
No need for bank statement?
Asked by Tanya from UKRAINE | Dec. 21, 2020 00:00

Reply
Working Chinese visa
Can I apply a working Chinese visa Z in Ukraine? How long it will take? is it possible to fly from Ukraine to China with this type of visa during pandemic time
Answers (1)
Answered by Leona | Dec. 24, 2020 23:17

0

0

Reply
Dear, currently I'm afraid you cannot get a Chinese work visa in UKraine, not to mention entering China during the pandemic time.