China Embassy in Ukraine

Visa Application Form of PRC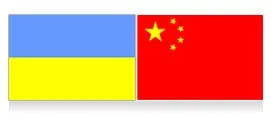 Ambassador: Mr. Zhang Xiyun
Address: No. 32, Grushevskogo Str., Kyiv 01901, Ukraine
Tel: +38-044-2533154, 2531049
Fax: +38-044-2537371, 2540086
Email: chinaembassy@kiev.relc.com
cschinaembassy@kiev.relc.com
Consular Office
Tel: +38-044-2540086, 80503128007 (Mobile Phone)
Fax: +38-044-2537371
Office Hours: 09:00-11:30 on Monday, Wednesday, and Friday (except holidays)
Sections of Chinese Embassy in Ukraine
Protocol Office
Tel: +38-044-2534688
Fax: +38-044-2538131
Press Office
Tel: +38-044-2531424
Fax: +38-044-2538131
Consular Office
Tel: +38-044-2540086, 80503128007 (Mobile Phone)
Fax: +38-044-2540086
Administrative Office
Tel: +38-044-2533492
Fax: +38-044-2537371
Political Office
Tel: +38-044-2538131
Defense Attaché Office
Tel: +38-044-2531243
Fax: +38-044-2531243
Cultural Office
Tel: +38-044-2349491
Fax: +38-044-2349491
Educational Office
Tel: +38-044-2807642
Fax: +38-044-2807642
Science & Technology Office
Tel: +38-044-2530433
Fax: +38-044-2530433
Economic & Commercial Counselor's Office
Add: Lane Zemlyansky 11, Kiev Ukraine, 01901
Tel: +38-044-2847710
Fax: +38-044-2848040
Email: ua@mofcom.gov.cn
Consulate-General of China in Odessa
Consul General: Mr. Cao Yunlong
Address: Lane Nakhimova 2, Odessa, 65014
Tel: +38-048-7871898
Fax: +38-048-7373031, 7117534
Consular Districts: Nikolayev, Kherson, Odessa, Kirovograd, Zaporozhye, Donetsk, and Sevastopol
Fee
Regular Fee per Person (UAH)
| Types | Ukraine Citizens | Citizens of Other Countries |
| --- | --- | --- |
| Single-Entry | 1300 | 600 |
| Double-Entry | 2000 | 900 |
| Multi-Entry with 6-month Validity | 2400 | 1200 |
| Multi-Entry with 12-month Validity | 3000 | 1800 |
| Hong Kong Visa/Entry Permit | 270 | -- |
Note: Starting from 3 November 2010, nationals of Ukraine won't need one to visit Hong Kong for a stay not exceeding 14 days.
Expedited Service Fee per Person
| | |
| --- | --- |
| Express Service (picking up 5 days after application) | 450 |
| Rush Service (picking up 3 days after application) | 600 |

Please contact Embassy of Ukraine in PRC if Ukrainians are in problems there.



Related China Embassies in Europe: London, Great Britain, Tirana, Albania, Andorra
---
Selected Questions and Answers:

Asked by Mr. Mr. Roman(Ukraine)
ello! I'm Ukrainian citizen but now I'm in Malaysia. Can I take Chinese visa in airport after my arriving? Thank you.

Answered by Ms. Ruby
Hi! Mr. Roman, i'm afraid you can't get a Chinese visa in airport after arrival. The visa-upon-arrival only issued to aliens who need come to China under emergencies
---

Asked by Mr. Alesia(Ukraine)
Nihao! I'm ikrainian. Planning to visit my friend in China (citizen of PRC). Please, tell me what documents do I need. I will stay in friend's appartment.
Thank you.



Answered by Mr. Jerry
You need to prepare the following documents to apply for a Chinese touriat visa:
1. You passport woth at least 6 month validity lefe and 2 blank pages.
2. a fulfilled visa application form attached with a passport-sixed photo.
3. Invitation letter from your Chinese friend enclosed with his/her valid address, contacts and copy of his/her Chinese ID card.
4 round-way air ticket.
- Last modified on Nov. 19, 2018 -
Questions & Answers on China Embassy in Ukraine
Asked by Emeka from NIGERIA | Nov. 17, 2018 12:00

Reply
Nigerian with overstayed resident permit in kyiv
Hello i am a Nigerian student studying in kyiv now. But my residence permit is not valid, but i have an invitation letter from my friend in china, can i proceed with the application?
Answers (1)
Answered by Wilder from RUSSIA | Nov. 19, 2018 18:10

0

0

Reply
If you have valid studying certificate for the application, you can try to apply from Chinese embassy. If you are worried, you can contact the embassy to confirm.
Asked by arvind from UKRAINE | Nov. 10, 2018 11:14

Reply
purpose for visa
Hello sir/madam, i am Indian citizen but now i am living in Ukraine. can i apply to business M to here, and please tell me. what is process and which document requirement, let me know.
Answers (1)
Answered by Easter from FRANCE | Nov. 11, 2018 22:08

0

0

Reply
First, you need to prepare the required documents including passport and its photocopy, the application form, a passport-style photo, residence permit in there, and an invitation letter from the business partner. Next, submit the application to the Chinese embassy to apply for the business M type.
Asked by Olga from ESTONIA/UKRAINE | Sep. 27, 2018 01:23

Reply
Hong Kong and China in October
I am an Estonian citizen and would like to apply for a Chinese tourist visa in the Consulate in Kyiv. I will be flying to Hong Kong and taking a train to China for 5-6 days in October.
What documents do I need to present apart from the valid passport and the application form with picture?

Thank you in advance for your support.

Answers (1)
Answered by Abel from DENMARK | Sep. 27, 2018 20:16

0

0

Reply
You also need to provide a passport-style photo, your residence permit or valid visa in Kyiv, round trip air tickets, and hotel booking record or an invitation letter from your girlfriend and your working certificate or bank statement.
Asked by Alisa from UKRAINE | Jul. 04, 2018 21:09

Reply
Where I can check examples of invitation letter
Where I can see example of invitation letter form for business visa apply.
Answers (1)
Answered by Karan from USA | Jul. 04, 2018 23:12

0

0

Reply
You can find invitation sample at this website, and then download it and fill it out or do some change for your use.