China Embassy in Uzbekistan

Visa Application Form of PRC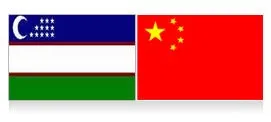 Ambassador: Mr. Sun Lijie
Address: No.79, Akademik Yahyo G'Ulomoy Street, Tashkent 700047, Uzbekistan
Tel: +998-71-2338088
Fax: +998-71-2334735
Email: chinaemb_uz@mfa.gov.cn
Consular Office
Tel: +998-71-2334728 (24-hour auto answer service)
+998-71-2334728, press 9 (manual answer service, available between 09:00-12:00, 15:00-18:00 from Monday to Friday)
Fax: +998-71-2334735
Email: consulate_uzb@mfa.gov.cn
Office Hours:
Application: 09:00-12:00, Monday, Wednesday, and Friday (except holidays)
Collection: 15:30-17:00, Tuesday, Thursday, and Friday (except holidays)
Sections of Chinese Embassy in Uzbekistan
Sections
Information
Reception Office
Tel: +998-71-2338088
Fax: +998-71-2334735
Protocol Office
Tel: +998-71-2331396
Fax: +998-71-2334735
Political Office
Tel: +998-71-2360148
Fax: +998-71-2334735
Administrative Office
Tel: +998-71-2360851
Fax: +998-71-2334735
Defense Attaché Office
Tel: +998-71-2331389
Fax: +998-71-2334735
Economic & Commercial Counselor's Office
Tel: +998-71-2861829
Fax: +998-71-2861867
Email: uz@mofcom.gov.cn
China Visa for Uzbekistan Citizens
Application for Group Visa of China
1. Submit original valid passport.
2. Members of a Tour. One tour has at least five members. And they enter and exit China together.
3. List of members of a tour. The list should be typed in order, and each item on it is consistent with their passports without correction.
4. Members of a tour should be citizens of Uzbekistan, and the citizens of other countries can't take part in a tour.
5. People who apply for a great amount of group visa should come to the embassy before 11:00 a.m. on Monday, Wednesday, and Friday.
Applicants for Individual Visa of China
1. Passport has six months validity left.
2. Invitation letter issued by Chinese authorized organization. Applicants for visiting family should show original Invitation Letter by relatives in China.
3. A filled Visa Application Form of the People's Republic of China with a recent passport style photo attached.
4. Generally speaking, applicants should appear in the Chinese embassy in person.
Notices for Applying for Notarization
The Chinese embassy only accepts the Notarization Application of Chinese Citizens who can apply for the following notarization:
1. Overseas Chinese Certificate
Applicants are required to provide valid passport and residence permit in Uzbekistan.
2. Survival Notarization
Applicants should come to embassy by themselves to present passport and residence permit.
3. Notarization of Marital Status
1) If Chinese citizens come to Uzbekistan for personal affairs and plans to marry there, the Unmarried Notarial Deed issued by Chinese Notary Public Office they hold should be verified by the Ministry of Foreign Affaires of the P.R.C and its embassy in Beijing.
2) For Chinese Students and Chinese nationals in Uzbekistan, if they want to apply for the notarization of unmarried status in order to use after returning China, they should offer their own passport, student identity card and the notarial document of marital status before going abroad.

Please contact Embassy of Uzbekistan in China if Uzbeks are in troubles there.



Related Chinese Embassies in Asia: Vietnam, Yemen, Afghanistan

- Last modified on Feb. 21, 2020 -