Chinese Embassy in Vietnam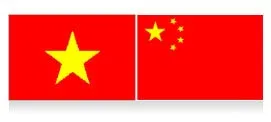 Ambassador: Mr. Xiong Bo
Address: 46 Hoang Dieu Road, Hanoi (P. O. Box 13)
Tel: +84-4-38453736
Fax: +84-4-38232826
Email: chinaemb_vn@mfa.gov.cn
Website: http://vn.chineseembassy.org/eng/

Consular Office
Tel: +84-4-38235569 (auto-voice answering), +84-4-37338790 (manual answering)
Fax: +84-4-37338790
Office Hours: 08:30-11:00 & 14:30-16:00 from Monday to Friday (except holidays)

Sections of Chinese Embassy in Vietnam
Sections
Information
Political Office
Tel: +84-4-37338063
Fax: +84-4-37343700
Administrative Office
Tel: +84-4-38453737
Fax: +84-4-38232826
Cultural Office
Tel: +84-4-37341836
Fax: +84-4-37338064
Commercial Office
Tel: +84-4-37338124
Fax: +84-4-38234286
Defense Attaché Office
Tel: +84-4-387338065
Fax: +84-4-387338065
China Visa Application in Vietnam
Details on
How to Apply for a Chinese Visa
?
Fee (USD)
| Entries | Vietnam Citizens | US Citizens | Canada Citizens | Non-US/Canada/Vietnam Citizens |
| --- | --- | --- | --- | --- |
| Single Entry | 60 | 140 | 80 | 30 |
| Double Entries | 90 | 140 | 80 | 45 |
| Multiple Entries for 6 Months | 12 | 140 | 80 | 60 |
| Multiple Entries for 12 Months | 180 | 140 | 80 | 90 |

Note:
The regular processing time is 4 working days except the visa for Hong Kong and Macau.
1. Express serivce, taking 2 - 3 working days, will be charged for an additional fee of $20 for a visa.
2. Rush service, taking 1 working day, will be charged for an additional fee of $30 for a visa.
.................................................................................................................................................................
Consulate-General of the PRC in Ho Chi Minh City
Consul General: Mr. Wu Jun
Address: 175 Hai Ba Trung Road, District 3, Ho Chi Minh City
Tel: +84-28-38292457
Fax: +84-28-38295009
Email: chinaconsul_hcm_vn@mfa.gov.cn
Consular Office
Tel: 0084-28-38221330
Fax: 0084-28-38296434
Office Hours: 08:30-11:30 from Monday to Friday (except holidays)
Economic and Commercial Counselor's Office in Ho Chi Minh City
Tel: +84-28-38292463/ 38275111/ 38242230
Fax: +84-28-38231142
Email: hochiminh@mofcom.gov.cn
Vietnam Profile
Full Name
: The Socialist Republic of Viet Nam
Capital
: The capital of Vietnam is Hanoi, the second largest city in the country after Ho Chi Minh City.
Language
: Vietnamese is the official language, with English being spoken by the majority of service industry personnel.
Population
: As of 2023, the population of Vietnam is 99.58 million, with the Kinh ethnic group accounting for 86% of the total.
Religion
: Vietnam has not been a particularly religious country in its history. Approximately 73.3% of the population belongs to atheist or folk beliefs, and some others believe in Buddhism or Catholicism.
Geography
: Located in the east part of Indochina Peninsula, Vietnam borders China in the north, Laos and Cambodia in the west, and faces the South China Sea in the east and south.
Best time to visit
: Vietnam has a narrow but long territory from north to south, resulting in distinct differences in climate. The north experiences four distinct seasons, while the south only has a dry season from October to April, and rainy season from May to September. Therefore, November to February is the best time for a visit.
Top destinations for your Vietnam tours
:
1. Halong Bay: most famous coastal attraction in Vietnam, often described as a "natural wander"
2. Da Nang: an important historical city with many cultural relics, seaside resorts and beaches
3. Ho Chi Minh City: a modern metropolis but still maintains its traditional features
4. Hoi An: most famous for its colorful lanterns
5. Nha Trang: a destination with some of the best beaches for a relaxing holiday
Chinese nationals lose their Ordinary Passport for Personal Affaires in Vietnam
1. Please report to the nearby police station as soon as possible.
2. Carry the original and copy of report document to the Chinese embassy or consulate, and submit a written report to narrate your identity, the process of going abroad, your situation and the course of losing passport.
3. Required Documents: Data pages of your lost passport and copy of your valid Vietnamese visa if available; Other related documents that can prove your identity; Four recent passport size color photo with no hat against a white background; A legibly completed Passport/Travel Permit/Seafarer's Passport/Entry Permit Application Form of the PRC; Other documents asked by consul officials.
4. For Chinese citizens staying in Vietnam for a long period (such as study, work or settlement), if they lose their passport, the Chinese embassy reissues a Chinese passport. The fee is 35 U.S. Dollars. For Chinese citizens sojourning there for a short period, if they lose their passport, the Chinese embassy issues a Travel Permit which can only be used for one time when they come back. The fee is 25 U.S. Dollars.
5. After getting a new passport or travel permit, please immediately go to the nearest Exit and Entry Administration Bureau to apply for a new one or residence permit by the note issued by Chinese embassy or consulate general.

Please contact
Embassy of Vietnam in China
if Vietnameses are in troubles there.

Related China Embassies in Asia:
Yemen
,
Afghanistan
,
Armenia
- Last updated on Oct. 20, 2023 by Catherine He -
Questions & Answers on Chinese Embassy in Vietnam
Asked by Eric from FRANCE | Nov. 04, 2023 03:59

Reply
To apply a Chinese visa in Vietnam
Hello
I have travelled since several months between India Malaysia Indonesia. I plan to go to China. Can i apply a Chinese visa from Vietnam as a tourist?
Regards
Eric
Answers (1)
Answered by Helen | Nov. 05, 2023 18:19

0

0

Reply
It is not easy. You may have a try but it is possible to be rejected.
Asked by Arvin from PHILIPPINES | May. 29, 2023 04:43

Reply
Singapore issued Visas but exiting through VN
If I have given a visa (Z) and (S) Visa for my family wife and 2 children in Singapore and we wanted to visit hcmc for vacation, can we exit in HCMC to enter China mainland eventhough the visas were issued in Sigapore?
Answers (1)
Answered by Hailey | May. 29, 2023 23:06

0

0

Reply
Yes, you can. It doesn't matter if entering China from HCMC.
Asked by Grant from VIETNAM | Mar. 26, 2021 02:26

Reply
Notarizing Expat Documents
Hi There, I am a South African living and working in Vietnam.

I have recently been offered a job in Beijing China.

Will the Chinese Embassy in Vietnam be able to Notarize my documents for my employer in China?
Answers (1)
Answered by Vera | Apr. 06, 2021 01:10

0

0

Reply
If your documents were obtained from Vietnam, you can have them authenticated in the Chinese embassy in Vietnam.
Asked by John from USA | Sep. 16, 2020 20:46

Reply
Document Authentication
How do I get Vietnamese documents authenticated at Chinese Embassy in Hanoi for my employer in China?
Answers (1)
Answered by Josey | Sep. 23, 2020 23:00

0

0

Reply
1. Have the document notarized at a notary public in Vietnam.
2. Have the document authenticated by the Ministry of Foreign Affairs of Vietnam.
3. Have the document authenticated by the Chinese embassy.
Asked by Abhinav Singh from INDIA | Sep. 07, 2020 01:21

Reply
Residential Permit
Hello
I am india came Vietnam to 2nd March and got stuck because China lock there boarder from 28 March ,and I am holding a work permit and resident card but my work permit has already over on August 10th,what I need do to renew.
Right now I asked because from 14th September China open flight for Indians to back so can I back directly from Vietnam or do I need go back india first .
Thanks
Answers (4)
Answered by Vivian | Sep. 13, 2020 19:25

0

0

Reply
You can go back to China from Vietnam, but the condition is that you should renew your visa at the Chinese embassy in Vietnam.
Answered by Abhinav Singh | Sep. 13, 2020 20:12

0

0

Reply
How ,by showing my PU letter to Vietnamese China embassy ?
Answered by Vivian | Sep. 13, 2020 20:30

0

0

Reply
Yes, you also need to submit other documents for work visa application.
Answered by Abhinav singh | Sep. 13, 2020 21:11

0

0

Reply
I have already resident permit ,and my all documents is submitted in china company ok I will show other documents here ,is flights started for China from Vietnam ?