China Embassy in Vietnam

Visa Application Form of PRC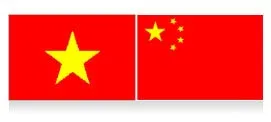 Ambassador: Mr. Hong Xiaoyong
Address: 46 Hoang Dieu Road, Hanoi (P. O. Box 13)
Tel: +84-4-38453736, 903441338
Fax: +84-4-38232826
Email: chinaemb_vn@mfa.gov.cn
Website: http://vn.chineseembassy.org/eng/
Consular Office
Tel: +84-4-38235569 (auto-voice answering), +84-4-37338790 (manual answering)
Fax: +84-4-37338790
Office Hours: 08:30-11:30 from Monday to Friday (except holidays)
Sections of Chinese Embassy in Vietnam
Sections
Information
Political Office
Tel: +84-4-37338063
Fax: +84-4-37343700
Administrative Office
Tel: +84-4-38453737
Fax: +84-4-38232826
Cultural Office
Tel: +84-4-37341836
Fax: +84-4-37338064
Commercial Office
Tel: +84-4-37338124
Fax: +84-4-38234286
Defense Attaché Office
Tel: +84-4-387338065
Fax: +84-4-387338065
China Visa Application in Vietnam
Details on
How to Apply for a Chinese Visa
?
Fee (USD)
| Entries | Vietnam Citizens | US Citizens | Canada Citizens | Non-US/Canada/Vietnam Citizens |
| --- | --- | --- | --- | --- |
| Single Entry | 60 | 140 | 80 | 30 |
| Double Entries | 90 | 140 | 80 | 45 |
| Multiple Entries for 6 Months | 12 | 140 | 80 | 60 |
| Multiple Entries for 12 Months | 180 | 140 | 80 | 90 |

Note:
The regular processing time is 4 working days except the visa for Hong Kong and Macau.
1. Express serivce, taking 2 - 3 working days, will be charged for an additional fee of $20 for a visa.
2. Rush service, taking 1 working day, will be charged for an additional fee of $30 for a visa.
.................................................................................................................................................................
Consulate-General of the PRC in Ho Chi Minh City
Consul General: Mr. Chai Wenrui
Address: 175 Hai Ba Trung Road, District 3, Ho Chi Minh City
Tel: +84-8-38292457
Fax: +84-8-38275845
Email: chinaconsul_hcm_vn@mfa.gov.cn
Consular Office
Tel: 0084-8-38221330
Fax: 0084-8-38296434
Office Hours: 08:30-11:30 from Monday to Friday (except holidays)
Economic and Commercial Counselor's Office in Ho Chi Minh City
Tel: +84-8-38292463
Fax: +84-8-38231142
Email: ptmchn@hcm.vnn.vn
Chinese nationals lose their Ordinary Passport for Personal Affaires in Vietnam
1. Please report to the nearby police station as soon as possible.
2. Carry the original and copy of report document to the Chinese embassy or consulate, and submit a written report to narrate your identity, the process of going abroad, your situation and the course of losing passport.
3. Required Documents: Data pages of your lost passport and copy of your valid Vietnamese visa if available; Other related documents that can prove your identity; Four recent passport size color photo with no hat against a white background; A legibly completed Passport/Travel Permit/Seafarer's Passport/Entry Permit Application Form of the PRC; Other documents asked by consul officials.
4. For Chinese citizens staying in Vietnam for a long period (such as study, work or settlement), if they lose their passport, the Chinese embassy reissues a Chinese passport. The fee is 35 U.S. Dollars. For Chinese citizens sojourning there for a short period, if they lose their passport, the Chinese embassy issues a Travel Permit which can only be used for one time when they come back. The fee is 25 U.S. Dollars.
5. After getting a new passport or travel permit, please immediately go to the nearest Exit and Entry Administration Bureau to apply for a new one or residence permit by the note issued by Chinese embassy or consulate general.

Please contact
Embassy of Vietnam in China
if Vietnameses are in troubles there.

Related China Embassies in Asia:
Yemen
,
Afghanistan
,
Armenia
- Last modified on May. 27, 2020 -
Questions & Answers on China Embassy in Vietnam
Asked by Hung Phi Tran from CANADA | Jun. 24, 2020 00:58

Reply
Chinese residential permit
Hi there, this is Hung from Toronto. I am currently teaching in China and holding a Chinese residential permit. My permit will expire on July 20th 2020.Anybody knows when I can reenter China to renew my permit? I have been stranded in Vietnam since Jan 2020
Answers (1)
Answered by Charlie from USA | Jun. 29, 2020 00:10

0

0

Reply
You can reenter China when the ban is lifted, but I think your residence permit may expire at that time.
Asked by Abbe Lane Imperial from PHILIPPINES | Jun. 17, 2020 18:14

Reply
Entry Requirements for Chinese Nationals Traveling from Vietnam to China
Hello, can you please advise if travel from Vietnam to China is allowed for Chinese nationals planning to go home. Are there any entry requirements? Thank you
Answers (1)
Answered by Amy from USA | Jun. 21, 2020 20:40

0

0

Reply
Yes, it is allowed, but you need to have a 14-day self-paying quarantine upon arrival and go through the virus test.
Asked by Linh from VIETNAM | Jun. 10, 2020 22:57

Reply
Visa requirement
Hello, I am Vietnamese. I am having a meeting in Beijing on July 15, 2020. Can I apply a visa to China at this time?
Answers (1)
Answered by Janet from USA | Jun. 14, 2020 20:34

0

0

Reply
Linh, currently I'm afraid you can't apply for a China visa.
Asked by Marcin from CANADA | May. 24, 2020 22:50

Reply
X visa application question
I am currently in China on an M visa. I cannot leave china at this moment because there are no flights. Is it possible to send my passport along with the school's paperwork to Vietnam and have an agent to apply for the X visa? and then have them send it back to China where I'm staying?

I was offered this option but I don't know if it is legitimate.

Thanks :)
Answers (1)
Answered by Larry from USA | May. 27, 2020 19:32

0

0

Reply
Marcin, you have got the right understanding. It is not legitimate to do so. You are advised to convert your M visa to X visa at the local exit and entry administration within China.