Why Choose Us?
No Shopping Stops
No Hidden Charges
Lowest Price Guarantee
Expert Guide & Driver
Well-located Hotels
A La Carte Meals
Chinese Family Visit
Free Cooking Class
24/7 Customer Service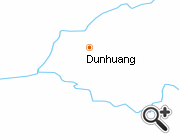 DH01: 3 Days Silk Road Dunhuang Trip
From
$419
per person
Free Inquiry


Day 1
Arrival in Dunhuang
Camel-riding along the Echoing-Sand Dune
Photo by our client Ms. Jolene Cheng
Upon your arrival, our guide will meet you outside the arrival hall at the airport and then transfer you to the hotel. After resting for a while, your 3 days Dunhuang tour starts from the
Echoing-sand Dune
, which is formed by the pileup of drifting sand. It was named so because the sand dunes utter tremendous sound if there is a gale and murmur while people slide down from the top. Here, you could experience a short but exciting camel-ride along the Echoing-Sand Dune to reach the
Crescent Lake
. The Crescent Lake is a crystal clear lake in the shape of the crescent moon. Although encircled by the Echoing-Sand Dune and frequently attacked by squall and furious sand storms, the lake water keeps limpid and sweet for hundreds of thousands of years.
Meals: No meals, advice freely available
Accommodation:
Building No. 8 of Dunhuang Hotel




Great Wall of Han Dynasty
Your first stop today is
Yumenguan Pass
, a part of the Great Wall of China. It is said that the jade from the western regions was brought into the central plains through this pass, hence the name Yumenguan Pass (Jade Pass). In ancient times, it also functioned as the military strategic pass and significant passage of the ancient Silk Road. Then, continue the private tour to the
Great Wall of the Han Dynasty
(206 BC - 220). Different from other sections of the Wall built of bricks and stones, this section was built of rammed earth, sanded reeds and the juniper tamarisks. As time passes by, the wall has been heavily destroyed both by the nature and human beings, but still you could get some insights of the original appearance of the wall here. After that, the tour will extend to Yadan National Geology Park, a physiognomy landscape formed by aeolian erosion. Entering the park, you could find various nature-made sculptures in different postures and manners.
Meals: Western buffet breakfast, Lunch
Day 3
Departure from Dunhuang
Mogao Grottoes
Today's private tour will cover
Mogao Grottoes
and
Dunhuang Museum
. As one of China's four most famous grottoes, Mogao Grottoes is also the largest and best-preserved Buddhism art treasure house. It is especially famous for a great number of delicate murals and statues. All together it has 492 caves housing over 2,000 statues and more than 50,000 square yards of murals. In the following Dunhuang Museum, you will see as many as 4,000 pieces of cultural relics. There are documents discovered in the No.17 cave of Mogao Grottoes, the historical relics unearthed from tombs as well as silk, brocade, tulle and voile, all of which provide materials and reference to the ancient Silk Road.
Your Dunhuang 3-day tour itinerary comes to an end, and our guide will transfer you to the airport and see you off today. Wish you a pleasant trip back home!
Meals: Western buffet breakfast, Lunch
Tour Prices
| 2-3 travelers | 4-5 travelers | 6-9 travelers |
| --- | --- | --- |
| $629 | $479 | $419 |
Prices are per person in US Dollars based on double occupancy.
Any parts of the itinerary e.g. tour length, activities & hotels can be tailored to your individual interests.
Itineraries you may also like: