GZ07: One Day Foshan Trip from Guangzhou
Ancestors' Temple - Liang's Garden - Ancient Nanfeng Kiln
Free Cancellation

24-hour Before

In the morning, you will meet our experienced guide at your hotel in downtown Guangzhou. Then a comfortable car ride will bring you to Foshan City in around one hour, which is well-known to the world as the hometown of Bruce Lee. This one-day Foshan tour from Guangzhou will reveal the historical and cultural charm of the city in front of you.
We will first explore the Ancestors' Temple, which is built in the Northern Song Dynasty (960 - 1127) for people to worship the North Emperor - the God of Taoist culture. Now you can also see exhibition halls of two masters of Chinese Kung Fu, Huang Feihong and Ye Wen, and feel the profound culture of martial arts there. After that, we will continue our journey to the Liang's Garden once owned by a cultural family during the Qing Dynasty (1644 - 1911). Then conclude this Foshan tour package with the Ancient Nanfeng Kiln, praised as the living fossil of Foshan pottery art.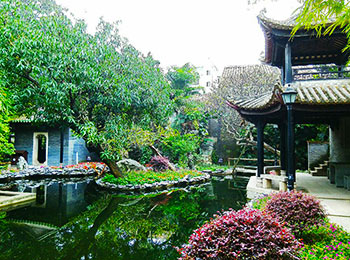 Liang's Garden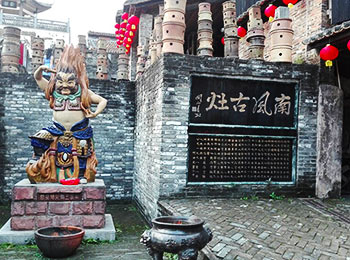 Ancient Nanfeng Kiln
After finishing this 1-day private Foshan tour, you will be transferred back to your hotel in Guangzhou.
Meals: Lunch
Ancestors' Temple
Today, this Taoist temple is more like a folk museum of Foshan. Not only can you appreciate religious buildings decorated with fine wooden and brick carvings, many folk activities, such as lion dance, Yue Opera, and New Year's blessing ceremony, are held there as well. Additionally, the strong cultural atmosphere of Chinese martial arts is another highlight of the Ancestors' Temple. Here you can get to know life stories of two renowned Kung Fu masters - Huang Feihong and Ye Wen by viewing pictures, letters and other precious documents exhibited inside. If coming at a right timing, we can even enjoy the Chinese Kung Fu show in the temple.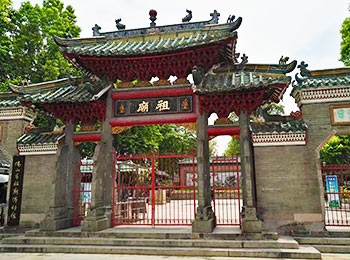 Ancestors' Temple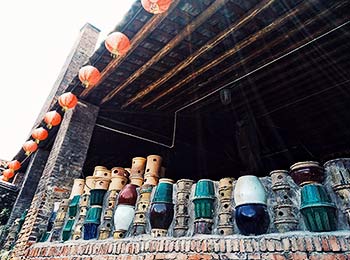 Ancient Nanfeng Kiln
Liang's Garden
As one of the four famous gardens in Guangdong Province, Liang's Garden is small in size but with halls, pavilions, ponds, and bridges cleverly seated inside. The shimmering lakes and reflections of the surrounding buildings and rockeries present beautiful scenes from every angle.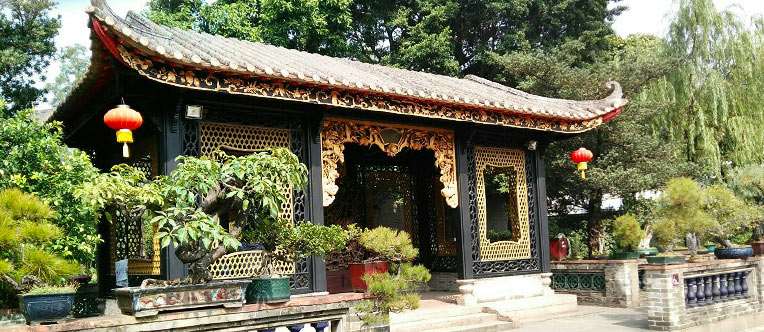 Exquisite buildings in the Liang's Garden
Ancient Nanfeng Kiln
The history of Foshan in making potteries can be traced back to the Tang Dynasty (618 - 907) and it bloomed during the Ming and Qing dynasties (1368 - 1911). The Nanfeng Kiln is where the pottery culture of Foshan originated. Before entry, a 6-storey high ceramic mural will astonish you. With the company of our guide, you will stop by a pottery museum to explore the profound pottery history of China and view various pottery products while wandering along flagstone-paved streets. Most notably, a dragon kiln built during 1506 - 1521 is completely remained today and has been in use until now.
Prices (US$ Per Person)
1 person

$296

2 persons

$181

3 persons

$146

4 persons

$138

5 persons

$138

6 persons

$95

7 persons

$95

8 persons

$95

9 persons

$95

10+

$69

Price Includes
Private English-speaking guide
Private driver & air-conditioned vehicle
Chinese lunch
Entrance fees to tourist sites
Price Excludes
Hotel accommodation with breakfasts
Tips or gratuities for guide and driver
Itineraries you may also like:
The above routes do not meet your requirements? Please click
Tailor My Trip