Guangzhou Tours -

100% No Shopping Stops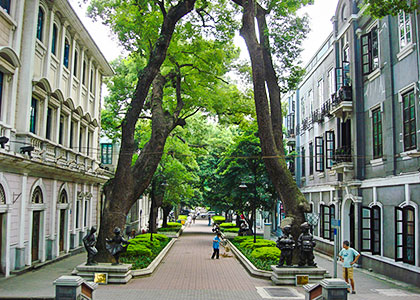 Guangzhou is a city with the glory of traditional revolution in the modern history of China. It is also a prosperous metropolis. Join our private Guangzhou tour, you will be deeply impressed by the city's vigor and bloom through meandering through the Yuexiu Park, Shamian Island and Huacheng Square. And you will also get amazing historical knowledge by visiting the Temple of chen Family, Museum of Nanyue King's Mausoleum and Temple of Six Banyan Trees.
Being one of the three most important cities of China, Guangzhou is always the economic, political and cultural center of the southern region. This private day tour itinerary will take you to the most famous sites including the Dr. Sun Yat-sen Memorial Hall, temple of Six Banyan Trees, Temple of Family Chen, Huacheng Square and show you the history and present of this charming city.
You will spend two days in Guangzhou to see some of the landmarks, such as Yuexiu Park, Shamian Island, and Canton Tower, and then take a high speed train to Guilin. While traveling in Guilin, you can not only see the city's landmarks and take a cruise down the picturesque Li River to appreciate the rolling hills and clear water, but also view the idyllic landscape in Yangshuo.
This night cruise trip will offer you wonderful night scenes on the dazzling Pearl River. Along the way, you can catch sight of a lot of riverside high-rise buildings lit by bright shining neon lamps in various colors, such as the magnificent Canton Tower, the grand Southern Mansion, and many exotic buildings on Shamian Island.
Follow this itinerary to set out for your side trip to Foshan. During the journey, you can experience folk customs as well as local religious and Kung Fu cultures at the Ancestors' Temple, meander around the exquisite Liang's Garden, and explore the profound pottery-making history of Foshan at the Ancient Nanfeng Kiln.
Independent Travelers