Free Inquiry
Lowest Price
No Shopping Stops
Expert Guide & Driver
Downtown Hotels
A La Carte Meals
Chinese Family Visit
Free Cooking Class
No Hidden Charges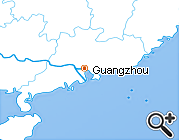 Guangzhou City Tours
GZ01:
3 Days Private Guangzhou Tours
From
$169
per person
Free Inquiry


Full Itinerary
Price Details
Day01
Arrival in Guangzhou
Our TCG guide will hold a welcome sign meeting you at Guangzhou Airport or the railway station and then transfer you to the hotel for a two-night stay on bed and breakfast basis. For the remainder of the day, you may have a good rest at the hotel or explore the city on your own.

Meals: No meals, advice freely available
Five Ram Statue
Today's private day tour starts from the
Sun Yat-sen Memorial Hall
. Constructed between 1929 and 1931, it was built in memory of Dr. Sun Yat-sen, the great Chinese revolutionist. Nowadays, many important public meetings and activities are held here, such as the anniversary celebration of Sun Yat-sen, Guangzhou International group wedding ceremony and the performances celebrating the 100th anniversary of the birth of Chairman Mao. You will then visit the Five-Ram Sculpture in
Yuexiu Park
. Carved from 130 pieces of granite, the Five-Ram Sculpture has become one of the symbolic sites of the City. Besides the statue, Yuexiu Park is also famous for numerous historical sites, such as Zhenhai Tower, better known among the locals as the Five-Storey Tower and one of the landmarks of Guangzhou city, Sifang Emplacement, ancient City Wall, and Foshan Arch. As a large complex garden, there are also beautiful lakes, hill, gardens, as well as a stadium which can hold over 30,000 spectators.
Your visit will also cover the Temple of the Six Banyan Trees, Qingping Market and Shamian Island. The
Temple of the Six Banyan Trees
is one of the most noted temples in the City and is famous for the Flowery Pagoda (Hua Pagoda). When visiting Qingping Market, you will see a vast collection of Chinese medicine, agricultural and sideline products. Located in the west of the City,
Shamian Island
has a different atmosphere and tempo of life compared to other places in Guangzhou. There are about 150 buildings of European styles. Like most small towns in Europe, you can find restaurants, cafes and bars along the roads. It is regarded as the most exotic place in Guangzhou.
Meals: Western buffet breakfast, Lunch
Day03
Departure from Guangzhou
We will see you off at the airport for your return flight. We hope our service gives you a pleasant private tour and wish you a nice trip home!

Meals: Western buffet breakfast
Grade
Luxury
Standard

Group Size

Month

2-3 travelers
4-5 travelers
6-9 travelers
2-3 travelers
4-5 travelers
6-9 travelers
Year Round

$399

$389

$309

$259

$239

$169
Itineraries you may also like:
The above routes do not meet your requirements? Please click
Tailor My Trip