PY04: One Day Private Pingyao Side Trip
Wang Family's Compound - Zhangbi Ancient Fortress - Shuanglin Temple
Free Cancellation

24-hour Before

Our guide will pick you up at the lobby of your hotel at around 09:00 in the morning. You will be escorted to the well-known Wang Family's Compound in around 1.5 hours' ride. It is a large and magnificent architectural complex originally built around 250 years ago. Lunch is on your own arrangement, and you can seek advice from our guide.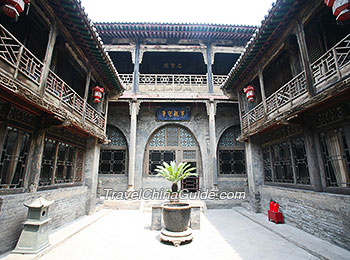 One courtyard in the Wang Family's Compound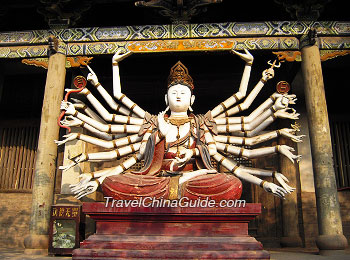 Shuanglin Temple
In the afternoon, the tour continues to Zhangbi Ancient Fortress where you will go through the maze-like underground tunnels. After that, we will drive you back. On the way, you will pay a visit to Shuanglin Temple, which is different from many other temples for it still maintains its very old character. Your private Pingyao tour ends as we drive you back to your hotel or see you off at Pingyao Railway Station.
Meals: No meals, advice freely available
Wang Family's Compound
Located in Lingshi County in Shanxi Province, the Wang Family's Compound is 35 kilometers (22 miles) away from Pingyao Ancient City. This luxurious residence was originally built during 1762-1811 by the descendants of the Wang Family. What makes this compound so impressive are the sheer size and gorgeous ornamental structures. It is like a mini walled city with more than 200 courtyards, each of them has its own distinctive features. The intricately carved wood doors, window casings, stairways, stone carvings, etc. could be found everywhere in the courtyards.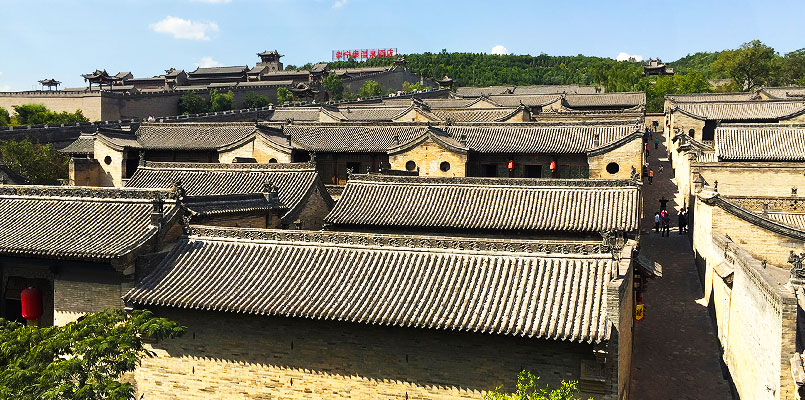 Wang Family's Compound has features of clear layout and magnificent architecture style.
Zhangbi Ancient Fortress
Different from the compounds and ancient city, Zhangbi Ancient Fortress is an exception of Shanxi merchants' culture. To resist the invasion of enemies, Chinese ancestors made full use of its geographic advantages and built a 10,000-meter long underground military tunnels with three floors in the village. Zhangbi Ancient Fortress is a complex of historical relics, tombs, residences and tunnels, in which the labyrinth-like underground tunnels are the most interesting.
Shuanglin Temple
Shuanglin Temple is a peaceful, quiet and beautiful old temple. It is one of the three treasures of Pingyao, having been included in the World Heritage List by UNESCO in 1997. Praised as the 'ancient painted sculptures museum', this temple houses as many as 2056 colorful sculptures of Chinese Buddhism reflecting the exquisite skills of the artisans of the Song, Yuan, Ming and Qing Dynasties. The sculpture of One-thousand Hand Kwan-yin is definitely the most mesmerizing.
Prices (US$ Per Person)
1 person

$281

2 persons

$173

3 persons

$141

4 persons

$129

5 persons

$115

6 persons

$104

7 persons

$97

8 persons

$97

9 persons

$96

10+

$80

Price Includes
Private English-speaking guide
Private driver & air-conditioned vehicle
Entrance fees to tourist sites
Price Excludes
Hotel accommodation with breakfasts
Lunches and Dinners
Tips or gratuities for guide and driver
The above routes do not meet your requirements? Please click
Tailor My Trip