Pingyao Tours -

100% No Shopping Stops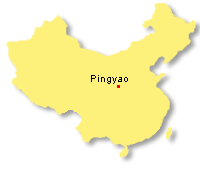 Listed as a World Heritage site, Pingyao dates from the Ming and Qing Dynasties and is one of China's finest old cities. These tour packages will ensure that you savor this historic place with its ancient city wall and unique Ming architecture to the full. The private Pingyao tours include travel to Ming - Qing Street, Chenghuang Temple, Ri Sheng Chang Financial House, the Wang Family's compound, the Qiao Family's Compound, Shuanglin Monastery, etc.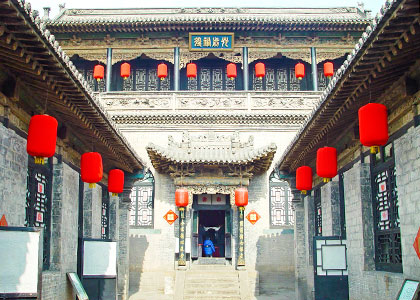 As the first banking centre, Pingyao is now the best wholly preserved old Chinese town with features of Ming and Qing dynasties. The imposing City Wall has well protected the city for centuries, thus the inner city streets, stores and courtyards remain as in a time capsule. Apart from the above spots, a private side trip to the Wang's Family compound should not be missed as it is the essence of Chinese folk culture.
This 3 days' private Pingyao tour will lead you to have a deep exploration in the historic and cultural Ancient City of Pingyao by visiting the Ancient Ming-Qing Street, Ancient Government Office, Security Guard Company, Rishengchang Exchange Shop as well as Pingyao City Wall. The Wang's Compound will impress you for its grand scale and magnificent buildings. Besides, admiring gorgeous chromatic sculptures at Shuanglin Temple will add more value to your trip.
This 4-day tour to Pingyao & Datong will take you to deeply immerse in the cultural atmosphere of Pingyao Ancient City. A visit to the Shuanglin Temple and Qiao Family Compound can be a highlight of this itinerary. Besides, the Hanging Monastery, Yungang Grottoes as well as Huayan Monastery in Datong will leave you a wonderful memory.
This private one day tour is a great choice for travelers who want to have a side trip outside of Pingyao Ancient City. You will spend around eight hours with your friendly private tour guide to learn the history of old architectures and Buddhist artistic sculptures by exploring the old Shuanglin Temple as well as impressive Wang Family's Compound and Zhangbi Ancient Fortress.