Yichang Travel Tips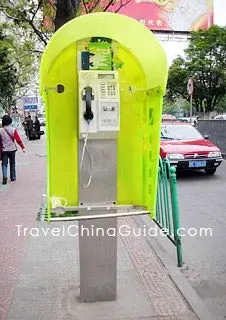 Public Telephone Booth

Yichang Fast Facts
Area: 21,000 square kilometers (8,108 square miles)
Population: 4,150,000
Area Code: 0717
Zip Code: 443000

Emergency Numbers:
Fire: 119
Police: 110
Ambulance: 120
Traffic: 122

Useful Numbers:
Telephone Number Inquiry: 114
Weather Forecast: 12121
Food Complaints (of Yichang Consumers' Association): 12315
Tourist Complaints: 6253315
Tourist Inquiry for the Three Gorges: 6300456

Banks: Bank of China provides foreign exchange service.
Main branch of Bank of China:
Changjiang Office: No.65, 1st Xiling Road, Xiling District
Inquiry Number: 0717-6754278

Post office: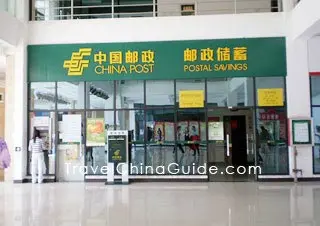 China Post
Gezhouba Branch
Address: No.2, Jiaohu Er Road
Yuyang Road Branch
Address: No.39, Yuyang Road

Hospitals:
Yichang Central Hospital
Address: No.127, Yiling Road
The First Hospital of Yichang
Address: No.4, Huti Street

Telephone:
Cell phones should receive good service in the downtown area of Yichang. Many telephone booths are located along main streets as well, where visitors can place calls with IC Cards.

Internet Café's:
Internet café's are located on almost every street of the city. The fee is around CNY2 per hour. There are also many internet café's near Computer City on Xinghuo Road and Sanxia University.



Nightlife
The folk culture and art of the Tujia people is a high point of Yichang's tourism. The unique Changyang dancing show, adapted from the local funeral dances, is always enjoyed by visitors. It combines entertainment and body-building and has gained a high reputation throughout the country. Now, visitors can enjoy these traditional performances in selected tourist locations. A witchcraft show is put on in Sanxia Ancient Military Camp, while the Baren dancing show and Tujia trappings show can be seen in Sun and Moon Village.
Another aspect of Yichang is its bustling and colorful daily life. After dark, the nightlife here begins. Like most cities in China, at the end of the working day people jostle with each other in bars, discos, KTV (karaoke) and other places of entertainment. Jiefang Road and Ermalu are two popular areas for dining and social activities. Listed below are some recommended entertainment venues and cafés in Yichang.

KTV (karaoke)
Diamond Times KTV
Address: Corner Yangjiang Road and Ermalu Road
Club Deluxe KTV
Address: Zhenzhu Road

Bars & Pubs
Tango Nightclub
Address: Yunji Road, across the road from the Jiefang Cinema
Hongfan Club (nightclub style bar)
Address: Yunji Road near the overpass on Yunji Road and Jiefang Road
Club 66 (nightclub new concept bar)
Address: Jiefang Road near Times Square
Dragon Bar (modern bar)
Address: Ermalu Road, opposite Diamond Times KTV
Happy Hometown Bar
Address: Jiefang Road near overpass

Cafés
David Café
Address: Ermalu Road
Beaner Coffee
Address: Yunji Road, opposite Tango Nightclub
Highpoint Coffee
Address: Jiefang Road, in the new Times Square pedestrian mall
Old Street Coffee
Address: Ermalu Road

Others
Jiefang Cinema is a luxurious digital cinema with top-quality sound and visual effects.
Address: Jiefang Road
Bus Route: 2, 3, 4, 7, 12, 18, 20 (get off at Jiefang Road Stop)
Yichang Sports Center is the main site for large scale sporting activities in that city.
Address: Ti Yu Chang Road
Bus Route: 11, 18 (get off at Jiefang Road)
- Last modified on Mar. 22, 2019 -
Questions & Answers on Yichang Travel Tips
Asked by Mr.Ralf | Jan. 22, 2010 03:14

Reply
Can you tell me more about the Dragon Bar?
Answers (1)
Answered by Mr.Wayne from USA | Jan. 31, 2011 13:01

0

0

Reply
Hello. What type of work do you do? I have a very good friend that lives in Yichang. I would love to work there a year and be near her.