China Embassy in Bahamas

Visa Application Form of PRC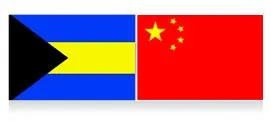 Ambassador: Mr. Yuan Guisen
Address: Shirley Street East, PO Box SS-6389, Nassau, N.P., The Bahamas
Office Hours: 09:00-12:00, 13:30-17:00, Monday-Friday (except holidays)
Tel: +1-242-3931415
Fax: +1-242-3930733
Email: chinaemb_bs@mfa.gov.cn
Consular Office
Tel: +1-242-3931960 Ext. 202
Email: consulate_bhs@mfa.gov.cn
Office Hours: 09:30-12:00, Tuesday & Friday (except holidays)
Offices of Chinese Embassy in Bahamas
Sections
Information
Political Office
Tel: +1-242-3931415
Fax: +1-242-3930733
Administrative Office
Tel: +1-242-3931650
Economic and Commercial Counselor's Office
Wang Quanhuo
Tel: +1-242-3931960/3931029 Ext. 104
Fax: +1-242-3930733
Email: bf@mofcom.gov.cn
Zhang Weifeng
Tel: +1-242-3931960/3931029 Ext. 105
Fax: +1-242-3930733
Email: zhangweifeng@mofcom.gov.cn

Area: Bahamas has a land area of 13,939 square kilometers. The total area including water area is 259,000 square kilometers

Chief of State: Queen Elizabeth II. She appoints governor as her representative who is nominated by Bahamas' prime minister. Now the present governor is Dame Ivy Dumont (female). The Prime Minister Perry Christie came into power in May, 2002.

People: It has a total population of 312,000 in the year of 2002. Almost 85 percent of people are the black, 12 percent are the white, and the rest are descendants of Asia and Spain. The fertility rate in 2002 was 2.3 percents.

Relations with China: On May 23, 1997, Bahamas and China officially establish diplomatic relations. In August, 2004, Perry Christie made a state visit to China.

Please contact Embassy of Bahamas in China if Bahamians have problems there.



Related China Embassies in North America: Barbados, Canada, Costa Rica
---
Selected Questions and Answers:

Asked by Ms. Gong
Hello, I am Chinese citizen but my passport expires 15 June 2010. I renewed it 5 years ago. Can I renew it again here? What are the requirements needed for renewal or replacement of Chinese passport? thanks!

Answered by Mr. Mac
You can apply for a new Chinese passport at the Embassy in Bahamas again, please fill Application Form of PRC, two recent passport style color photos (2 inches X 2 inches), your original passport and its copy, your residence permit there and its copy.
---

Asked by Mr. Andrew
Dear Sir, and I have multiply Chinese (F), do I need visa to Macau? Because many people cant give the correct answer



Answered by Ms. June
Mr. Andrew, you need a visa to Macau because Bahamas is not on the list of Countries/Territories whose passport holders enjoying free Access to the Macau SAR. However, you can gain it on-arrival at the Macau International Airport.
- Last modified on Sep. 25, 2019 -
Questions & Answers on China Embassy in Bahamas
Asked by Santana Rigby from TURKS AND CAICOS | Sep. 24, 2019 11:53

Reply
Turks and Caicos applicant
I have a Turks and Caicos Passport. Can I apply for a visa in the Bahamas or would I have to go through the England.
Answers (1)
Answered by Monica from USA | Sep. 25, 2019 20:23

0

0

Reply
You can apply for it in the China embassy in Bahamas.
Asked by Surbrena Pedican from BAHAMAS | Jun. 03, 2019 12:31

Reply
I have a Bahamian passport and want to vacation in China this November 2019. Do I need a visa?
Answers (1)
Answered by Daniel from UNITED KINGDOM | Jun. 04, 2019 00:08

0

0

Reply
Hi, as I know, you can enjoy visa exemption with a stay of less than 30 days in China.
Asked by Bradie from BAHAMAS | Jun. 01, 2019 04:19

Reply
Visa to China
I have dual citizenship: US & Bahamas. I am traveling to China as a visitor. Do I need a visa? Thank you
Answers (1)
Answered by Ryan from USA | Jun. 02, 2019 23:57

0

0

Reply
Bradie, you need a visa to visit China.
Asked by Chinky delosreyes from BAHAMAS | May. 22, 2019 11:37

Reply
I'm holding a Philippine passport but residing in the Bahamas
I'm a Fililino citizen residing in bahamas with my filipino partner we both holding Philippine passport we are booked to visit the beauty of Great wall of China and realise we need a visa in China. How we apply here in the Bahamas the China Visa?
Answers (1)
Answered by Joey from BAHAMAS | May. 26, 2019 18:06

0

0

Reply
Hi, you should prepare your passport, application form and recent photo, Bahamian residence permit, round trip air tickets and hotel reservation, and submit in Chinese Embassy in Bahamas.