China Embasy in Jamaica

Visa Application Form of PRC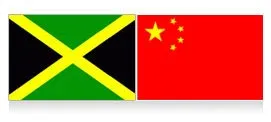 Ambassador: Mr. Tian Qi
Address: No. 8 Seaview Avenue, Kingston 10, Jamaica
Tel: +1-876-9273816, 9785927
Office Hours: 09:00-12:00, 14:30-17:30, Monday-Friday (except holidays)
Email: chinaemb_jm@mfa.gov.cn
Consular Office
Tel: +1-9273816, 9785927
Fax: +1-876-9463261
Office Hours:
09:30-11:30, Tuesday and Thursday (except holidays)
14:30-16:30, Monday and Friday (except holidays)
Email: consulatechinajamaica@gmail.com
Sections of Chinese Embassy in Jamaica
Sections
Information
Ambassador's Office
Tel: +1-876-9273871 ext. 202
Fax: +1-876-9279671
Counselor in Charge of Administrative Matters
Tel: +1-876-9273871 ext. 206
Political Office
Tel: +1-876-9273871 ext. 202, 210
Fax: +1-876-9279671, 9276920
Economic & Commercial Counselor's Office
Tel: +1-876-9273871 ext. 308, 306, 302
Fax: +1-876-97787780
Email: jm@mofcom.gov.cn
Notice about Application for Authentication
If you want to use some papers in China, please apply for authentication in Chinese embassy in Jamaica according to the following procedures.
1. The paper must be firstly notarized by local greffier.
2. Authenticated by the Ministry of Foreign Affaires of Jamaica.
3. Fill in a Notarization & Authentication Application Form of the PRC.
4. The applicant or an entrusted third party can go to Chinese embassy to transact it by taking the passport of applicants.
Notice about Application for Notarization
The Chinese embassy can transact notarization for Chinese citizens in Jamaica.
For notarization about the signed letter of attorney or declaration, applicants should go to Chinese embassy in person and provide the following documents:
1. The original Chinese passport and its copy.
2. One duly completed Notarization & Authentication Application Form of the PRC.
3. Fill in a letter of attorney or a declaration in the embassy.
4. For notarization involved in property, please offer the certificate of property, such as copy of property ownership certificate.



Please contact Embassy of Jamaica in China if Jamaicans are in problems there.



Related China Embassies in North America: Mexico, U. S. A., Trinidad and Tobago
- Last modified on Jul. 12, 2021 -
Questions & Answers on China Embasy in Jamaica
Asked by Chadwick Foster from AMERICA | Jul. 07, 2021 15:43

Reply
How do I get to go to china to work and can I study as well?
I'm an American living in Jamaica and I would like to go to china to work but also study as well. What are the steps I would take in order to do so?
Answers (1)
Answered by Tracy | Jul. 12, 2021 19:34

0

0

Reply
You will first need to get a job offer and then apply for a work visa. After you arrive in China, you can find a school and study there during your spare time.
Asked by Jaleel from JAMAICA | May. 14, 2021 10:35

Reply
Right now am based in Jamaica and studying in nanjing online. would it be possible to get visa now.
Answers (1)
Answered by Leo | May. 18, 2021 01:15

0

0

Reply
No, you still need to wait for some time.
Asked by John from JAMAICA | Dec. 19, 2020 00:29

Reply
Work visa cost
Whats the cost of a work visa to china, from Jamaica?
Answers (1)
Answered by Nancy | Dec. 24, 2020 19:55

0

0

Reply
The cost is J$7600/US$60.