China Consulate in Auckland, New Zealand

Visa Application Form of PRC


Visa Fees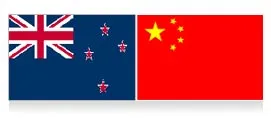 Consul General: Mr. Niu Qingbao
Address: 588 Great South Road, Greenlane, Auckland, New Zealand.
Postal Address: P.O. Box 17-123, Greenlane, Auckland, New Zealand.
Tel: +64-9-5251588, 5251589
Fax: +64-9-5250733
Email: chinaconsul_ak_nz@mfa.gov.cn
Office Hours: 09:00-12:00, 14:00-17:00 Monday-Friday (except holidays)
Consular Office of Chinese Consulate in Auckland
Address: 630 Great South Road, Greenlane, Auckland, New Zealand. (application by mail can send to this address)
Tel: +64-9-5265680, 5713471
Fax: +64-9-5794288
Office Hours: 09:00-11:30 (for Application), 14:00-16:00 (for Pick-Up), Monday-Friday.
Consular Districts
Northland, Auckland, Waikato
How to Apply and get your visa?
1. Please prepare for the required documents for application.
2. Submit the application between 09:00-11:30 in the working days in the Consulate in Auckland. In the afternoon, the consulate doesn't deal with the applications.
3. Pick up a number at the entrance of the main hall, and queue up at the entrance of the visa hall.
4. When you wait for your number, please see the instructions put up in the hall, check your application documents and put them in order.
5. When your number is called, please submit your application documents.
6. Get the pink PICK UP RECEIPT.
7. According to the date of PICK UP RECEIPT or announcement of the consular office, pick up your passport between 14:00-16:00 in the working days at the Consulate.
8. Pick up a number at the entrance of main hall, and wait for your number at the visa hall.
9. Approach the Window 1 to give the pink PICK UP RECEIPT and make payment.
10. Sign up at the blank area of white PICK UP RECEIPT and return it to consulate employee.
11. Pick up your passport, get the exchange and receipt.
12. Check it carefully and make inquiries if there is any mistake.
Fees & Processing Time
1. The information about fees can be found in the page of the embassy in New Zealand or by the link on the top of this page.
2. The consulate in Auckland doesn't accept cash, Company Cheque or Personal Cheque as means of payment. So please pay by Bank cheque, Money Order, Credit Card (visa card & master card only) or EFTPOS. The payee should be "Consulate-General of the People's Republic of China in Auckland".
3. The consulate in Auckland needs 4 working days to process the application. For emergencies, the express or rush service is available.
Mail Application
If you send applications by mailing, please pay attention to the following notes:
a. Applicants should provide a self-addressed and pre-paid return envelope with sufficient postage. Please enclose visa fee and NZ$15 extra handling service fee per pack in Bank Cheque or money order within your pack. For a group of applications in one pack, pay one handling service fee, if all applications are sent back as one pack;
b. The consular office is not responsible for the loss or damage to your documents during mail/courier.
c. It takes 5 to 15 working days to process applications by mail or courier bag since they are received. Urgent application by mailing is not available.
d. During the 15 days after you send your application by mailing, please don't inquiry about the status of your application.
Notice about Non-New Zealand Passport holders
1. As from May 2010, express service is not available to the American and French passport holders. They should submit their applications in person or through travel agents, or someone on their behalf. Application from them by courier or postal mail is not acceptable and will be denied. Additional requirements such as Return ticket, Hotel Reservation, Travel Itinerary, Invitation letter, letter from their Employer, Bank Statement may be required if necessary.

2. As from 5th July 2012, express service is unavailable for passport holders of the following 16 countries:
Austria, Belgium, Czech Republic, Denmark, Estonia, Finland, Germany, Greece, Iceland, Luxembourg, Netherland, Norway, Portugal, Spain, Sweden, Switzerland.



China Tour from New Zealand, China Tour from Auckland, China Tour from Wellington
- Last modified on Dec. 11, 2019 -
Questions & Answers on China Consulate in Auckland
Asked by Kim Francis from NZ | Dec. 11, 2019 12:51

Reply
I'm desperate to find where my passport/visa is at as i am travelling this weekend.
I've tried all the numbers I could find and can't get through to a person or even a way to leave a message.

How can I contact someone to check on the status / whereabouts of my passport? I was told the visa was approved last Wednesday...

Many thanks
Kim
Answers (1)
Answered by Simon from NEW ZEALAND | Dec. 11, 2019 19:29

0

0

Reply
Maybe you should just walk into the consulate to get your passport back.
Asked by Vreni from GERMANY | Dec. 02, 2019 17:34

Reply
Tourist in NZ possible to apply for Chinese tourist visa
I am traveling for a while and have a connecting flight from Auckland to Shanghai. Planning to stay in Shanghai for 28 days. Can I apply for a Chinese tourist visa in NZ although I am only a tourist in NZ? I have no chance to apply in my home country (Germany) before my travels.
Answers (1)
Answered by Lina from NEW ZEALAND | Dec. 03, 2019 22:33

0

0

Reply
Yes, it's possible to apply from the consulate in Auckland.
Asked by Jian from NEW ZEALAND | Nov. 13, 2019 23:11

Reply
Transiting to Shanghai on Philippine Passport
I have transit to Shanghai on my way to HKG. I hold a Philippine passport. Do i need transit visa?
Answers (1)
Answered by Mario from USA | Nov. 14, 2019 19:31

0

0

Reply
If you route is Country A - Shanghai - HKG and your transit in Shanghai is within 24 hours, you don't need a transit visa.
Asked by rowena smyth from NEW ZEALAND | Sep. 03, 2019 00:22

Reply
how do i find out if my application has been recieved
how do i find out if my visa application and passports have been recieved.. i did not send any payment or return postage getting worried my mail has been lost. do i need to travel to consulate to find out if it is there. if i do would i go to the drop off line to inquire or the payment and pick up times/line
Answers (2)
Answered by Robin from AUSTRALIA | Sep. 03, 2019 19:06

0

0

Reply
You should first contact the courier services company and ask if they have sent you package to the embassy or consulate. If yes, then you should go to the embassy in person to get your passport back.
Answered by row | Sep. 04, 2019 05:39

0

0

Reply
contacted courier service two times a day..im guessing i have to travel in person to consulate to enquire if applications have been recieved
Asked by Aahana Shrestha from NEW ZEALAND | Aug. 13, 2019 15:11

Reply
visa application to China from Nz
Hello,
I'm going to China for a conference from New Zealand but I am from Nepal. My visa in Nz is going to expire but I have applied for the student's visa for extension but not sure when I will get back from them. Should I wait until I get my NZ visa or can I apply for a Chinese visa first?

Many thanks
Answers (1)
Answered by Beata from UNITED KINGDOM | Aug. 14, 2019 19:22

0

0

Reply
if you still have time, you'd better wait for the NZ visa.