China Consulate in Christchurch, New Zealand

Visa Application Form of PRC


Visa Fees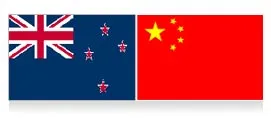 Consul-General: Mr. Wang Zhijian
Address: 106 Hansons Lane, Upper Riccarton, Christchurch, 8041
Tel: 0064-3-9405281
Email: consulate_chc@mfa.gov.cn
Office Hours: 09:00--12:00 & 14:00--17:00, Monday to Friday (excluding public holidays)
Consular Office of Chinese Consulate in Christchurch
Address: 108 Hansons Lane, Upper Riccarton, Christchurch, 8041
Tel: Consular section: 0064-3-3433650
Consular Protection & Assistance: 0064-21-1767288
Fax: 0064-3-3433647
Email: consulate_chc@mfa.gov.cn
Office hours: 09:00 - 12:00 (application submission and collection), Monday to Friday (excluding public holidays)
Consular District
Tasman, Nelson, Marlborough, West Coast, Canterbury, Otago, Southland

The Consulate General currently only process applications for New Zealand citizens who will travel with New Zealand passport. Non-New Zealand passport holders need to submit their applications to the Embassy in Wellington.
Mailing Application
1. All applications sent directly by courier or mail to the Consulate General should be addressed to:
Consular Office, Consulate-General of the People's Republic of China in Christchurch
106 Hansons Lane, Upper Riccarton, Christchurch 8041
2. Mail handling service fee is $15. The handling service fee is NOT postage for returning passport, applicants are still required to provide a prepaid self-addressed courier pack/envelope for returning passport. Please retain a copy of the courier tracking reference number for further checking.
3. The 4 working days regular processing does NOT include delivery time.
4. Only one handling service fee is required if you have included more than one applicant in the same pack.
5. DO NOT include any cash with applications in the pack. Personal cheque and Company Cheque are unacceptable as well. The consulate only accepts Bank Cheque and Money Order payable to "Consulate-General of the People's Republic of China in Christchurch". Applicants should write down their name and contact details on the back of the cheque.
6. EFTPOS, Credit Card are also acceptable as means of payment. But they can only be processed at the counter of the Consulate General.
Processing Time
1. Most applications are processed within 4 working days from the next working day after application submission. Applications are assessed individually, so the actual processing time may vary. Applicants are not able to check the status until their application has been completed. It is recommended to apply one month prior to the trip.
2. Urgent process is NOT available for applications by post or courier. Urgent applications must be submitted in person to the Consulate General. And it is only available if the consular officer agrees at time the application is submitted and additional fee applies. Documents of outward travel, such as a fully paid return ticket and hotel reservation may be required.

Recommended Tours: China Tour From Newzealand, From Wellington, From Auckland
- Last modified on Feb. 08, 2020 -
Questions & Answers on China Consulate in Christchurch
Asked by Doreen from NEW ZEALAND | Feb. 07, 2020 17:23

Reply
Asked by Doreen from New Zealand
Hi, I had already paid NZ$465 for a 3 month visa for my family (Husband and Son) for holidays to China from 7 March 2020 to 17 March 2020. Due to the Coronavirus outbreak, we have decided to change the date from 20 June 2020 to 30 June 2020. Do we still have to pay again for our visa for the change of date to travel? Thank you.
Answers (1)
Answered by Nancy from NEW ZEALAND | Feb. 08, 2020 20:12

0

0

Reply
Dorren, read your visa carefully and see if the "enter before date" on your visa is after June 20. If yes, you don't need another visa. If not, you have to pay again for your visa. Actually as long as you enter China before the "enter before date", it would be fine. So you can put off your entry date, but not too late.
Asked by Patrick Niccol from NEW ZEALAND | Aug. 07, 2019 17:33

Reply
I have a m visa multiple entry visa -L2677844, I applied for 60 days but see that I have received 30
Am I able to get this visa amended to 60 days( I have had a 60 day visa in the past from Wellington consulate).
or is a 60 day visa no longer possible? Can I get my current visa changed or do I need to re apply for a 60 day visa and hope I am eligible this time?

-Patrick Niccol mb 021642214
Answers (1)
Answered by Nancy from AUSTRALIA | Aug. 08, 2019 00:18

0

0

Reply
You can't change your visa in New Zealand unless you reapply for it. I advise you to use it to enter China, and apply for an extension seven days before the 30 days run out.
Asked by Tor from CHINA | Jul. 28, 2019 20:23

Reply
Do I have to be present when documents are notarised at an Embassy?
I live in China and need the Chinese Embassy in New Zealand to notarise some documents. Can I send my sister who lives in NZ to do this?

thank you!!
Answers (1)
Answered by Nancy from USA | Jul. 29, 2019 20:10

0

0

Reply
Tor, it is possible to send your sister to process your document.
Asked by Lindsay Dunn from NEW ZEALAND | Jun. 28, 2019 21:41

Reply
Hi I'm a new Zealand Born citizen traveling to Thailand in July for two and half months. On the 8th
Hi I'm a New Zealand Born citizen traveling to Thailand in July for two and half months. On the 8th of October 2019 I have a trip to China for 10 days with intrepid. Travel company. My question is can I apply for a Visa for China 3 months before I fly. Regards Lindsay Dunn.



Answers (1)
Answered by Elinor from USA | Jul. 01, 2019 00:18

0

0

Reply
Dear, you can apply 3 months in advance. But the validity of visa is usually 3 months, so you are advised to apply one month in advance; otherwise, it may be expired when you enter China. Plus, you can apply at CVASC in Thailand.
Asked by Sue from NZ | Jun. 27, 2019 15:27

Reply
what to put on visa application
We go on a business trip to China in July. On visa applic. it asks who pays for travel & expenses
We have a Chinese business company organising our travel etc in China then we pay them, who do I put down on visa them or us.?
Answers (1)
Answered by Linda from UNITED KINGDOM | Jun. 28, 2019 00:33

0

0

Reply
Sue, you may put down that you will pay for the travel expense.