China Embassy in Venezuela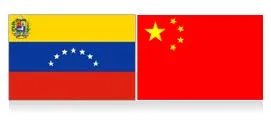 Ambassador: Mr. Zhao Rongxian
Address: Av. Orinoco con Calle Monterrey, Urb. Las Mercedes, Baruta, Caracas 1060, (P. O. Box 80665)
Tel: +58-212-9931171
Fax: +58-212-9935685
Office Hours: 09:00 - 12:30, 14:30 - 17:00, Monday-Friday (except holidays)
Email: chinaemb_ven@mfa.gov.cn
Consular Office
Enquiries about Visa/Passport/Notarization/Authentication/Consular Affairs
Tel: +58-212-9935860 (available between 15:00-17:00 from Tuesday to Thursday)
Fax: +58-212-9915912, 9935685
Email: consulate_ven@mfa.gov.cn
Office Hours:
For application: 09:00-12:00, Monday-Thursday (except holidays)
For payment and collection: 15:00-16:30, Monday-Thursday (except holidays)
Sections of Chinese Embassy in Venezuela
Sections
Information
Administrative/Protocol Office
Tel: +58-212-9937705, 9936840
Consular Office
Tel/Fax: +58-212-9935860, +58-212-9932241, 99333762, 9935516, 9938046, 9931591 ext.80015, 80016, 80017
Defense Attaché Office
Tel: +58-212-9931743, +58-212-9932241, 99333762, 9935516, 9938046, 9931591 ext. 80033, 80034
Cultural Office
Tel: +58-212-9931606, +58-212-9932241, 99333762, 9935516, 9938046, 9931591 ext. 80032, 80033
Political/Press office
Tel: +58-212-9932241, 99333762, 9935516, 9938046, 9931591 ext. 80040, 80037, 80039
Economic & Commercial Counselor's Office
Address: Quinta el Paso, Calle Samancito Con Avenida el Saman, Urbanizacion Caracas Club, C.P.1060 Caracas, Venezuela
Tel: +58-212-2634586
Fax: +58-212-2633159
Email: ve@mofcom.gov.cn
Office Hours: 09:00-12:30, 15:00-17:30, Monday-Friday (except holidays)
Visa Application
Please refer to How to Apply A Chinese Visa to get detailed requirements about application.
Fee
Regular Fee per Person
| Types | Venezuelan Citizens | American Citizens | Citizens of Other Countries |
| --- | --- | --- | --- |
| Single-Entry with 3-month Validity | BSF 610 | BSF 880 | BSF 300 |
| Double-Entry with 6-month Validity | BSF 940 | BSF 880 | BSF 600 |
| Multi-Entry with 6-month Validity | BSF 1250 | BSF 880 | BSF 880 |
| Multi-Entry with 12-month Validity | BSF 1850 | BSF 880 | BSF 1230 |
Payment Details
Please make payment before collection.
Bank of Deposit: BANCO PROVINCIAL   
Bank Account: 0108-0231-88-0100117505  
Account Title: EMBAJADA DE LA REPUBLICA POPULAR CHINA
Important Notice on Visa Application Form
1. Chinese embassy in Venezuela only accepts the appliction form downloaded from its official webiste (Form V2013 in Chinese and Spanish). The English version form is not acceptable.
2. Please fill out the form truthfully and clearly on the computer and then print the completed form in ETTER or A4 size paper. Handwritten forms will not be accepted for application, and the form would become invalid if altered or damaged.

Please contact Embassy of Venezuela in China if Venezuelans have troubles there.



Related Embassies in South America: Argentina, Bolivia, Brazil
---
Selected Questions and Answers:

Asked by Mr. P. B. Iswanto(Congo)
Dear Sir / Madam,
We are holding Venezuelan passports and presently residing in Pointe Noire, Rep. of Congo. We would like to know if we do need visa to visit as tourist, as we would like to visit Beijing during the children's school vacation. If so, could you recommend on how can we apply for it (and the type, cost, etc.) since we are being physically in Pointe Noire. The plan of the itinerary would be Pointe Noire - Paris - Beijing and return. Thank you for your kind attention.



Answered by Ms. Carren(Brazil)
You need an L for tourism. Concerning the application, you need to provide with the following documents: valid passport(at least have 6 months validity left), your application form, your round-trip flight tickets as well as your work visa or residence permit in Congo.
---

Asked by Mrs. Adtiana(France)
i've got a venezuelan passeport, but i live in France... Next January i'm going to China for 1 month i already have my F, but i'd like to visit Hong Kong and maybe Macao...I went to the Chinese Embossed in Strasbourg France, but they wasn't able to tell me if i need one or not to go there.... does anybody knows if with my passeport do i need one to visit Macao or Hong Kong?



Answered by Mr. Alex
Venezuelan passport holders are exempt from a visa to Hong Kong for up to 90 days, but you need one to Macau, you can get in on arrival.
- Last modified on May. 06, 2019 -
Questions & Answers on China Embassy in Venezuela
Asked by Jenny Lam from VENEZUELA | Jul. 28, 2019 08:39

Reply
Venezuelan Passport Validity to Hong Kong
What is the minimum passport validity to travel to Hong Kong with a Venezuelan passport? One or six months?
Answers (3)
Answered by Sarah from USA | Jul. 29, 2019 19:34

0

0

Reply
Jenny, Venezuelan citizens can stay in Hong Kong without visa for less than 90 days.
Answered by Jenny from VENEZUELA | Jul. 30, 2019 05:44

0

0

Reply
Thanks Sarah, I understand I don't need a visa but how about the validity of the passport itself: one or six months?
Answered by Sarah from USA | Jul. 30, 2019 18:17

0

0

Reply
As long as your passport is valid, that is OK.
Asked by James from VENEZUELA | May. 16, 2019 22:36

Reply
Do Venezuelans have to apply for China visas in Venezuela?
This is a very helpful and convenient site. Thanks for answering the questions so quickly! I am a Venezuelan citizen living in Ecuador. I am applying for a student visa to study in China. Do I need to go to the consulate in Caracas to apply for the visa or can I apply for and obtain one in another Latin American country? I am concerned about going back to Caracas with the political unrest. If I do have to go to Caracas, how long will I have to stay there while my Visa is being processed? Thanks a million. I can't wait to get to China!
Answers (1)
Answered by Doris from USA | May. 19, 2019 20:03

0

0

Reply
James, you can apply in Latin American country.
Asked by Pedro from UNITED STATES | May. 04, 2019 15:35

Reply
Venezuelan (with Venezuelan passport), living in USA
Need document authentication for processing paperwork in China (related to a real estate property). Can the authentication be done in the United States, or do I have to return to the Chinese Embassy in Venezuela?
Thanks
Answers (1)
Answered by Paul from UNITED KINGDOM | May. 06, 2019 19:59

0

0

Reply
Pedro, it depends on where you got these documents. If it's your country, you have to return to your country, have the documents notarized by relevant notary authority in your country, and then have the documents authenticated by the China embassy there.
Asked by Yoseline Castillo from UNITED STATES | Oct. 14, 2018 20:37

Reply
Venezuelan (with Venezuelan passport), living in USA.
I would like to go on vacation to Shanghai. Do I need a visa in order to enter the country?
Answers (1)
Answered by Shay from SAN MARINO | Oct. 15, 2018 00:46

0

0

Reply
Yes, you are supposed to apply for a visa for visiting mainland China before your trip.