China Embassy in Argentina

Visa Application Form of PRC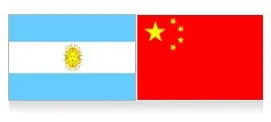 Ambassador: Mr. Yang Wanming
Address: Crisologo Larralde 5349, CAP FED. Buenos Aires 1431, Argentina
Tel: +54-11-45478100, 45478199
+54-911-53205561, 53263467, 53297087, 58087334 (Mobile Phone)
Fax: +54-11-45451141
Email: chinaemb_ar@mfa.gov.cn

Consular Office of Chinese Embassy in Argentina
Tel: +54-11-45478128, 4547129, 45478133
Office Hours: 09:00-12:00, Monday-Friday (except Chinese holidays)
Email: arglsb@hotmail.com

Fees (in Argentine Peso)
Regular Fee per Person
| Types | Argentine Citizens | American Citizens | Romanian Citizens | Citizens of other countries |
| --- | --- | --- | --- | --- |
| Single-Entry with 3-month Validity | 2,400 | 1120 | 620 | 340 |
| Double-Entry with 3 or 6 months Validity | 2,400 | 1120 | 920 | 500 |
| Multi-Entry with 6-month Validity | 2,400 | 1120 | 1240 | 680 |
| Multi-Entry with 12-month Validity | 2,400 | 1120 | 1840 | 1000 |
Note: Citizens holding Argentine passports are exempt from Hong Kong Visa/Entry Permit if they stay in Hong Kong for not more than 90 days.
Expedited Service Fee per Person
The regular processing time is 4 working days. For urgent cases, expedited service is available. Moreover, additional fees will be paid as following:
| | |
| --- | --- |
| 1 working day processing | 330 |
| 2-3 working days processing | 230 |
The Chinese Embassy issues 10-year multiple-entry
tourist L visa
and
business M visa
for Argentine citizens. The required documents for such are basically the same as normal applications. The maximum allowed stay duration of ten-year L / M type shall be 90 days and the costs is 2,470 pesos.

Please contact Embassy of Argentina in China if Argentines are in problems there.



Related China Embassies in South America: Bolivia, Brazil, Chile
---
Selected Questions and Answers:

Asked by Mr. nicosia(argentina)
I'm in China (mainland), I have an F for bussiness, and I want to extend it for a multiple 6 moths/1 year, because I have to go through other countries for the bussinesses and come back several times here, Can I apply here for a new one (I'm in Dongguan, Guangdong right now) or should I go to the Chinese embassy in Hong Kong to apply? What is the best thing to do?,I have to come here several times in the year. Thank you

Answered by Mrs. Britney
You should exit mainland and apply for a new F in Hong Kong.(Specificallly, the Commission of the Ministry of Foreign Affairs of P.R.C in Hong Kong Administrative Office.)
---

Asked by Mr. Ariel(Argentina)
I am argentinian and I would like to go to Shanghai. My real intention is a market survey because I would like to start a business there. What kind of visa I need to apply? tourist? business? May I have a six months multi entry? What are the requirements to get it? Thank you for your help



Answered by Mr. Frank
You need to apply for a tourist L. If this is your first-time application, the consular officers may not grant you a multiple-entry. Generally, you only need to provide your passport that must be with over 6 months validity and more than two blank pages left, a truly filled Chinese application form, a passport standard photo taken recently, round-way air ticket and hotel booking for the application.
- Last modified on Aug. 23, 2019 -
Questions & Answers on China Embassy in Argentina
Asked by Elvire from FRANCE | Aug. 22, 2019 06:41

Reply
Chinese visa for French in Argentina
I am French and am going to study 4 months in Argentina, then was planning on going directly to China for tourism. How can I obtain the Chinese visa in Argentina (if possible) ? Thank you
Answers (2)
Answered by Sean from UNITED KINGDOM | Aug. 22, 2019 21:13

0

0

Reply
you should make an appointment at the official website of the China embassy in Argentina and then go to the embassy to submit the needed documents.
Answered by Elvire from FRANCE | Aug. 23, 2019 04:51

0

0

Reply
Thank you for your reply
Asked by Raúl Gamba from ARGENTINA | Jun. 12, 2019 17:19

Reply
Visit a friend and for tourism
Hello,
My name is Raul. I am Argentinian. I am living in Japan now. I would like to know if I required to make visa procedure for visit China during less than one week. I will also visit a Chinese friend who I met here in Japan (Is his recommendation letter necessary?).
Finally, if visa application is required in my case, I could make it for mailing or I must go to Tokyo?

Best regards.
Raul.
Answers (1)
Answered by Helen from USA | Jun. 12, 2019 22:58

0

0

Reply
Dear, visa application is required for you to enter China. Plus, you should apply at CVASC in Toyko in person or entrust a travel agent to do so.
Asked by Mery from ARGENTINA | Jun. 05, 2018 05:43

Reply
Visa to visit China. Thanks in advance
I am an Argentinean citizen residing in Pennsylvannia, US for the moment. I need to apply for a visa to go to China. Do you have ny information about how to apply for it?
Answers (2)
Answered by Evan from ITALY | Jun. 05, 2018 21:33

0

0

Reply
Mery, if you go to China for sightseeing purpose, you need to provide a filled-out application form affixed with a passport-style photo, your passport and its photocopy, residence permit in there, round trip air tickets and hotel reservation. Then, submit the application to Chinese embassy or consulate to apply for tourist L type.
Answered by Mery from ARGENTINA | Jun. 06, 2018 23:21

0

0

Reply
Thank you very much for your help Evan
Asked by chelsea walker from ENGLAND | Dec. 16, 2017 07:21

Reply
Can a British citizen apply for a Chinese visa in Argentina
Hi,
I am a British citizen trying to apply for a Chinese visa in Argentina. I was told in the Chinese Embassy in England that I could apply for my Chinese visa in Argentina. Unfortunately when I got there they said no. However I have been told to go back and try again. What are my rights and if I can't apply is Brazil an option?
Answers (1)
Answered by Charlotte from FINLAND | Dec. 17, 2017 21:07

0

0

Reply
Chelsea, if possible, you'd better go back to England to make the application.