Exit Regulations of China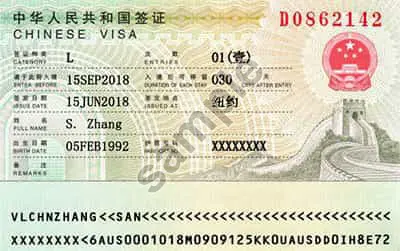 China Visa Sample

What kind of documents should I prepare when exiting China?

Answer: On departure from China, foreigners should exit with their valid passports; visa, credentials and other documents checked by the frontier inspection office and have their hand baggage examined by Chinese Customs. In addition, foreigners are required to fill in a Departure Card and a Custom declaration Form when leaving. Remember that you should exit the country within the valid and permitted duration of your (stay) visa. Those who hold other valid credentials for staying should exit the country within the period of validity prescribed on the credentials. If such credential-holders plan not to enter the countryagain, the credentials for staying in China will be revoked by the frontier inspection officer when exiting.
Related Links:

China Embassies Abroad

Foreign Embassies and Consulates in China
---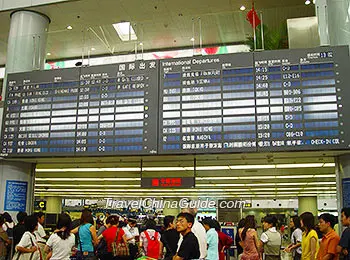 International Departures

Am I allowed to take the things bought from China out?

Answer: Of course, if the things do not belong to the prohibited items and the amount you take is reasonable.
---

How much money can I take when exiting?

Answer: If the money does not exceed the amount you take in at the latest entry into China, the custom will let you go according to the record at the latest entry. If there isn't the record, you should not take money more than USD10,000 or equivalent in any other currencies, need to declare if USD5,000 - 10,000 or equivalent in any other currencies with Foreign Currency Holding Permit issued by the bank. Customs clearance is for cash less than and including USD5,000 or equivalent in any other currencies.
---

What kinds of things are not allowed to be taken out of China when exiting?

Answer: Items prohibited from taking out of China
1. Various weapons, simulated weapons, ammunition and explosive devices
2. Forged (counterfeit) currency and forged (counterfeit) securities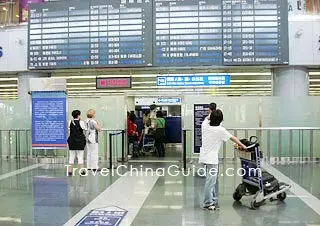 Custom Declaration When Exit China
3. Press items, roll film, photographs, phonograph disc, video disc, tape, video tape, laser video disc, laser audio disc, computer storage medium and other items that are harmful to the country's politics, economy, culture, and social morals
4. Various deadly poisons
5. Addictive substances, including, opium, morphine, heroin, hemp, as well as other narcotics and psychotropic drugs
6. Priceless relics and other museum pieces whose export is prohibited
7. Endangered plants and their specimens, seeds, as well as the materials for reproduction
8. Manuscript, roll film, photographs, phonograph disc, video disc, tape, video tape, laser video disc, laser audio disc, computer storage medium and other items related with the Official Secrets of the country
---

Who will be prohibited from exiting?

Answer: 1. Defendants in criminal cases and suspects who are ratified by the Chinese public security organizations, the People's Procuratorate or the People's Court
2. Those who are informed by the people's court that their civil cases have not been brought to completion
3. Those who have already violated Chinese law; whose behavior has not been dealt with, but is recognized by the legal authorities
4. Those who hold invalid exit credentials, including forged, altered or another's credentials
5. Those who refuse the frontier inspection of China
6. Those who do not exit through the appointed exit port
7. Those who are considered to be carrying contraband goods
8. Those who are forbidden to exit by the Ministry of Public Security and the Ministry of State Security of China



Further Reading: Entry Regulations
- Last updated on Aug. 27, 2023 -
Questions & Answers on Exit Regulations of China
Asked by Masa from SERBIA | Sep. 25, 2023 15:53

Reply
China overstay
Hello, when dealing with overstay, and when you want to leave China, is it necessary to get stay visa or something in your passport or they have it in the system? I mean can i get it in paper online form or i need to go to give my passport so that they can put something in it. Thank you
Answers (1)
Answered by Olivia | Sep. 26, 2023 02:16

0

0

Reply
You need to go to local entry and exit bureau to pay the fine and complete some procedures for the overstay, otherwise, you will not be able to board the flight leaving China.
Asked by Xiao from CHINA | Sep. 16, 2023 22:18

Reply
Exiting with Chinese Travel Document
After speaking with the Chinese embassy in HK about my special status as a Chinese and American dual citizen (both obtained at birth due to my parents' citizenships), I was able to get a Travel Permit, which is supposed to let me in and out of China freely. Will I have to apply for Chinese exit documents or can I show up to the airport with my Travel Permit and fly to the U.S.? If not, would I be able to exit the country with my U.S. passport if it doesn't have my entry visa (my Travel Permit does)?
Answers (1)
Answered by Kevin | Sep. 18, 2023 19:49

0

0

Reply
You can just show your Travel Permit to leave the mainland China. No exit document is required.
Asked by M from N/A | Aug. 26, 2023 19:05

Reply
Enter and Exit on Different Passports
I will be entering China on a valid foreign passport with a valid ten-year visa. During my short stay, I will be given a new passport. The valid visa will be in my old, invalid passport at the time of departure and I will have it with me. Can I leave China on my new passport that does not have the visa in it?
Answers (1)
Answered by Emma | Aug. 27, 2023 23:11

0

0

Reply
Both of your old and new passports will be needed when you exit China.
Asked by AlmaDrio Garrett from CHINA | Aug. 09, 2023 03:52

Reply
How much does it cost to obtain an exit visa from China?
I entered China from Manila on a Philippine passport and tourist visa three years ago. After working as a domestic servant my contract expired and I am now ready to return home to the Philippines. But, my visa has expired. How do I obtain an exit visa and how much do I need to pay, given that my visa has expired?
Answers (1)
Answered by Mia | Aug. 09, 2023 23:43

0

0

Reply
If your visa has expired, you need to declare it to the local entry and exit administration bureau. If you have overstayed in China, you may need to pay the fine, about CNY 500 per day not to exceed CNY10,000.

If you have over stayed over one month, you might be detained for 5 to 15 days and repatriated to your home country. It's also possible to be blacklisted by China's customs.

Asked by Nim from UAE | Jul. 19, 2023 00:29

Reply
In my visa application I stated entry and exit port as Bejing. Can I exit from Guangzhou Airport?
In my visa application I placed the entry and exit port as Beijing but I now need to exit through Guangzhou due to some last minute changes in my meetings. Is this possible? If not, is there a way to change the exit port?
Answers (1)
Answered by Paul | Jul. 19, 2023 20:17

0

0

Reply
There is no problem for your case. Take it easy.