Best Suzhou Tours
Top Suzhou Attractions
More Things to Do
Top 10 City Tours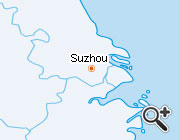 SZ01: Private Suzhou Highlights Day Tour
From
$108
per person
Free Inquiry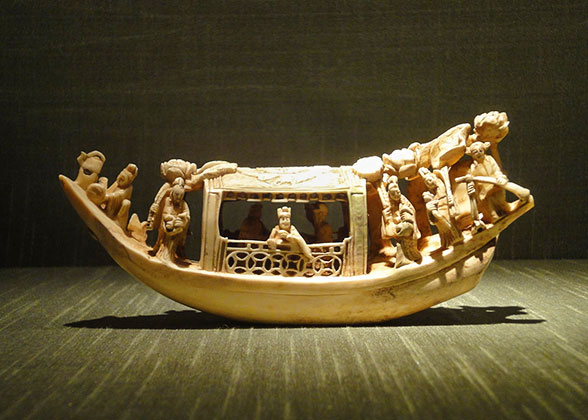 The Humble Administrator's Garden
Our guide and driver will pick you up at the railway station or your hotel in the central area of Suzhou City, and then transfer you to the first destination of your Suzhou day trip, the Humble Administrator's Garden, which is one of the four most famous classical gardens in China. Then we will head for Suzhou Museum, to appreciate the elegant porcelains, jade wares, paintings and calligraphy, as well as the Suzhou-style colored drawing.

After that, you will be accompanied to take a hand-rowing boat along an old canal to Pingjiang Road. It is the best-preserved ancient block of Suzhou that still remains the appearance during the Tang (618 - 907) and Song (960 - 1279) dynasties. Now the road is brimmed with stores and restaurants selling Suzhou-style crafts and cuisines. You can have lunch at a restaurant there by yourself.

After lunch, your Suzhou day tour from Shanghai continue to the Master of Nets Garden. It is not very large in scale but buildings inside are placed so thoughtful that it doesn't make the garden a cramped place.

This one-day Suzhou tour package will draw to an end once you finish visiting this classical garden. Our guide and driver will send you to your hotel in Suzhou or the train station for your leaving train.

Meals: No meals, advice freely available

The Humble Administrator's Garden
This garden was built over 500 years ago by a former official during the Ming Dynasty (1368 - 1644). It is the largest classic garden in Suzhou, embodying a harmonious picture of grey-tiled buildings standing by a pool and shaded under lush trees. The whole garden is divided into three parts. The Eastern Area is an open area covered by dense plants while the Western Section is featured with exquisitely decorated buildings. The Central Courtyard is the essence of the whole garden with one third of the area covered by water and various-style buildings are lined along the waterside.

Suzhou Museum
There are four permanent exhibitions in the museum, displaying ancient paintings and calligraphy, porcelains, and handicrafts collected throughout the city, especially relics discovered from the Tiger Hill Pagoda and Ruiguang Pagoda. Among them, the Celadon Lotus-Flower-Shaped Bowl and the Pearl Pillar of the Buddhist Shrine are the most valuable treasure of the museum. Apart of the exhibits, the architectural style of the museum is also worth appreciating. The building was designed by a world-famous architect, I. M. Pei, and represents the features of Suzhou classic garden with white walls and grey roofs, as well as stone bridges, ponds, and corridors interspersed inside.

The Master of Nets Garden
Occupying an area of 5,300 square meters (6,300 square yards), this garden was founded during the Southern Song Dynasty (1127 - 1279). The eastern section of the garden was the residential area for the host, consisting of an entrance hall, a sedan chair hall, a main hall, an inner hall, and a back garden, while the western courtyard is mainly for sightseeing with a pond surrounded by pavilions, rockeries, and lush plants in the center.
Friendly Tips:
If you get to Suzhou by train, we kindly suggest you arrive in Suzhou before 09:00 and leave after 17:30. Should you need train ticket booking service, you can contact our travel consultant directly.
Prices (US$ Per Person)
1 person

$284

2 persons

$166

3 persons

$134

4 persons

$108

5 persons

$101

6 persons

$91

7 persons

$87

8 persons

$83

9 persons

$78

10+

$67

Price Includes
Private English-speaking guide(s)
Private driver(s) & air-conditioned vehicle(s)
Entrance fees to tourist sites
Price Excludes
Hotel accommodation with breakfasts
Lunches and dinners
Tips or gratuities for guide and driver
Itineraries you may also like:
The above routes do not meet your requirements? Please click
Tailor My Trip