Best Suzhou Tours
Top Suzhou Attractions
More Things to Do
Top 10 City Tours
One Day Suzhou Tour from Shanghai
Humble Administrator's Garden - Suzhou Old Town - Tongli Water Town
Free Cancellation

24-hour Before

In the morning, our professional guide will wait for you at the lobby of your self-booked hotel in Shanghai at about 08:30. After a warm greeting, we will set out for this private Suzhou tour from Shanghai over a comfortable drive. During the 1.5-hour journey to Suzhou, our guide will briefly introduce Suzhou City, praised as the Oriental Venice, to you.
Upon arrival, we will immediately accompany you to tour the Humble Administrator's Garden, which is a classical garden full of graceful scenes. Then, we will go sightseeing through the Suzhou old town. Sitting on the tricycle, you can have a nice glimpse of the ancient constructions existing over the years within the old block. Today's lunch is not included in the price, but our guide can recommend several local restaurants according to your palate if needed.
After that, you will be guided to the Tongli Ancient Town to continue this Suzhou day tour from Shanghai. Due to the long history and thoughtful preservation, Tongli is a wonderful place where people can appreciate the glamour and charm of the water town along the Yangtze River in China.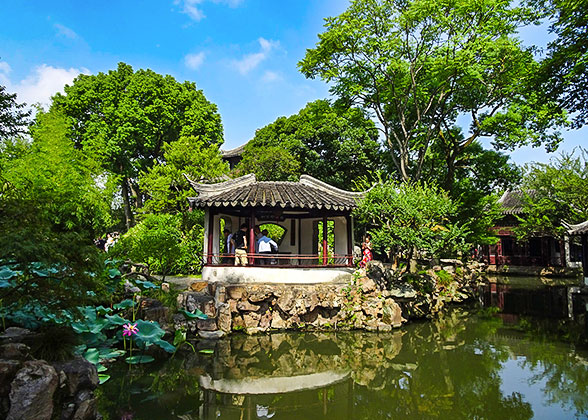 Admire the charming landscape and unique buildings at Humble Administrator's Garden
Your private Shanghai to Suzhou day trip will end here. Then we will escort you back to your hotel in downtown Shanghai. Hope you have spent a nice day and we are looking forward to traveling with you again!
Humble Administrator's Garden (Zhuo Zheng Yuan)
Situated in the northeast of Suzhou, the graceful Humble Administrator's Garden is the largest and best-known classical garden in the city. With a history of over 500 years, it was originally built in the Ming Dynasty (1368-1644) exquisitely and quaintly and has become a representation of Chinese private gardens. From a panoramic perspective, Humble Administrator's Garden can be divided into eastern, western and central parts, and they focus on lush greeneries and blooming flowers, delicate galleries and long corridors, fine and distinctive buildings in respective areas.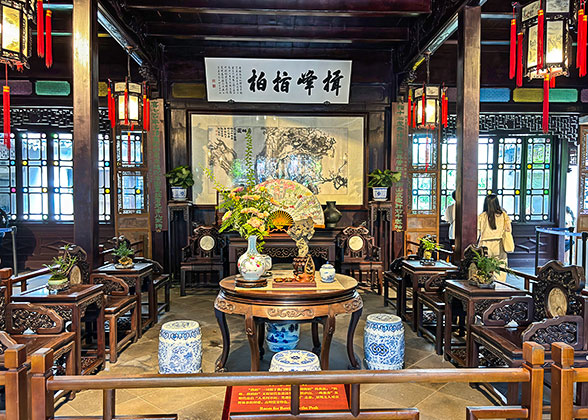 Humble Administrator's Garden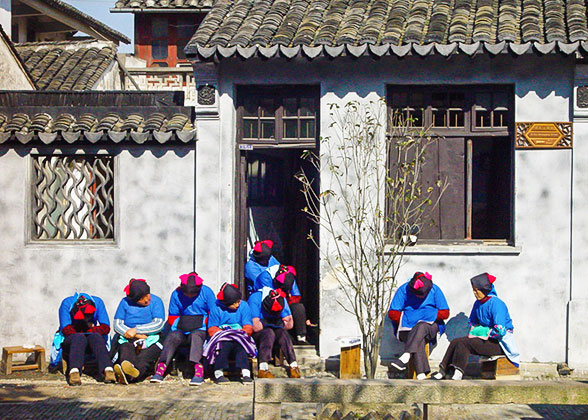 Local resident in the old town
Tongli Water Town
Tongli is a picturesque and time-honored town embedded with a net of waterways. There, people can see 49 ancient bridges and 7 small isles segmented by the rivers and their branches. Strolling along the flagstone walkways around Tongli Town, you can find that almost all the folk dwellings are constructed at the water's edge with many boats berthing in the front. Here, the classic Retreat and Reflection Garden (Tuisi Garden) is a highlight with almost all the buildings inside standing by the jasper-like pond.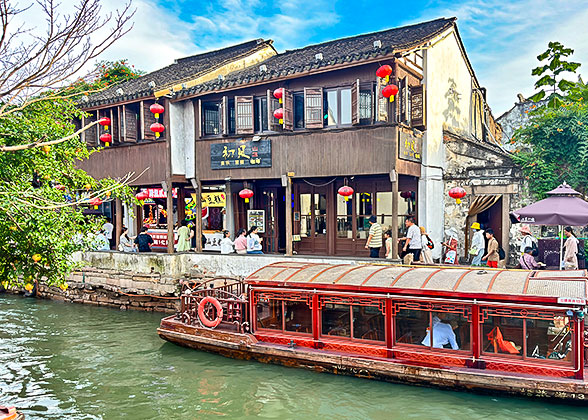 The picturesque scenery of Tongli Water Town is a feast for the eyes
Prices (US$ Per Person)
1 person

$318

2 persons

$191

3 persons

$157

4 persons

$128

5 persons

$126

6 persons

$115

7 persons

$107

8 persons

$101

9 persons

$97

10+

$86

Price Includes
Private English-speaking guide
Private driver & air-conditioned vehicle
Entrance fees to tourist sites
Price Excludes
Hotel accommodation with breakfasts
Lunches and dinners
Tips or gratuities for guide and driver
Itineraries you may also like:
The above routes do not meet your requirements? Please click
Tailor My Trip