Nanjing Presidential Palace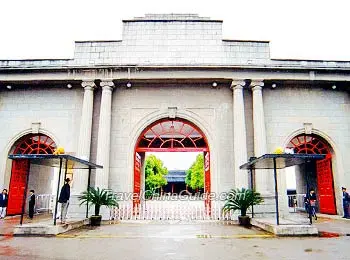 Presidential Palace
At No. 292, Changjiang Road, Xuanwu District, Nanjing City, the Presidential Palace, originated in the
Ming Dynasty
(1368-1644) as a royal residence, is now the biggest China Modern History Museum. Nanjing, a seat of political power, has witnessed many defining moments in ancient and modern China. By visiting the Presidential Palace, visitors can get an intimacy with China.

History
From early Ming Dynasty, this palace was home to royal princes. Then in the
Qing Dynasty
(1644-1911), it became the office of the General Governor of Liangjiang Area, embracing today's Jiangsu, Shanghai, Anhui, and Jiangxi. In 1853, Nanjing fell to the Taiping Rebellion and the palace housed the Heavenly King. In 1911, Sun Yat-sen took his inauguration oath of office there as the provisional president of the Republic of China. After the establishment of the People's Republic of China, the Presidential Palace continued to host official functions till the late 1990s, when it was transformed into the China Modern History Museum.
More than 968,752 square feet (90,000 square meters), the Presidential Palace covers three exhibiting sections: the middle section, the western section, and the eastern section respectively, comprising altogether eleven halls.

The Middle Section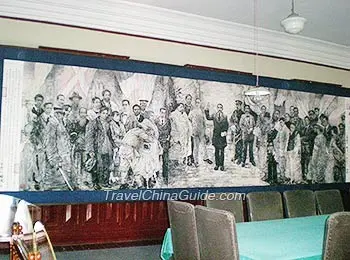 Office of the Provisional President
There are waiting rooms for audience seekers on the west and east sides through the western style Gate Tower rebuilt in 1929. Moving forward, the way leads to the Great Hall, a double-eave vintage Chinese building. The hall had seen many upheavals, but was always ready for occasions, for example, the inauguration of Sun Yat-sen in 1912 at the west chamber behind the hall. A northern hallway links the Great Hall with the Auditorium and the Secondary Hall of late Qing Dynasty vintage, which doubled as the ceremony venue at the reception of envoys. More to the north, passing by a reception room and Kylin Gate, you get to the government administration bureau, where many interesting materials are on exhibit. Continuing onward, you will reach the primary building of the Presidential Palace, also known as Zichao Tower. The Tower is composed of five floors, wherein, the first floor is for civil officials, the second floor for president and vice president, while the third floor is for conferences.

The West Section
(
Xuyuan Garden
)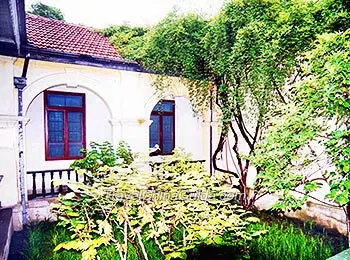 Xuyuan Garden
Xuyuan Garden sits at the west of the Presidential Palace, so it is also called the "West Garden". As a typical southern Chinese garden, Xuyuan has Stone Boat (Bu Xi Zhou), Wangfei Pavilion, Pavilion of the Ripple, and Yinxin Tablet House, etc. The most noteworthy building is the Office of the Provisional President, where the first cabinet meeting of the provisional republican government was held here on January 21st of 1912. Later on, it was occupied by various military organizations of National Government.

The East Section
It had once been the site of an administration building and is now used to display some important historical documents and records. Exhibitions on different themes are often held here.
Admission Fee
CNY 40
Opening Hours
7:30 to 18:00 (March 1 to October 31).
7:30 to 17:30 (November 1 to November 30).
8:00 to 17:00 (December 1 to the end of February in the next year).
Visitors need to buy tickets an hour earlier than the time to close the museum.
How to Get There
1. Take metro line 2 or line 3 and get off at Daxinggong Station.
2. Take bus line 29, 44, 65, 95, 201, 202, or 304, and get off at Zongtongfu (the Presidential Palace) Station.
3. Take bus line 2, 3, 31, 68, 80, or 313 and get off at Daxinggong North Station.
4. Take bus line 1, 5, 9, 25, or 34 and get off at Daxinggong / Daxinggong East Station, and then go across Nanjing Library.
Nanjing Bus / Metro Search

Nearby Attractions:

Zhanyuan Garden

Confucius Temple
(Fuzimiao)

Dr. Sun Yat-sen's Mausoleum