Taiyuan Attractions - Things to Do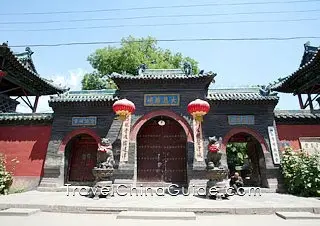 Chongshan Monastery, Taiyuan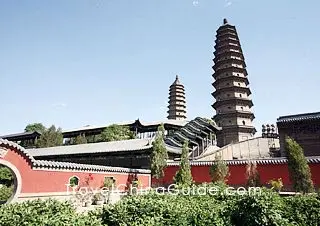 Twin Pagoda Temple, Taiyuan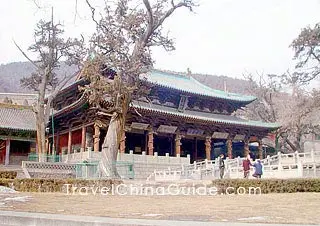 Goddess Mother Hall, Jinci Temple

Taiyuan is not a hot tourist destination, but has a few attractions worth visiting.

Chongshan Monastery

Jinci Temple

Mount Wutai

Twin Pagoda Temple

Shanxi Museum
Here is a two-day tour in Taiyuan for your consideration.
Day 1
In the morning, you can choose an itinerary like this: Starting from the railway station in the morning take bus No. 8 to visit the famous Jinci Temple. This temple is the first on the top things to do in Taiyuan. At noon, you can have lunch at the temple. In the afternoon, you can take the minibus in front of the temple that will take you to Tianlong Mountain. This is a popular attraction where you can enjoy the Tang Dynasty sculptures in the mountain caves. After which you can return to the downtown area and take a rest.
Day 2
Today is for visiting the points of interest within the city. In the morning, you can visit the twin pagodas of the Twin Pagoda Temple. And then go on to see Yingze Park around noon. Upon leaving the park, you can have lunch at the liu Xiang, the popular food street in Taiyuan. In the afternoon, you can visit the Provincial Museum and the Chongshan Monastery. In the evening, you can do some shopping on Kaihua Si Street and Zhonglou Street. Of course, do not forget to have a taste of the local delicacies on the food street.

In addition, you can go from Taiyuan to the Mount Wutai. It is rated on both the list of the first group of national attraction designated by the State Council and the list of the top 10 scenic spots in Shanxi Province.

A Tip
The Jinci Temple is located in Jinci Park, which is free of charge. As you pass through the park to reach the temple you will encounter guides who eager to offer you their services. We recommend that you employ a guide in the temple itself rather than one from the Park as they are better value.
- Last updated on May. 24, 2023 -
Questions & Answers on Taiyuan Attractions
Asked by Guest from CANADA | May. 24, 2023 01:46

Reply
what to wear in july and august?
if i am going to taiyuan in mid july for a month what clothes to pack with me?

Answers (1)
Answered by Hailey | May. 24, 2023 19:55

0

0

Reply
You are suggested to take light and breathable summer clothes like short sleeve shirts, and shorts. Sunglasses are also recommended. You also need a light coat in case of cool rainy days.
Asked by Anthony from FRANCE | Feb. 12, 2023 02:30

Reply
Noodle making
Where can I see a noodle making show?
Answers (1)
Answered by Gary | Feb. 13, 2023 17:47

0

0

Reply
There are many restaurants offering it. I recommend Shanxi Huiguan at No.19, East Shengli Street. The performances invlove many kinds of noodles.

Asked by Katy from NEW ZEALAND | Oct. 08, 2015 02:03

Reply
When is it the best time to visit Taiyuan?
Answers (1)
Answered by Adele from CANADA | Oct. 08, 2015 02:22

0

0

Reply
Generally speaking, May to October is considered the best sightseeing time. The weather conditions will be nice. At the same time, you can fully appreciate the beautiful scenery of scenic spots.
Asked by Kristine from SINGAPORE | Sep. 22, 2015 23:12

Reply
Hi, I'm planning to go Taiyuan during December 2015.
Please advise me on the attractions and also the clothing. I mean, it would be winter over there, and with thick coats, are we able to climb the mountain? Thank you!
Answers (2)
Answered by Jason from UKRAINE | Sep. 23, 2015 01:07

0

0

Reply
According to the previous weather data, it was 15 F to 30 F during that period of time. It will be chilly. You need to bring heavy overcoats, sweaters, pants and othere winter clothes. To be honest, it's too cold to climb the mountain.

You are suggested to tour around other popular scenic areas, such as Twin Pagoda Temple & Chongshan Monastery and Jinci Temple. If time permits, go and enjoy Pingyao Ancient Town, which can be reached in half an hour by bullet train.
Answered by Kristine from SINGAPORE | Sep. 28, 2015 05:04

0

0

Reply
Thank you so much, Jason!

I guess climbing the mountains will be a no in this trip. I will also take your suggestions into consideration.
Asked by YorkEL from CANADA | Jun. 03, 2013 13:45

Reply
Has anyone been to Mengshan Giant Stone Buddha near Taiyuan? How's it? I can't find any review.
Answers (1)
Answered by Jessy from SINGAPORE | Jun. 03, 2013 21:12

0

0

Reply
The statue is perfect, but the environment around is not developed well. The transportation is convenient.
Now, there are only a statue of Buddha and a small temple there.