Taiyuan Attractions - Things to Do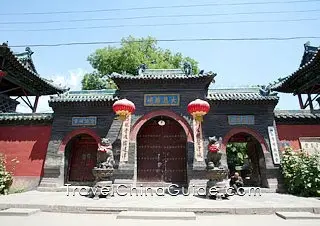 Chongshan Monastery, Taiyuan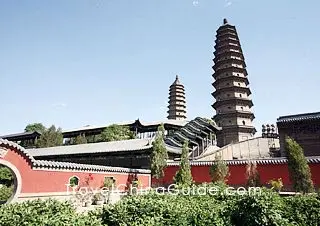 Twin Pagoda Temple, Taiyuan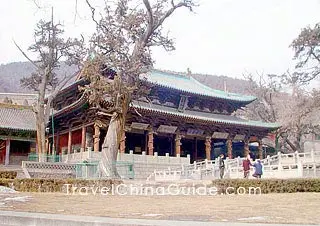 Goddess Mother Hall, Jinci Temple

Taiyuan is not a hot tourist destination, but has a few attractions worth visiting.

Chongshan Monastery

Jinci Temple

Mt. Wutai

Twin Pagoda Temple
Here is a two-day tour in Taiyuan for your consideration.
Day 1
In the morning, you can choose an itinerary like this: Starting from the railway station in the morning take bus No. 8 to visit the famous Jinci Temple. This temple is the first on the top things to do in Taiyuan. At noon, you can have lunch at the temple. In the afternoon, you can take the minibus in front of the temple that will take you to Tianlong Mountain. This is a popular attraction where you can enjoy the Tang Dynasty sculptures in the mountain caves. After which you can return to the downtown area and take a rest.
Day 2
Today is for visiting the points of interest within the city. In the morning, you can visit the twin pagodas of the Twin Pagoda Temple. And then go on to see Yingze Park around noon. Upon leaving the park, you can have lunch at the liu Xiang, the popular food street in Taiyuan. In the afternoon, you can visit the Provincial Museum and the Chongshan Monastery. In the evening, you can do some shopping on Kaihua Si Street and Zhonglou Street. Of course, do not forget to have a taste of the local delicacies on the food street.
In addition, you can go from Taiyuan to the Mt. Wutai . It is rated on both the list of the first group of national attraction designated by the State Council and the list of the top 10 scenic spots in Shanxi Province.
A Tip
The Jinci Temple is located in Jinci Park, which is free of charge. As you pass through the park to reach the temple you will encounter guides who eager to offer you their services. We recommend that you employ a guide in the temple itself rather than one from the Park as they are better value.