Hefei Travel Tips
Area: 7029.48 square kilometers (about 4,368 square miles)
Resident Population: 5.01 million
Area Code: 0551
Zip Code: 230000

Emergency Numbers:
Fire: 119
Police: 110
Ambulance: 120
Traffic Accident: 122

Useful Numbers:
Consumers' Association: No. 96, Suzhou Road
Telephone Number for Consumer Complaint: 0551-2649904
Time Inquiry: 117
Weather Forecast: 121
Telephone Number Inquiry: 114

Bank:
Bank of China can service you with foreign exchange. Usually the bank opens between 09:00 - 17:00 from Monday to Friday. In Hefei, Bank of China has set up several branches; the following is some branches' detailed information for your reference:
Anhui Branch Location: No.313, Changjiang Road
Ma'anshan Location: No.68, Ma'anshan Middle Road
Tongling Small Local Branch: No. 248, Heping Road
Wuhu Road Small Local Branch: No.47, Wuhu Road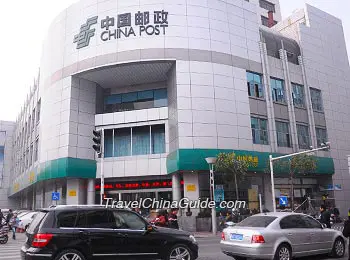 Post Office

Post Office:
Anhui Provincial Post Office: No.445, Huangshan Road
Changhuai Post Office Location: No.193, Chuzhou Road
China Post has many branches on the main streets in the city such as Changjiang Road (East), Meiling Avenue, etc.

Hospital:
Baohe Hospital
Address: No. 227, Ningguo Road
Capital Hospital of Anhui
Address: No.17, Lujiang Road
Tel: 0551-2283114

University
University of Science and Technology of China
Address: No. 96, Jinzhai Road

Nightlife
Formerly, most Chinese people's impression of Hefei was that of a small, poor city in southeast China. But nowadays, through economic development, it has become a vibrant city where, after a day's work, people enjoy a rich and colorful nightlife. Generally speaking, tradition and modern lie side by side and leisure and romance are two words that can best summarize the night life. Wandering along the streets at night or sitting in the moonlight sipping tea or coffee. How romantic!
At night, traditional 'culture vultures' can enjoy a theatre performance of Lu Opera performed by Lu Opera Troupe of Hefei City. This excellent show is not to be missed. The well-known repertoire of Lu Opera plays are Li Qingzhao, Baishezhuan, Shuangsidai, Jieluoyi, etc. If you are in a more aesthetic mood, People's Film & Video Recreational Center located in No.16 Quxi Road is a good choice. These can be reached by bus No.12, 14, 22, 25, 104, 107, 112, 114, 120, and 121. There are many recreational areas including a luxurious cinema, concert hall, musical tea room and a pub. A similar venue, Changjiang Showplace, is the Endsville recreational center in the city. Moreover, Huachong Showplace has additional leisure activities such as Roller-skating hall, billiards hall, chess & card room and rock-climbing wall.

Tea House
Drinking tea is indispensable in Chinese daily life. It is well known that Anhui Province is famous for its tea production. So, when visiting the city, the capital city of Anhui, tea-tasting at a tea house, especially at night, is crucial. The following is some tea houses' address:

Guyu Tea House
Address: middle district along Huizhou Road
A Qingsao Tea House
Address: No. 60, Lujiang Road

Pub
YY Face Bar
Address: No. 77 Ma'anshan Road
Getting There: take bus No. 106, 134, 137, 226, 235 and 902.

Café
U.B.C. Cafes
Address: No. 93 Shouchun Road
Getting There: take the bus No. 2, 15, 25, 46, 102, 106, 118, 129, 131 and 132.
Kangni Cafes
Address: No. 268, Jinzhai Road
Getting There: take the bus No. 10, 12, 13 16, 18, 10,105, 110, 112, 113 and 123.
New York Western-style Food & Coffee House
Address: No. 450 along Meiling Avenue
Getting There: take bus No. 4, 5, 11, 14, 27, 31, 104, 105, 109, 111, 113, 117, 119.
- Last modified on May. 16, 2018 -
Questions & Answers on Hefei Travel Tips
Asked by Haseeb from PAKISTAN | Aug. 10, 2015 10:31

Reply
How much distance between USTC and Anhui University Hefei?
Answers (1)
Answered by Wonder from NEW ZEALAND | Aug. 11, 2015 01:27

2

0

Reply
Do you stay at Longhe Campus of Anhui University?
The distance is about 0.8 miles.
Asked by tony from AUSTRIA | Jul. 03, 2014 14:05

Reply
how far is it from hefei airport to the university of science amd technology of China?
How much will it cost by taxi?
Answers (3)
Answered by Jason from USA | Jul. 03, 2014 20:38

1

1

Reply
There is more than one branch of the school in the city, so let me know which one you want to go first.
Answered by tony | Jul. 04, 2014 19:36

1

1

Reply
The campus with the CSC scholarship students, i dont know how many campuses the university has
Answered by Rushan from INDIA | Jul. 04, 2014 20:36

0

2

Reply
As I know, international students stay in the old campus (east one) at Jinzhai Road. To get there, you can take airport shuttkle bus line 3 to get off at Swan Lake Hotel (Tianer Hu Hotel). Then walk to Anhui Daily Newspaper Office (Anhui Ribaoshe) to take bus no. 166 to reach your destination.
Asked by Syed Muhammad Ali from PAKISTAN | Aug. 12, 2013 08:02

Reply
Pakistan to University of Science and Technology of China in Hefei
I got admission in University of Science and Technology of China (USTC). I am from Pakistan. I have to reach to Anhui-HF to this University on 1st September for regestration. Kindly tell me the route and addresses that how I can travel from Islamabad- Pakistan please
Answers (1)
Answered by Susan from LIBYA | Aug. 13, 2013 01:15

1

1

Reply
It is suggested to fly to Beijing first and then change to take bullet train to reach HF. Upon reaching the railway station, you can take a taxi to reach your university.
Asked by Mr.brian from USA | Apr. 10, 2011 13:08

Reply
Is there a left-luggage area in the Hefei airport?
Answers (1)
Answered by Ms.Lisa | Apr. 10, 2011 21:30

1

1

Reply
Yes, there is. And you can find it at the domestic departure hall.