Dali Travel Tips

Area: 1,468 square kilometers (567 square miles)


Population: 590,000


Nationalities: Han, Bai, Hui, Tibetan, Naxi, Yi


Area Code: 0872


Zip Code: 671000

Emergency Numbers:
Fire: 119
Police: 110
Ambulance: 120
Traffic: 122

Useful Numbers:
Consumer Complaint: 12315
Tourist Complaint: 2670384
Telephone Number Inquiry: 114
Weather Forecast: 121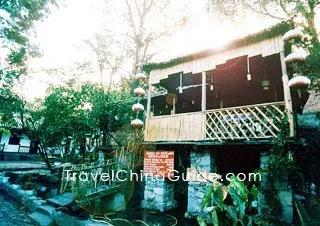 A small featured inn

Youth Hostel
Dali Three Pagodas Youth Hostel
Address: at the north gate of Dali Old Town
Tel: 86-872-2666398
Taoyuan Renjia Youth Hostel
Address: Taoyuan Terminal of the Butterfly Spring
Tel: 96-872-2431148

Banks:
Bank of China facilitates foreign exchanges and other services. Inquiry can be made at several branches as follows:
Renmin Road Branch Office: No.180, Renmin Road, Xiaguan
Yucheng Branch Office: No.353, Fuxing Road, Ancient City
Guanyi Branch Office: No.39, North Erhe Road, Xiaguan

Post Office:
Post Office of Dali Autonomous Prefecture: No.4, Jianshe Road, Xiaguan
Cangshan Road Branch: Cangshan Road (in the southeast corner of the crossing between Cangshan Road and North Taian Road), Xiaguan
Post Office of Dali Autonomous Prefecture Dali Branch: Lvyu Development Area, Ancient City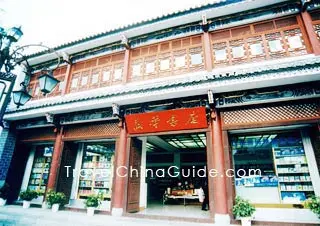 Xinhua Bookstore

Hospital:
People's Hospital of Dali Prefecture
Address: No.122, South Renmin Road, Xiaguan
No.1 People's Hospital
Address: No.217, Taian Road, Xiaguan

Bookstores
Xinhua Book Store
Address: No.152, Taian Road, Xiaguan
Bus: 12, 5, 6

Christian Church
Address: No.79, Pingdeng Road



Nightlife

Dali has become a distinguished tourist destination attracting countless visitors yearning for something extraordinary. Today's Dali is an enthralling place mixed with modern and old fashions and is prosperous but also tranquil. The nightlife here is always fascinating and colorful.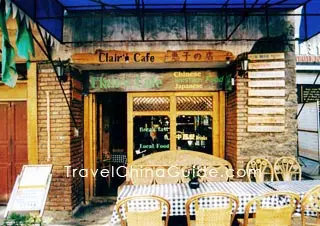 Grinding time in a cafe
Nightlife entertainment of the city's new district (Xiaguan) mainly converges on the square before the bus station on Jianshe Road. Besides the Karaoke TV, cinemas, discos, the square is also a wonderful entertaining place to dance with people of many different cultural groups or to admire local operas. Getting close to the local people's daily life, the open-air squares like this can provide visitors with an intimate connection with the city. More visitors may choose to spend a serene night in Dali's Ancient City. They could relax into light-hearted chat while drinking beer and the tranquil atmosphere of the ancient city can properly set the tone for timeless relaxation. Foreigner Street gathers many westerners in numerous cafes and pubs. That is the reason why this street gains its famous name, Foreigner Street.

Recreation Center
Dali Cultural Recreation Center (Bowling, Karaoke TV, health club)
Address: Central Jianshe Road, Xiaguan

Pubs
Tangchao Pub
Address: No.87, Foreigner Street, Ancient City
Taibailou
Three Course Tea ceremonies are performed here.
Address: No.52, Foreigner Street, Ancient City
Sakura
Address: Central Square, Ancient City

Café
Tibetan Café
Address: No.42, Foreigner Street, Ancient City
Mali Café
Address: No.105, Boai Road, Ancient City

Internet Bar
Qianzhu Internet Bar
Address: F3, No.52, Jichang Road, Xiaguan
- Last updated on Jul. 18, 2019 -
Questions & Answers on Dali Travel Tips
Asked by OHCRUMBS | Nov. 10, 2016 01:31

Reply
Is there a grocery store in Dali that sells western and/or European items?
Answers (1)
Answered by Joe from USA | Nov. 10, 2016 23:39

0

0

Reply
Yes, you may go to Walmart at the crossroad of South Erhe Road and Tai'an Road.

Take bus line 6, 8, 9, 12 or 17 to City Hospital (Shi Yi Yuan) Station, and walk northeast for about 250 yards to it.