Top 10 Things to Do in Dali
Dali in southwest China is known for appealing natural landscapes and diverse culture of ethnic minorities, rewarding its visitors lots of interesting things to do in Dali, like climbing Cangshan Mountain, cycling around Erhai Lake, seeing traditional residences, watching
Bai
people's music and dance performance, try tie-dying, and taste delicious local food.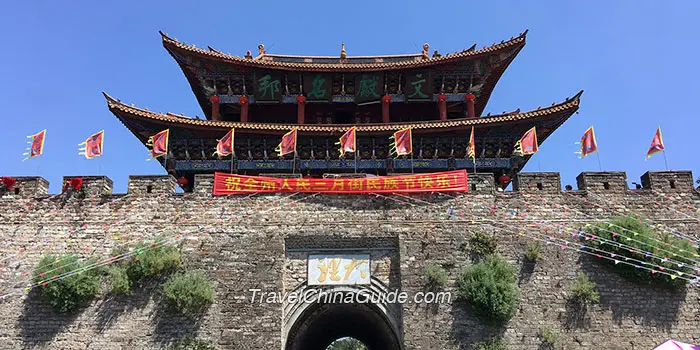 Dali Ancient City, with over 600 years' history, is a nice place for tourists to experience slow-paced life. One could visit the city wall, temples and other buildings of the
Ming
and
Qing
Dynasties (1368-1911). Also, as the habitation for Bai people, tourists could sample their customs here. Then, why not take a walk along the Fuxing Road, which is lined with all sorts of souvenir shops. Traditional clothes, marble handicrafts and wicker works sold here are very exquisite. In the evening, many chic bars are open for you to unwind. By the way, Apr. to May is the best time to come here, when many festivals are celebrated.

Recommended Tour:

3 Days Private Dali Tour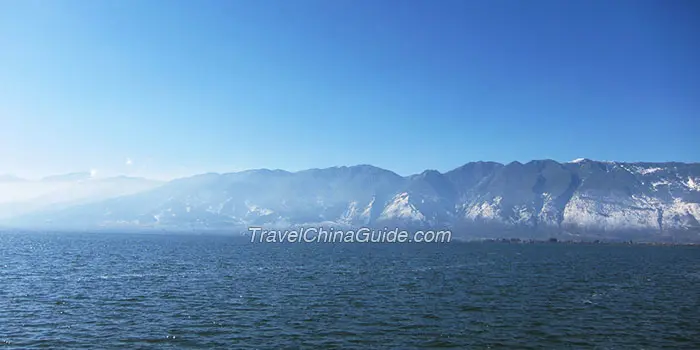 Cycling around Erhai Lake is a very popular Dali thing to do among tourists, for its nearly 120km (74mi) long shoreline links many places of interest, such as Xiao Putuo Temple, Yuji Island and Wase County. Every cyclist could leave their worries and annoys behind upon seeing the blue lake, undulating mountains, flying birds, bright flowers and beautiful sunset. By the way, the scenery of the east route is much better than that of the west route, and tourists are suggested to set aside two days for cycling.
3
Shuanglang Ancient Village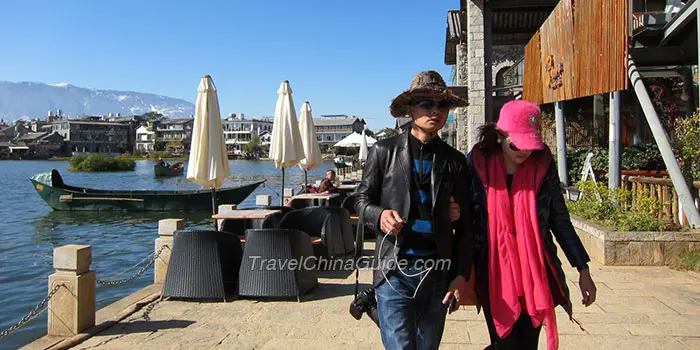 Shuanglang Ancient Village is considered the best place to appreciate Cangshan Mountain and Erhai Lake. Two main attractions of Shuanglang are Yuji Island and Nanzhao Folk Island. Tourists may walk to the Yuji Island to listen to the waves washing the lakeshore or watch the sunset. Moreover, tourists could pay local fisherman to take a boat tour on Erhai Lake, which is a truly soothing thing to do in Dali. If tourists want to get to the Nanzhao Folk Island, five-minute boat ride from the village is needed. Besides, it is recommended that one spends one night at the village to try local barbecue and bonfire party.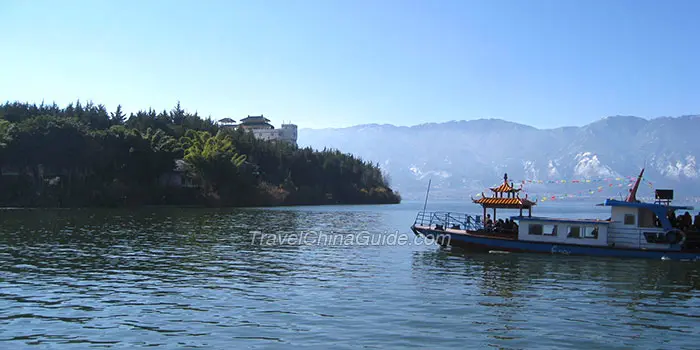 Cangshan Mountain boasts snow-capped peaks, strangely shaped clouds and the panorama of Dali Ancient City. To get to the mountain top, tourists may walk along the 18km (11mi) boardwalk on the hillside. During the hiking, one could not only enjoy the magnificent views of Erhai Lake and the Dali Ancient City, but also come across many attractions such as the Qilongnv Pool, Zhonghe Temple and the Xima Pool. Of course, ropeway is also available for tourists to get to the popular attractions or the peak on the mountain.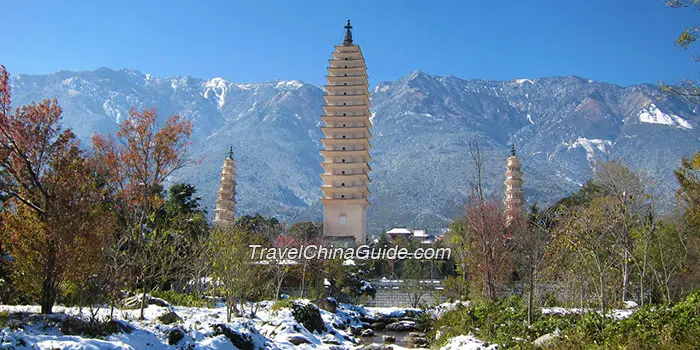 Chongsheng Temple is the largest Buddhist temple in Dali, and visiting historical attractions inside should be on your list of "what to do in Dali". Upon you enter the scenic area, three splendid pagodas, with the biggest at the center and two smaller ones on the north and south, are bound to draw your attention. They look rather holy and solemn against the Cangshan Mountains. After you take photos of them, you may go further along the central axis to tour the exhibition hall of historical relics, Bell Tower and the Yutong Guanyin Hall. And the cowhide drum inside is really worth seeing. Nevertheless, it is the Chonsheng Temple that best shows Dali's glory over 1,000 years ago.

Recommended Tour:

5 Days Private Tour to Kunming - Dali
6
See Traditional Folk Residences at Xizhou Ancient Town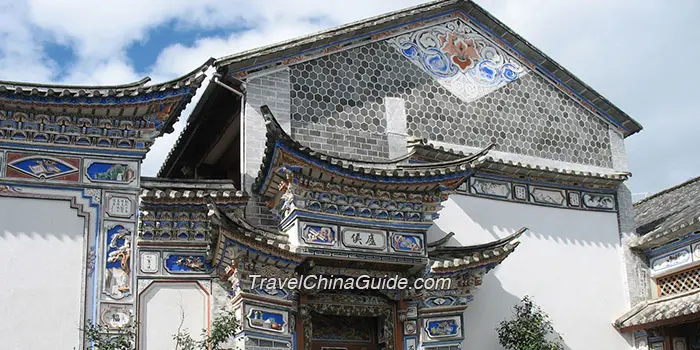 Another recommended thing to do in Dali is to visit the Xizhou Ancient Town to see traditional residences of the Bai ethnic group.
Yan's Compound
is the most well-preserved. When visiting this compound, tourists may pay special attention to its screen wall, courtyard layout, overhanging eaves, brackets and murals, which are all representative of Bai's architecture. What is more, here, tourists may have chance to watch Bai people's music and dance performance, and taste their refreshing Three Course Tea (San Dao Cha). Yang's Compound, located in east Xizhou, is another popular site. Though its overall layout is similar to Yan's, its wood carving pattern is much more exquisite.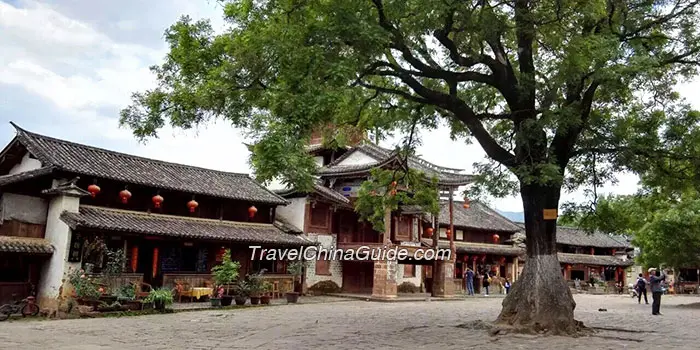 Shaxi Ancient Town used to be a courier station along an ancient trade road. Since it is less developed than Dali Ancient Town, the buildings, horse trading store, fair etc. all retain their original look back in ancient times. If tourists happen to visit Shaxi Ancient Town on festival days, they may see Bai people gathering on the Sifang Street and happily dancing and singing. Besides, for those interested in Bai's Buddhism, they may pay a visit to the Xingjiao Temple and know more from the murals and sculptures. Tourists could also try horse riding to feel the ancient caravan culture of Shaxi.

Recommended Tour:

5 Days Priviate Tour to Lijiang, Shaixi & Dali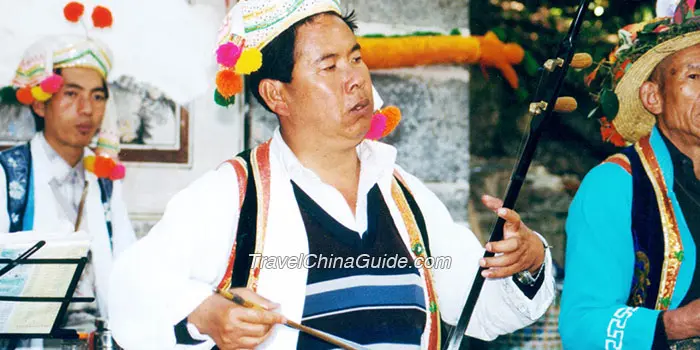 Butterfly Spring is situated at the foot of Cangshan Mountain. The spring water here is extremely blue and clear, and people could even watch small bubbles rising from the bottom. As name suggests, another highlight of this attraction is butterfly. Every April 15th of Chinese lunar calendar, the Butterfly Festival is held here as thousands of butterflies gather by the spring. The cheerful atmosphere is lit up when Bai people start to play musical instruments and sing folk songs. Also, it is an occasion for single Bai people to find their ideal partner, which is a romantic thing to do in Dali's tradition.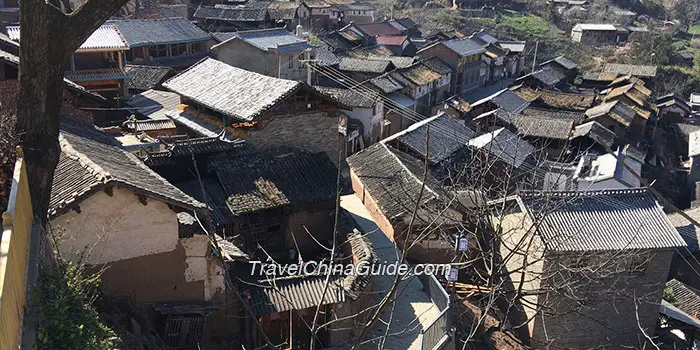 What to do in Dali next is to visit Nuodeng Old Town. This town was known for producing salt back in the
Tang Dynasty
(618-907), and tourists can know more about its salt culture through the ancient relics of salt well and salt office. Since generations of Bai people live here, their architectural style is another highlight. Local people's residences were built along the undulating hills, and the doors, windows, pillars, eaves etc. feature the decorations of wood carvings and paintings. Other well-preserved relics include memorial archway, ancestral shrine and Taoist temple. By the way, Nuodeng Ham, which is preserved with local handmade salt, is a must try for every tourist.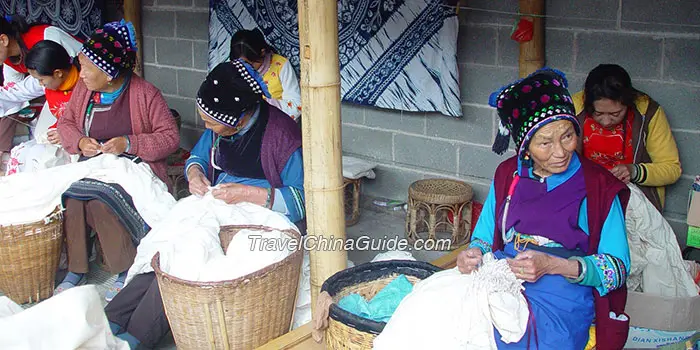 When traveling in Dali, tourists may notice that local women usually wear clothes with delicate blue and white patterns. In fact, this is a tie-dying technique exclusive to Bai people, and Zhoucheng village is the best place for tourists to know more about it. At Zhoucheng, there are many tie-dying workshops open to tourists. One may watch every step of tie-dying, or have a try with local people's help. Also, one could buy readymade tie-dying shirt, shawl, scarf etc. as souvenir. Interestingly, many tourists cannot help taking photos of blue and white cloths being sun dried, for fluttering cloths look very beautiful against quaint buildings.
- Last updated on Apr. 06, 2021 -