8 Features of Present-day Chinese New Year
Chinese New Year (Spring Festival) is a traditional festival with a long history, and many old customs have been passed down, like putting up Spring Festival couplets and giving red envelopes. In recent years, more and more new features appear and some interesting modern activities have been added on to the list as time passes on.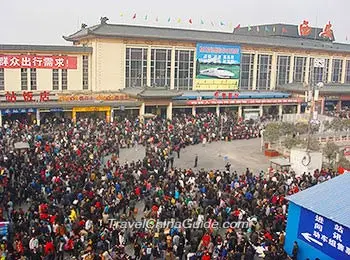 Spring Festival Travel Rush
Going home for the festival is a pilgrimage in China, as mentioned in some western medias. Nothing can stop Chinese people from going home for a family reunion on such occasion, which sees about two-third of the population on the move.

Tickets for flights, trains and buses would normally get sold out very fast and it's not unusual for migrant workers to queue for up to 10 hours just to buy their tickets home. Although they get a ticket, they might have to stand about one day long on the stools without a seat. Most the normal trains will be fully packed, some even overload passengers.

Whose home to go for the Spring Festival?
Young couples nowadays seem to be facing this new problem, whose home to go for the festival, which tops the agenda of a family meeting. Traditionally, the wife accompanies her husband to visit her parents-in-law first before returning to their own home. However, modern women see it otherwise and have been asking for a visit to her parents first instead during the New Year. This at time leads to conflicts in the household and at worst, a divorce. The best remedy would be taking turn to visit each other's home.

Homemade Reunion Dinner Moves to Restaurants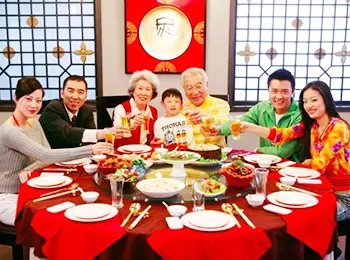 Family Reunion Dinner
Women traditionally labor in the kitchen preparing the new year's eve reunion dinner. But, with the improvement in living standard, many families in the cities nowadays opt to celebrate their reunion dinner in big restaurants or hotels. It would be the busiest time for most restaurants, which normally would be fully booked at least 15 days before the Chinese New Year.

Young Bachelor's Anxiety
New Year would bring anxiety among young bachelors who have graduated from university. This is an intersting feature of present-day Chinese New Year. Reason being the next thing the elderly and relatives would like to know is about their love life and their work, like how much they are earning per month. On the other hand, for those who are engaged, their inquiries would be like if the marriage date has been selected and when they intend to start a family. This is the way the elderly and relatives show that they care about them, not knowing that they are indirectly putting pressure onto these youngsters. Hence, they sometime chose not to return home or worst, they may even resort to the extreme by renting a fake girl/boy friend to bring home.

Best Time for Matchmaking and Wedding
Parents usually begin to arrange matchmaking for their children who work in far urban areas when nearer to the Lunar New Year. Reason being during the holiday, most young people will go back home and hence a good opportunity for both parties to meet up. Some may even experience three matchmakings just in one day. Meanwhile, those who are engaged will seize the chance to hold their wedding ceremonies when their schoolmates, relatives and friends are all at home. No wonder some people may attend several weddings in a day.

New Year Greeting through Phones becomes Hot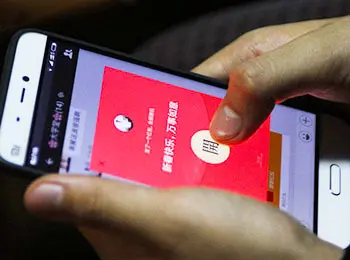 Greetings and Red Envelopes through Wechat
The tradition of kowtowing to elders fades away, but new features for Chinese New Year greeting emerges. Nowadays, young people stays in touch through social media tools like Wechat and QQ. With many free online massages, they greet each other via such media. Even the Red Envelope has gone online as the festival gift.


Learn Chinese New Year Greetings

Travel Far Instead of Staying Home
The Spring Festival is the longest public holiday in China. People used to just stay at home and visiting relatives and friends staying around the same area. However, that has changed lately and travelling within the country is rather common now. People who are fully occupied in work finally get a chance to relax themselves by traveling. Harbin, Sanya, Hong Kong and Macau are the hottest domestic destinations, and some Southeast Asian countries also get popular, such as Thailand, Bali Indonesia, Singapore and Malaysia.

Less Firecrackers and Fireworks
Setting off firework is one of the oldest customs, but it usually gives rise to air pollution and safety problems. Nearly every year there are people getting injured in accidental firework explosions. There are more and more restricted rules on the fireworks nowadays and environment-friendly celebration is advocated.
- Last modified on Apr. 14, 2021 -