Chinese New Year Gift Ideas for Seniors, Kids and Friends
Chinese New Year, being the most important festival in China, is also a season of giving. Our gift expert shares some great Chinese New Year gift ideas, helping you choose proper gifts for your parents, kids, in-laws, and friends. Gift selection must be done skillfully, based on not only the different status of the receivers, but also the Chinese festival and culture context.

6 Most Popular Chinese New Year Gifts
During Chinese New Year, there are 6 categories of things that will never be out of fashion. When you visit relatives, friends or colleges, red envelopes, cigarettes, alcohol, tea, fruits, and health foods are good choices. You'd better choose four kinds of material gifts, or if you do not have an ideal Chinese New Year gift idea, just give a red envelope, which is the most welcomed and direct way to show your sincerity and affection.
1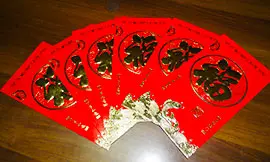 Monetary gift is the most practical choice – CNY 200 to 1,000 for kids while CNY 1,000 to 5,000 for parents.
2
Cigarettes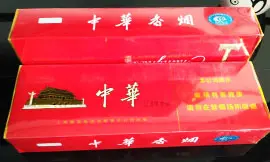 If your host smokes, prepare two cartons of cigarettes in the brands they like. A packet of cigarettes is improper.
3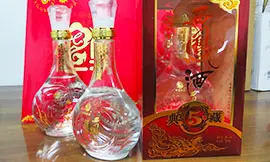 If your friends like drinking, you can get fine wine as the Chinese New Year gift. Liquor is usually given in two bottles.
4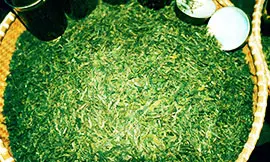 Tea is the most favored drink in China and widely consumed. Prepare two boxes of tea leaves in a decent package.
5
Fruits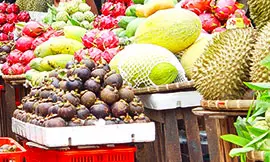 Fruits are a safe Chinese New Year gift idea. You can bring apples or oranges in boxes. Pears should be avoided.
6
Health Food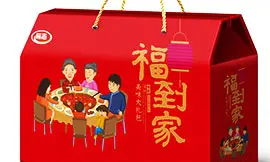 Healthcare products are always ideal for the old people, especially tonic foods of high nutritious value.
Chinese New Year Gifts for Seniors
For parents and parents-in-law, or other senior relatives or friends, the proper gifts include fitness equipment, tonic foods, and clothes.




Fitness Equipment: It is always welcomed by the seniors. A massage chair, a foot spa massager and a massage pillow are all good choices.

Tonic Foods: For seniors in poor health, you can prepare some tonic products, such as edible bird's nest, ginseng, and cordyceps.

Clothes and accessories: The festival falls in winter. The seniors tend to be more afraid of coldness, so warm clothes, hats, scarfs and gloves are useful.

Crafts: If the receivers have special hobbies, you can choose things according to their interests. For example, paintings and porcelain for antique fans, and tea set for a tea lover.


Chinese New Year Gifts for Kids
For your own kids, or kids of your relatives or friends, the most popular Chinese New year gift idea would be the red envelopes. Candies, toys, clothes, books, and school supplies are also good presents for kids.





Red Envelope: The common amount of lucky money inside a red envelope for a kid ranges from CNY 200 to 1,000. It is better to get some crisp and new notes wrapped in a red envelope.

Snacks: Candies, chocolate and pastries are always a kids' favorite, which can surely win their heart. However, if the kids are teething, sweets should be avoided.

Toys: A funny toy will grasp kids' attention successfully. Barbie dolls are appropriate for little girls and toy cars for boys.

School Supplies: For school age kids, books, schoolbags, pens, dictionaries and palmtops are greatly welcomed.

Chinese New Year Gift Ideas for Friends
To prepare the Chinese New Year gifts for hosts, either your in-laws or friends, you can select from the 6 most popular items - red envelopes, cigarettes, alcohol, tea, fruits, and health foods. In general, for people who are in need, pragmatic things are recommended; for people who are wealthy, the ingeniousness of the present is stressed. If you know the specific interest of your friends, a special present or even a homemade item is okay, based on the intimacy of your relationship.

New Year Gifts for Girlfriend and Boyfriend
Boyfriend

Wallet
Shaver

Belt

Lighter

Girlfriend

Lipstick

Necklace

Perfume

Chocolate
Etiquette Guidelines for Gift Giving
2. The gifts should be in right colors. Red, yellow and gold are most favorite colors during Chinese New Year, while black and white things should be avoided.
3. Prepare things in even numbers, like two bottles of wine and two cartons of cigarettes. Avoid odd numbers. It is extremely impolite if you take three kinds of gifts when visiting a Chinese family.
4. Give the gifts in the right time, usually upon arrival at one's house or the very moment you meet each other. Don't give at the end of a visit.
- Last modified on Feb. 14, 2021 -
Questions & Answers on Chinese New Year Gift Ideas
Asked by Sandy from USA | Feb. 12, 2021 12:52

Reply
Can chocolate be a gift for the Chinese New Year?
Answers (1)
Answered by Alice | Feb. 14, 2021 16:05

0

0

Reply
Yes, it totally can.
Asked by Dawn byrd from USA | Feb. 09, 2021 14:44

Reply
I have exchange Chinese student 16 yrs old what would be an ideal Chinese New Years gift to give him
Answers (1)
Answered by Julie | Feb. 14, 2021 16:07

0

0

Reply
Do you know his hobbies? If yes, you can send the gift that he really like. If not, you can send him a red envelope or send some cholocates.
Asked by Amber B. from USA | Feb. 06, 2021 13:16

Reply
I thought red envelopes were only to be given to children and unmarried adults. Is this correct?
Answers (1)
Answered by Mary | Feb. 07, 2021 16:40

0

0

Reply
Yes, generally speaking, you are correct based on the Chinese tradition.
Asked by Karen from CANADA | Jan. 23, 2020 12:19

Reply
Scented Candles Ok?
Is it ok to include in the gift basket for New Years a scented candle with a rat on it?
Answers (2)
Answered by Laura from UKRAINE | Jan. 31, 2020 16:03

0

0

Reply
Yes, it would be fine. :)
Answered by Jean | Jan. 14, 2021 05:04

0

0

Reply
Please do not! Candles in Chinese culture as a gift are not good luck.