Haikou Tours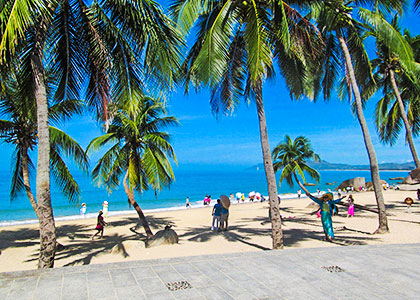 No trip is as leisurely as this Sanya private tour package from Haikou. You can stroll through streets lined with coconut palms, lie on the golden beach, bathe under the warm sunshine, enjoy a short cruise to the West Island or taste the tempting seafood on the island province of Hainan. Follow us and you will be captivated by these tropical seaside cities, free of pollution.
The above routes do not meet your requirements? Please click
Tailor My Trip
Independent Travelers
For more vacation packages, please click
Hiking Adventure
,
Golf Vacation
,
Bicycle Routes
.

Top 8 Things to Do in Haikou

Top 10 Things to Do in Sanya

Top 10 Things to Do in Hainan

Best Time to Visit Hainan