Code: TB04
Lhanag-tso Lake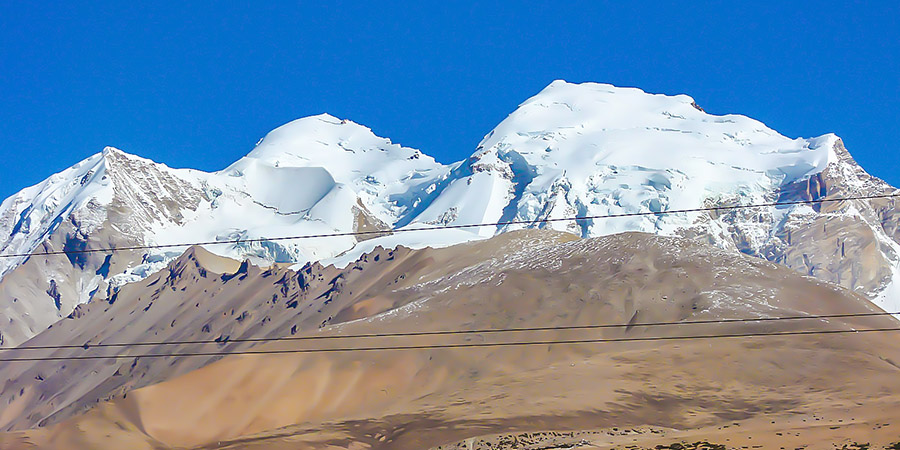 Lhanag-tso Lake, Tibet
Your adventure will start from Baga, a village in the southeast of the
Tibet Autonomous Region
. On the first day, drive westward to visit the "Ghost Lake" Lhanag-tso, which is also called Rakshas. Lhanag-tso Lake appears dark blue and is quite salty. No plants, no cattle or sheep could be found around the lake. It seems lifeless here. So people call it the "Ghost Lake". It is located 10km west to Mapam Yumco Lake, with an altitude of 4,573 meters and an area of 70 square kilometers. It is said that the bottoms of these two lakes are interconnected, but one side is freshwater holy lake, the other side is salt water Ghost Lake. When visiting this lake, you are suggested to be sincere and respectful otherwise inauspicious things may happen there. The admission fee for this lake is CNY5.00 net per person.
On the second day, you need to take a car to Pulan. You may hire a car at Baga County, at a cost of about CNY50.00 net. Upon arrival, we suggest you first find a hotel and check in to keep your luggage at the hotel. We recommend the Peafowl Hotel for you, which is the best one in Pulan town. The room is very clean but there is no bathroom in the standard twin room. The room rate is CNY100.00 net per night. Then you can take time to visit the town leisurely. If you are interested, we recommend the Pulan Port for you, this is the border from China to Nepal. Many Nepalese reside in the Nepal Mansion and do business here. Walking west for 10 minutes from Nepal Mansion, you will find the Pulan "International Trade Market". The sellers are mainly the Nepalese, who sell spices, cotton materials, jewelry, coffee and so on which are from Nepal and India. You can do some shopping and choose some souvenirs for your families or friends.
Tibetan people
On the last day you will continue your tour to the last stop- Kejia Monastery. Kejia means "settlement" in the Tibetan language. This monastery is located at the valley at the foot of a mountain, 19 km from Burang County. It is a small monastery, renovated after the Chinese Cultural Revolution (during the 1970s). There is a flood land and some red reeds in front of the Monastery. Near the Monastery is the beautiful Kejia Village, which looks like a haven of peace and happiness. The best time to visit here is January 12th of the Tibetan calendar since it is the anniversary of Kejia Monastery and there are some performances there. The admission fee is CNY30.00 net per person. Please notice that there are no regular buses available. Tourists should rent a vehicle to go there. We would also like to remind you that the road to the Monastery is quite rough. Tourists should get well prepared before renting the vehicle. Talk with the driver for the exact time and the price. Your adventure tour will also end after visiting this monastery.

Recommended Itineraries with Cheap Price:
China and Holy Tibet
: 12 Days Luxury Beijing - Xian - Lhasa - Shanghai

More Hiking Routes:
Nakchu Exploration
: 3-day to Nakchu of Tibet
Excursion to Tsetang
: 4 days to explore all the highlights in Tsetang
Trip to Lhasa-Shigatse-Yadong
: to conquer the Gambala snow mountain and pay a visit to the Tibetan feudal serfdom manor