Great Wall Relics of Wei State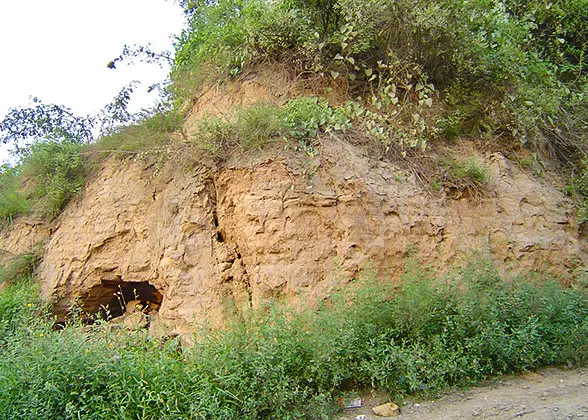 Wei State Great Wall in Shaanxi
During the turbulent Spring and Autumn Period (770BC-476BC) and Warring States Period (475BC-221BC), many states built Great Wall to meet defense needs. The Chu State built the Square City (Fangcheng) in 657BC followed by Qi State, Wei State, Yan State, Zhao State, and Qin State with versions to defending their respective capitals. The Great Wall of the Wei State, the boundary of Wei State and Qin State, still leaves its footprints in today's Shaanxi Province.
Why and Where Was the Wei State Great Wall Built?
The Wei State, one of the seven powers of the Warring States Period, shares a western border with Qin State. To shore up its territories before the capital Daliang (today's Kaifeng in Henan Province), the state constructed two defense lines: the West Line and the South Line.

The West Line runs from
Mount Huashan
in Huayin City, and crosses the Weihe River. Then, it goes along the northeastern bank of Luohe River, via Dali County, Chengcheng County, and Hancheng City until it reaches Yellow River. Finally, it terminates at Guyang County in Baotou of Inner Mongolia. It was constructed in ten years from 361BC to 352BC.

The South Line runs from Juanxian County (in today's northeast Yuanyang County, Xinxiang, Henan Province) to Yangwu (in southeast Yuanyang County). Then, it turns southwest, and arrives at Mixian County (today's Xinmi of Zhengzhou). There is no record of its construction details.
Precious Relics of the Wei State Great Wall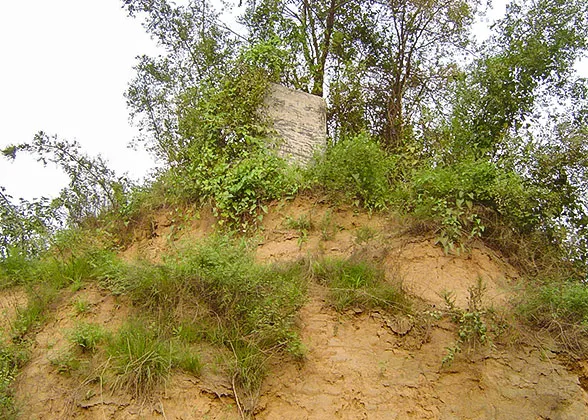 Great Wall Ruins of Wei State
The Great Wall of Wei State is over 2,300 years old, some 140 years before the one built by
Emperor Qin Shi Huang
. Most sections have not lasted. Fortunately, some relics have been founded in Huayin, Dali County, and Hancheng of today's Shaanxi Province.

The Wei State Great Wall Relics in Huayin are 3.7 miles (6 kilometers) long. The ruins run from Chaoyuandong at the northern foot of Mount Huashan, go northward via Nandong Village, Beidong Village, Hongya Village, Wangjiahe, Hewanzi, Xiguanbao, Fengxiangcheng, and arrive at the southern bank of Weihe River. There are twelve sites in total. For instance, the wall to the northwest of Chaoyuandong is 0.3 mile (0.5 kilometer) long, 24 yards (21.6 meters) wide, and 46 feet (14.1 meters) high. The wall is made of compacted earth. The outlines of former fortresses and beacon towers can be made out. However, most sections are destroyed due to natural erosion and human destruction.

The Great Wall Ruins of Wei State lay on the eastern bank of Luohe River, about 9 miles (15 kilometers) to the northwest of Dali County. They extend from Dangchuan Village, via Dangjiayao Village and Donggaoheng Village, to Changcheng Village. There are twelve parts in total. The longest one lies between Changcheng Village and Donggaoheng Village. It is 1.3 miles (2.1 kilometers) long, 18 yards (16.3 meters) wide, and 7 feet (2 meters) to 37 feet (11.4 meters) high.

The relics in Hancheng are mostly distributed in thirteen villages of Longting Town, including Chengnan Village, Malingzhuang Village, Donglungong Village, Xilungong Village, Dapeng Village, Xinzhuang Village, Sanjia Village, Aitie Village, Simazhuang Village, Chenghou Village, Haozhuang Village, and Achi Village. The wall is about 13.5 miles (22 kilometers), running from the east to the west. The best-preserved section is between Chengnan Village and Malingzhuang Village. You can find the remains of beacon towers there.

Related Link:
Great Wall Protection
- Last updated on Apr. 15, 2021 -
Questions & Answers on Great Wall Relics of Wei State
Asked by Mr.Elmer R. Lo from USA | Jun. 22, 2009 02:22

Reply
Can you tell me something about Wei State and why they built the wall?
Answers (1)
Answered by Mr.knowitall | Jun. 22, 2009 04:11

0

1

Reply
Wei is a state in the chaos of the Warring States Periods (476BC-221BC). It built the wall to protect themselves from being attacked by the strong Qin State which was located on its west.