Great Wall in Inner Mongolia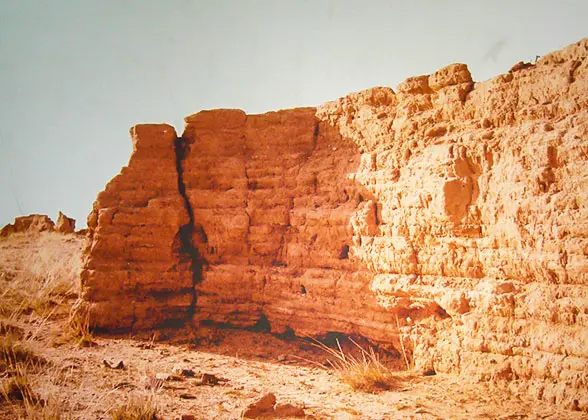 Great Wall in Inner Mongolia
Historically, Inner Mongolia was the border between the Han nationality and the northern nomadic tribes; hence many Great Wall sections had been built. In total, Great Wall in Inner Mongolia reaches 4,704 miles (7,570 kilometers), about one-third of the Great Wall of China. However, threatened by natural erosion and lack of protection, many sections are in poor conditions, or disappearing.

Basic Facts of the Great Wall in Inner Mongolia

The 4,704-mile-long Great Wall is widely distributed in 76 counties and banners of 12 cities and leagues.

It was built during many historical periods from the Spring and Autumn Period (770 BC-476 BC) through the Ming Dynasty (1368-1644).

The most important sections were built by the Zhao State during the Warring States Period (475 BC-221 BC), Qin Dynasty (221 BC-227 BC), Han Dynasty (202 BC-220 AD), and Ming Dynasty.

The part in Qingshuihe County of Hohhot, which was built during the Ming Dynasty, is comparatively well-preserved, with more than 5,000 beacon towers.

There are many important fortresses along the wall, such as Gaoque Fortress, Jilu Fortress, and Juyan Fortress.



Note: A banner is a political division in Inner Mongolia. It is similar to a county.

| | |
| --- | --- |
| Wall of Qin Dynasty in Yinshan Mountain | Wall of Zhao State in Baotou |
Silk Road
.
Great Wall in Qingshuihe
The Qingshuihe Great Wall is 93 miles (150 kilometers) long. It crawls along the border of Qingshuihe County of Inner Mongolia, Pianguan County of Shanxi Province, and Shuozhou City of Shanxi Province. It was constructed in 1396 during the Ming Dynasty. The wall is about 26 feet (8 meters) high, and 8.7 yards (8 meters) wide. There are over 7,000 watchtowers, 5,000 beacon towers, 6 forts, and 5 passes along the wall. The best-preserved section lies between Pinglu County of Shanxi Province and Yajiao Mountain to the east of Kouzishang Village, Beibao Town, Qingshuihe County. You will be amazed by the winding wall, watchtowers, and terraces.
| | |
| --- | --- |
| Wall of Jin Dynasty in Abaga Banner | Wall of Ming Dynasty in Fengtai County |
Urgent Protection Is Needed
The Inner Mongolia Great Wall is mostly distributed on the high mountains or in remote areas. The harsh climate speeds up the erosion of this heritage. For instance, the wall in the Ala Shan Desert has been engulfed by sand, only leaving dots of beacon towers. Furthermore, the wall is threatened by human beings. For example, locals demolished the Zhao State wall in Xingsheng Town, Jiuyuan District of Baotou. The relatively well-preserved Ming Dynasty wall in Ulanqab was cut in the middle for a road. These sad stories remind us of the urgency of protecting the wall.
Fortunately, the local herdsmen have founded protection teams. They ride horses or camels to the areas which are inaccessible to vehicles to reinforce the collapsing wall and beacon towers, take photos, and record data. Yet, more work needs to be done. Let's act now to protect these cultural relics, so later generations can enjoy them.

Further Reading:
Inner Mongolia Travel Guide
- Last updated on Sep. 05, 2023 -
Questions & Answers on Great Wall in Inner Mongolia
Asked by Mari from NORWAY | Sep. 03, 2023 14:32

Reply
Visit the great wall of China in Mongolia?
Is it possible to visit the great wall of China in Mongolia?

If so, how far is it from Ulan Bataar?

The new seven wonders of the world is my bucket list 😊
Answers (1)
Answered by Nick | Sep. 05, 2023 23:57

0

0

Reply
You'd better go to Beijing, the capital of China to visit the Great Wall. The sections in Mongolia are in ruins. From Ulan Bataar, you can take a flight to Beijing, taking around 2 hours.
Asked by Dmitry from RUSSIA | Feb. 04, 2018 14:38

Reply
The picture of Ming Wall in Fengtai - does this place even exist? There is no such a county in IM.
Answers (1)
Answered by Emma from AUSTRALIA | Feb. 05, 2018 00:10

0

0

Reply
Yes, according to the information on this website, the place did existed.