Hohhot Weather
The climate of Hohhot is continental with four distinct seasons and significant temperature spreads between day and night. The average annual temperature is 6

C (42.8

F). Winter weather in Hohhot is cold and long with an average temperature of -10

C (14

F). Leather coats and boots are necessary.
Hohhot Seasons & Travel Advice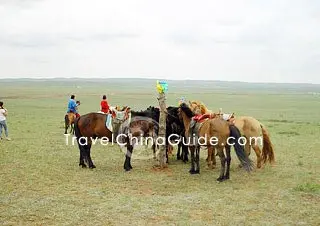 The best time to visit Hohhot is from April to October, while the best time to go to the grassland is from middle July to early September when the temperature is 15

C (59

F) to 25

C (77

F).

Also, the famous Nadam Fair is held during July or August. This traditional festival occupies an important place in the life of Mongolian people. Nadam means "entertainment" or "game" in Mongolian. Horse racing, wrestling, and archery are called men's three skills. Tasting savory milk tea, listening to melodious music from horse-head string instruments, living in gers and watching stars will bring you back to nomadic times.

Nadam Fair is also the trade fair for farm products, such as mutton, beef, cheese, butter, and yogurt. However, remember to bring a coat or jacket even in summer since the temperature drops dramatically in the evening.
7-Day Hohhot Weather Forecast
Averages for Hohhot Weather
High/Low Temperatures of Hohhot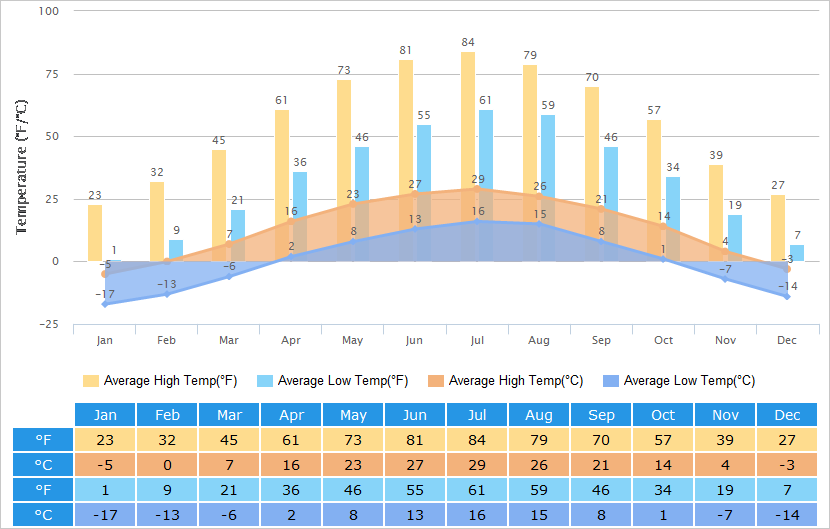 Average Temperatures of Hohhot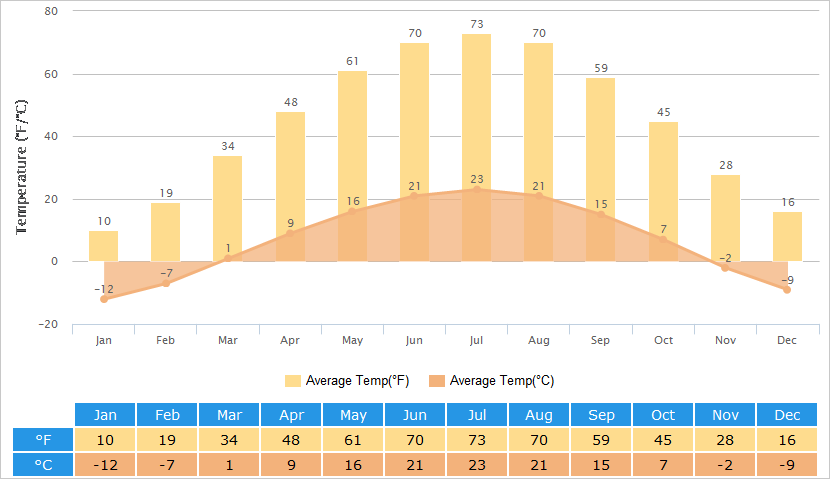 Humidity Graph of Hohhot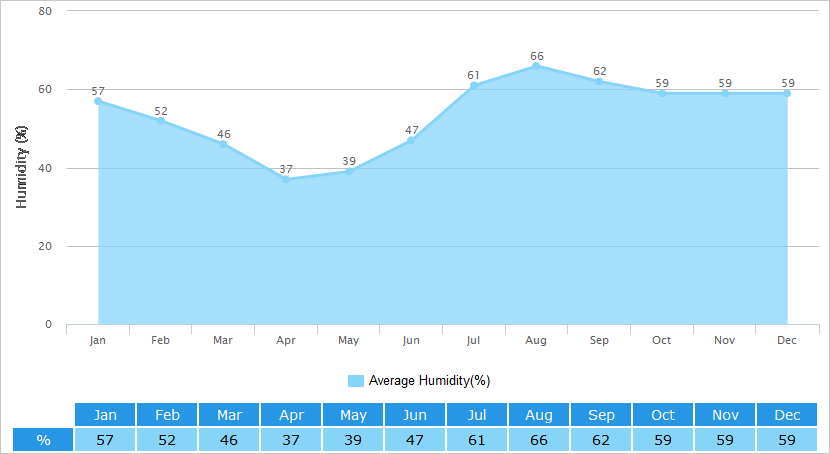 Average Rainfall of Hohhot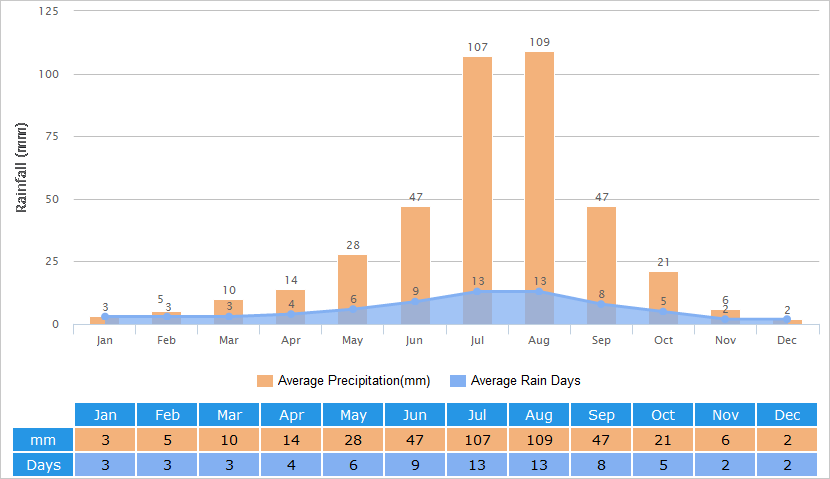 Air Quality of Hohhot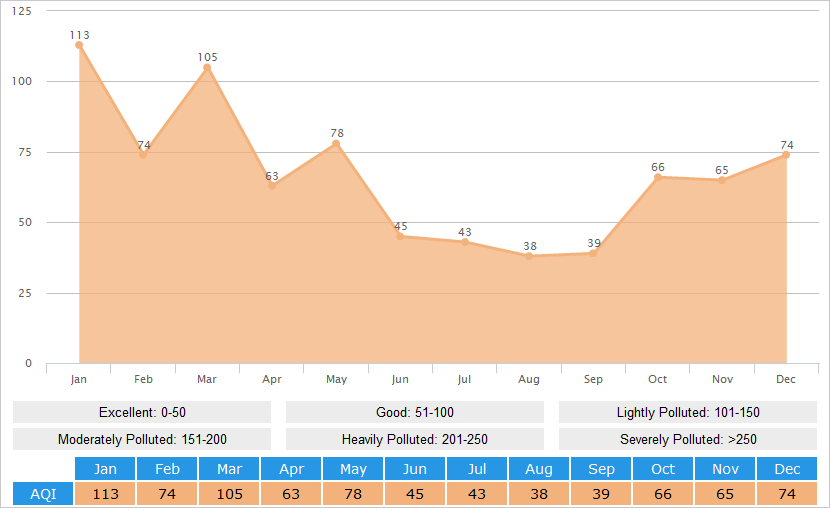 - Last updated on Apr. 07, 2021 -
Questions & Answers on Hohhot Weather
Asked by Chyan from SINGAPORE | Aug. 17, 2019 19:36

Reply
Is visit to Hohhot on 5 September 2019 advisable? And other questions
Will it rain or will there be dust storm? What sort of clothes to wear at night in Hohhot on transit? What is the cheapest way to arrive in Hohhot from Singapore?
Answers (1)
Answered by Penn from CANADA | Aug. 19, 2019 19:47

0

0

Reply
The temperature will be 10-20C in September. So you better bring some jackets or coats.
Hohhot is so far away from Singapore. Just for your reference: you can fly to Beijing first, then fly to Hohhot next.
Asked by PT Ong from MALAYSIA | Mar. 01, 2019 18:46

Reply
we'll be travelling Hohhot on 16th to 24th September 2019. What's the weather like at that time?
Answers (2)
Answered by Leah from FINLAND | Mar. 04, 2019 00:51

0

0

Reply
Based on the previous weather statistics, the temperature may range from 5C to 20C during that period of time. The temperature difference may be large in day and night. Thus you still need to prepare some warm clothes. :)
Answered by James from CHINA | May. 01, 2019 10:49

0

0

Reply
I have lived in Hohhot for two years. Based on my experience, September days are pleasantly warm and the evenings are cool. If you plan to be out a lot at night, you will probably want a jacket. It rarely rains in September, so expect lots of golden sun!
Asked by Ray Chan from SINGAPORE | May. 06, 2017 04:59

Reply
I intend to go beginning of July to Hohhot. What's weather like st that time? Tks
Answers (2)
Answered by Vivian from CHINA | May. 08, 2017 02:55

2

0

Reply
Referring to the history data, it will be cloudy in the most days at that time and it will also rain sometimes. The temperature will be 60F to 85F.
Answered by zak from CHINA | Jul. 13, 2018 00:11

0

0

Reply
Wheather is good and not like Singapore.. But the temp can change quick..