Kunming Weather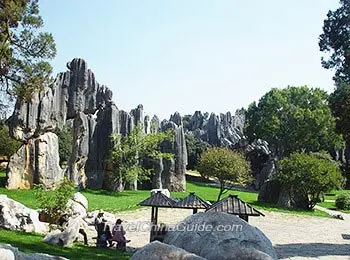 Stone Forest in Spring
Kunming weather is like spring most of the year, without bitter coldness in winter and extreme heat in summer.
The annual temperature averages around 15

C (59

F). But there is usually a big difference of temperature between day and night from November to the next February.
Best Time to Visit Kunming
As the saying goes, 'the weather is always like that of early spring, and the flowers bloom all the year round'. Thus, the climate is fine for tourism all year round. The best time is from March to October when you will enjoy not only the stunning natural landscape Like
Stone Forest
, but also the fascinating minority cultures.
7-Day Kunming Weather Forecast
Average Temperatures Graph for Kunming, China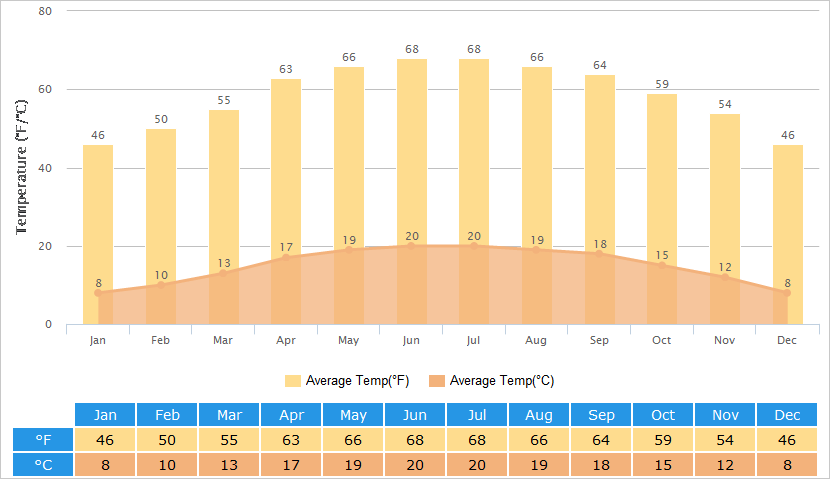 Average High/Low Temperatures Graph for Kunming, China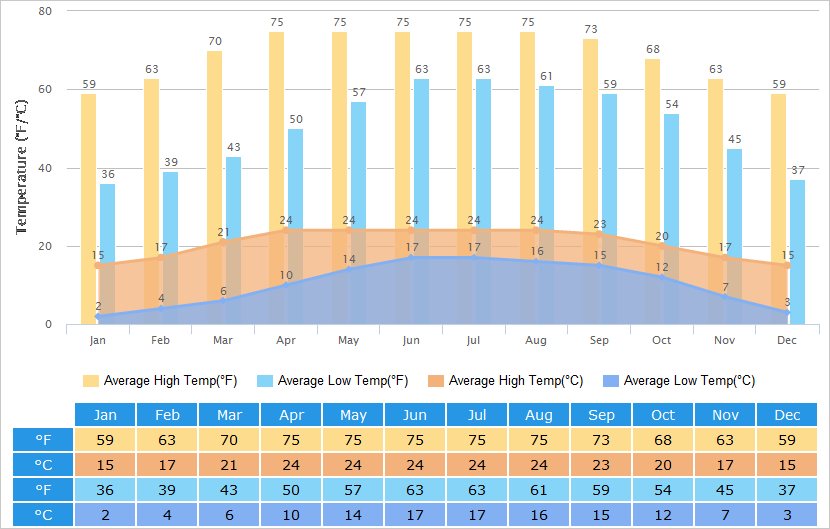 Average Humidity Graph for Kunming, China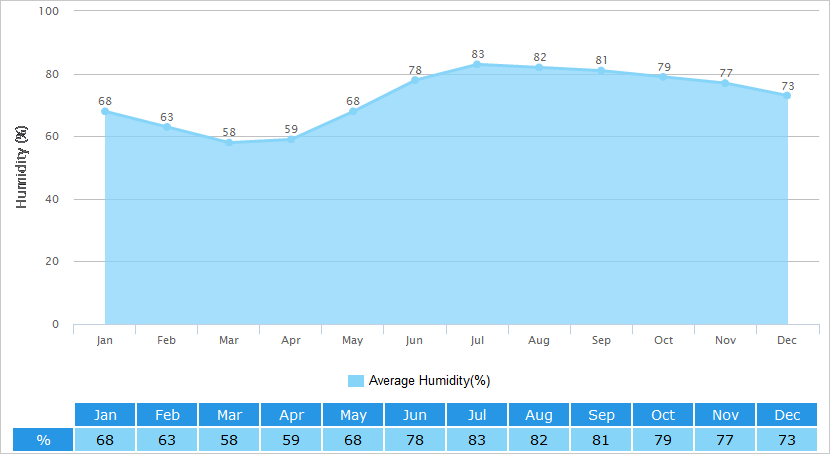 Average Rainfall Graph for Kunming, China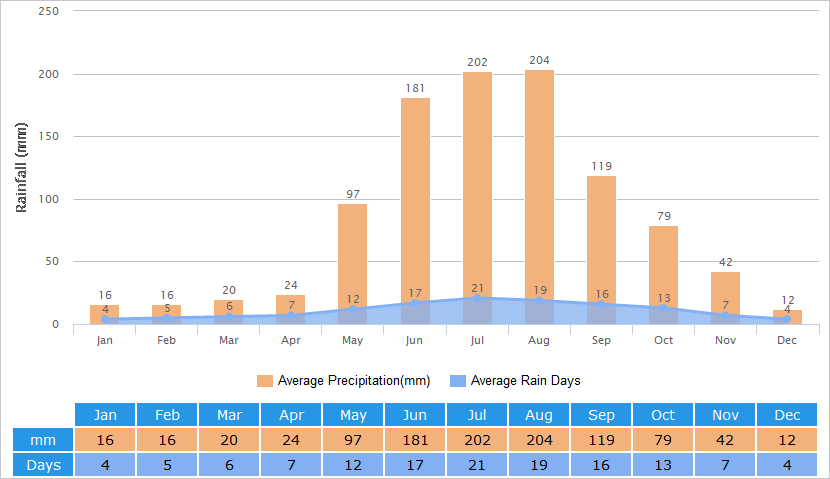 Average AQI(Air Quality Index) Graph for Kunming, China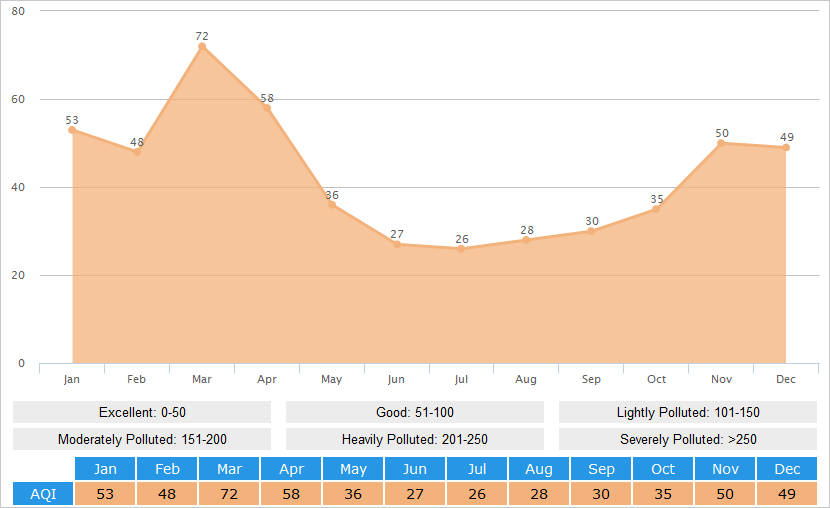 Introduction to Kunming Climate
Belonging to a low-latitude monsoon climate, Kunming is famed as 'Spring City', with green foliage all year. January is the coldest season at about 8

C (46

F), while July is the hottest month with an average temperature of 19

C (66

F). However, the temperature between day and night may vary 12-20

C (54 - 68

F) during the relatively cold days from November to the next February.

May to October is the rainy season here. At this period of time, the temperature may drop quickly along with the rain, so take a raincoat plus a light overcoat with you. Even in the hottest July, most parts are less than 21

C (70

F) for the weather condition is rainy or cloudy for most days. It is also the season when most fruits ripen and most fascinating minority festivals celebrated, including the Water-splashing Festival of Dai and the Torch Festival of Yi.

Relatively, the climate from November to April is dry and around 20 days of a month are sunny. The area has an average of 2,445.6 hours of sunshine annually. Traveling here at this time, pack warm clothing like sweaters or jackets for night; carry sunglass and apply sun block during the day. Take along water and fruits to avoid dehydration. From December to March every year, groups of black-headed gulls will fly to the Green Lake, escaping the northern coldness.