China Consulate in Montreal, Canada

Visa Application Form of PRC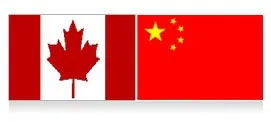 Consul General: Zhao Jiangping
Address: 2100 Ste-Catherine West, 8th floor, Montréal, Québec H3H 2T3
Tel: +1-514-4196748
Fax: +1-514-8789692
Email: consulate.china.montreal@gmail.com ;
consulate_mtl@mfa.gov.cn
Office Hours: 09:00 - 12:00, 13:30 - 16:00, Monday - Friday (except holidays)
Consular Office of Chinese Consulate in Montreal
Tel: +1-514-4196748 post 633 (15:30-16:30, Monday - Friday)
Fax: +1-438-3823980
Email: zj.ccmtl@hotmail.com
Office Hours: 09:00-12:00, Monday-Friday (except holidays)
Consular Districts: Quebec, New Brunswick
Where to Submit Application
All applications from ordinary passport holders should be submitted to the Chinese Visa Application Service Center (CVASC). The consulate will only accept applications of visas to Hong Kong, Macao, and applications from holders of diplomatic, service (official) passports, or applicants qualified for applying for Chinese diplomatic, courtesy and service visa.
Note: the Center in Mentreal accepts applications from Canadian citizens/holders of passports issued from Quebec and New Brunswick, and citizens of other countries staying in Quebec and New Brunswick with work permit, study permit or permanent residence status.
CVASC in Mentreal:
Address: 2000, Mansfield Street, Suite 700, Montreal, Quebec, H3A 2Z6
Tel: +1-514-680-8472
Fax: +1-514-680-8473
Email: montrealcenter@visaforchina.org
Note:
1. Applicants are suggested to book an online appointment at CVASC's website in advance and visit the center on the appointed date.
2. The Center accept urgent service (2nd working day collection) applications, but make sure submit your application before 11:30.
3. The consulate requires that all Application Form shall be finished on the computer, printed out and then signed by hand. Hand-written forms will not be accepted.
2019 Public Holidays of the CVASC in Montreal
Festival
Date
Day
New Year's Day
January 1
Tuesday
Chinese New Year
February 4 - 6
Monday -
Wednesday
Good Friday
April 19
Friday
Easter Monday
April 22
Monday
Victoria Day
May 20
Monday
Dragon Boat Festival
June 7
Friday
Canada Day
July 1
Monday
Canadian Labor Day
September 2
Monday
Mid-Autumn Festival
September 13
Friday
Chinese National Day
October 1 - 3
Tuesday - Thursday
Thanksgiving Day
October 14
Monday
Christmas Day
December 24 & 25
Tuesday & Wednesday
Boxing Day
December 26
Thursday

Recommended Tours:
China Tours from Canada
China Tour from Montreal Canada
- Last modified on Sep. 01, 2019 -
Questions & Answers on China Consulate in Montreal
Asked by ben from CANADA | Sep. 25, 2019 19:35

Reply
Can I request a visa without being sure of my travel date and where i will be staying
Answers (1)
Answered by Kenny from CANADA | Sep. 26, 2019 19:08

0

0

Reply
I'm afraid not, because you need to submit round-trip tickets and hotel bookings when applying for the tourist visa. Otherwise, you need to get an invitation letter from China.
Asked by Bruce MacKeracher from CANADA | Aug. 31, 2019 09:03

Reply
Visa Required for Beijing and Shanghai
Hello. . .I am on a cruise with Silversea. . .we arrive in Tianjin Oct 28 at 7am and depart Tianjin Oct 29 at 7pm. Then we arrive in Shanghai Oct 31 at 5pm.

Q1 --- I am going on excursions while we are in port in Tianjin. Do I need a VISA?
Q2 --- I arrive in Shanghai Oct 31 at 5pm and fly from Pudong back to Montreal Nov 03 at 6:15pm. I will be visiting Shanghai for 3 days. Do I need a VISA?

Thank you.
Answers (1)
Answered by Lee from CANADA | Sep. 01, 2019 23:47

0

0

Reply
For your stay in Tianjin and Shanghai, you need to apply for a transit G visa in advance.
Asked by Reut from CANADA | Aug. 23, 2019 04:29

Reply
Shanghai PVG - 24 hours connection - where to sleep?
Thank you for your previous answer!
Another question re having a 24 hours connection at Shanghai PVG -
I have tried to book hotel within terminal 2 but there are no more rooms.
1) is there another hotel in the airport?
2) is it allowed to sleep in a hotel near the airport but outside the terminal
if yes -
1) what happens with my luggage
2) will I have trouble going back through immigration?
3) is it something that I need to coordinate in advance in terms of immigration/visa - if yes- who do I contact?
Thank you so much
Reut
Answers (1)
Answered by Vernon from CANADA | Aug. 25, 2019 20:25

0

0

Reply
you can apply for a 144-hour visa-free stay permit upon arrival at the airport and leave the airport for a hotel. Your can either take your luggage or leave it at the airport. There will be no trouble if you go back on time. You passport, the ticket to a third country with confirmed seat and date, hotel reservation (if necessary) are needed when apply for the permit.

Asked by reut from CANADA | Aug. 22, 2019 06:13

Reply
connecting in Shanghai PVG - 24 hours layover - what documents do i need to obtain
I am connecting in Shanghai PVG - I have about 24 hours layover - what documents do i need to obtain?
Answers (1)
Answered by Jerry from CANADA | Aug. 22, 2019 21:01

0

0

Reply
if you come to Shanghai and then fly to a third country (except you country and China), then you are eligible for the visa-free transit in Shanghai.
Asked by Quebec from CANADA | Jul. 29, 2019 19:13

Reply
How long does it take for a China tourist visa application in Quebec? can do it online or in-person?
Answers (1)
Answered by Rebecca from CANADA | Jul. 30, 2019 00:04

0

0

Reply
It normally takes four days for visa processing. You can't do it online but need to submit the application in person.