China Consulate in Montreal, Canada

Visa Application Form of PRC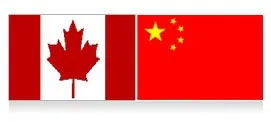 Consul General: Zhao Jiangping
Address: 2100 Ste-Catherine West, 8th floor, Montréal, Québec H3H 2T3
Tel: +1-514-4196748
Fax: +1-514-8789692
Email: consulate.china.montreal@gmail.com ;
consulate_mtl@mfa.gov.cn
Office Hours: 09:00 - 12:00, 13:30 - 16:00, Monday - Friday (except holidays)
Consular Office of Chinese Consulate in Montreal
Tel: +1-514-4196748 post 633 (15:30-16:30, Monday - Friday)
Fax: +1-438-3823980
Email: zj.ccmtl@hotmail.com
Office Hours: 09:00-12:00, Monday-Friday (except holidays)
Consular Districts: Quebec, New Brunswick
Where to Submit Application
All applications from ordinary passport holders should be submitted to the Chinese Visa Application Service Center (CVASC). The consulate will only accept applications of visas to Hong Kong, Macao, and applications from holders of diplomatic, service (official) passports, or applicants qualified for applying for Chinese diplomatic, courtesy and service visa.
Note: the Center in Mentreal accepts applications from Canadian citizens/holders of passports issued from Quebec and New Brunswick, and citizens of other countries staying in Quebec and New Brunswick with work permit, study permit or permanent residence status.
CVASC in Mentreal:
Address: 2000, Mansfield Street, Suite 700, Montreal, Quebec, H3A 2Z6
Tel: +1-514-680-8472
Fax: +1-514-680-8473
Email: montrealcenter@visaforchina.org
Note:
1. Applicants are suggested to book an online appointment at CVASC's website in advance and visit the center on the appointed date.
2. The Center accept urgent service (2nd working day collection) applications, but make sure submit your application before 11:30.
3. The consulate requires that all Application Form shall be finished on the computer, printed out and then signed by hand. Hand-written forms will not be accepted.
2019 Public Holidays of the CVASC in Montreal
Festival
Date
Day
New Year's Day
January 1
Tuesday
Chinese New Year
February 4 - 6
Monday -
Wednesday
Good Friday
April 19
Friday
Easter Monday
April 22
Monday
Victoria Day
May 20
Monday
Dragon Boat Festival
June 7
Friday
Canada Day
July 1
Monday
Canadian Labor Day
September 2
Monday
Mid-Autumn Festival
September 13
Friday
Chinese National Day
October 1 - 3
Tuesday - Thursday
Thanksgiving Day
October 14
Monday
Christmas Day
December 24 & 25
Tuesday & Wednesday
Boxing Day
December 26
Thursday

Recommended Tours:
China Tours from Canada
China Tour from Montreal Canada
- Last modified on Dec. 26, 2019 -
Questions & Answers on China Consulate in Montreal
Asked by Rashmi from CANADA | Feb. 04, 2020 12:06

Reply
Visit to Kailash Manasarovar
I am a Canadian citizen of Indian origin, living in Quebec city. I am planning a trip to the holy place of Kailash Manasarovar (near Darchen) in end of July. I will be doing the package tour with the agency Trips to Temples, which will start from Kathmandu and go to Kailash via Lhasa. All the people on this trip are from India with an Indian passport. However, I was told that as a Canadian citizen, my visa and permits will have to be done separately and take more time. Can I get all my permits for this trip done from Canada? Please advice.
Answers (1)
Answered by Kelvin from CANADA | Feb. 11, 2020 19:01

0

0

Reply
Dear, you can get the visa from Canada, but your Tibet Travel Permit can't be done from Canada.
Asked by Joe Rine from USA | Dec. 26, 2019 07:13

Reply
I live near Plattsburgh NY, can I apply for a Visa for China in Montreal instead of going to NYC?
Montreal is 60 miles from my home, New York City is 300 miles.
Is it possible for a New York Resident to apply for a visa at the Chinese Consulate in Montreal?
Thank you
Answers (1)
Answered by Eva from USA | Dec. 26, 2019 18:17

0

0

Reply
Joe, you can call the CVASC in Montreal to see if you can. The number is 001-514-680-8472.
Asked by Arlene from CANADA | Dec. 11, 2019 16:49

Reply
Can I get a 'next day' online appointment ? How long does it take to get online appointment. Thxs
Answers (1)
Answered by Danniel from CANADA | Dec. 11, 2019 19:34

0

0

Reply
Arlena, whether you can get a "next day" online appointment depends on whether the day has been fully booked. If not, you can book an appointment for that day.
Asked by Carl from CANADA | Dec. 10, 2019 05:19

Reply
I am flying through Shanghai (PVG) on trip to Thailand/Singapore
I plan on staying 3 days/3nights in Shanghai in my return trip in mid January and not leaving the city. The 144 hour visa free transit applies?

Thank you
Answers (1)
Answered by Sharon from UNITED KINGDOM | Dec. 10, 2019 19:13

0

0

Reply
Carl, if you don't have layover in any other Chinese cities, you will be able to enjoy the 144h visa-free transit in Shanghai.
Asked by Samira from CANADA | Nov. 02, 2019 00:02

Reply
Visa from China 🇨🇳
Hello please can I travel to China with Canada refugee travel document can I get a visa thanks
Answers (1)
Answered by Eva from CANADA | Nov. 03, 2019 23:11

0

0

Reply
It's possible. Please have a try at the CVASC in Montreal.