China Consulate in Toronto, Canada

Visa Application Form of PRC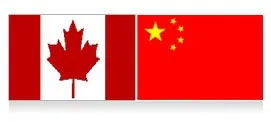 Consul General: Mr. Xue Bing
Address: 240, St. George Street, Toronto, Ontario, M5R 2N5 Canada
24-Hour Tel: +1-416-6160807, 5290068 (for emergencies)
Tel: +1-416-9647260, 9649646
Fax: +1-416-3246468
Email: chinaconsul_tor_ca@mfa.gov.cn
Office Hours: 09:00-12:00, 13:30-17:00, Monday-Friday (except holidays)
Consular Office of Chinese Consulate in Toronto
Tel: +1-416-9648861 (24-hour automatic telephone, manual service during 09:00-10:00 and 15:00-17:00)
Fax: +1-416-3249010
Email: torontovisaoffice@gmail.com
Office Hours: 09:00-12:00, Monday-Friday (except holidays)
Consular Districts: Ontario, Manitoba
Notice: In order to insure safety, all visitors to the Consulate in Toronto should show their ID Card.

Chinese Visa Application Service Center (CVASC)
All ordinary passport holders visiting Mainland China are required to submit their applications to the center.
Detailed Information about CVASC:
Address: Suite 1501, University Center, 393 University Avenue, Toronto, Canada M5G 1E6
Business Hours: Monday-Friday
Application Submission: 09-15:00
(Urgent applications must be submitted before 11:30)
Payment and Passport Collection: 09:00-16:00
Tel: 416-345-8472
Fax: 416-345-8473
Email: torontocenter@visaforchina.org
Tips for Applicants
1. The peak of application: Monday, 1-2 working days after every holiday, between 11:00-12:00, 13:30-14:30 in every working day. You'd better avoid the time quantum; otherwise, you will queue up for a long time.

2. The off-peak time: Between 09:00-10:30, 14:30-15:30, from Tuesday to Friday. During this time quantum, applicants are rare and you can save your time.

3. There are many applicants between May-June, September-October every year. In order to save your time, you can apply in advance based on your planned travel.

4. Make a good preparation for required documents for application.

5. Please make an appointment first at the website of CVASC.
2019 Public Holidays of the CVASC in Toronto
| Festival | Date | Day |
| --- | --- | --- |
| New Year's Day | January 1 | Tuesday |
| Chinese New Year | February 4 - 6 | Monday - Wednesday |
| Family Day | February 18 | Monday |
| Good Friday | April 19 | Friday |
| International Labour Day | May 1 | Wednesday |
| Victoria Day | May 20 | Monday |
| Dragon Boat Festival | June 7 | Friday |
| Canada Day | July 1 | Monday |
| Civic Day | August 5 | Monday |
| Canada Labor Day | September 2 | Monday |
| Chinese National Day | October 1 - 3 | Tuesday - Thursday |
| Thanksgiving Day | October 14 | Monday |
| Remembrance Day | November 11 | Monday |
| Christmas Day | December 25 | Wednesday |
| Boxing Day | December 26 | Thursday |

Recommended Tours:
China Tours from Canada
China Tour from Toronto Canada
- Last modified on Sep. 04, 2019 -
Questions & Answers on China Consulate in Toronto
Asked by Sadrudin Alani from CANADA | Oct. 15, 2019 02:25

Reply
Length of Visa
I am a Canadian Citizen, I need to apply for Business Visa I may have to visit China several times, What is the longest time Visa I can get with multiple entries. (like 10 Years) How much it costs and how long it takes to get it.
Answers (1)
Answered by Jojo from CANADA | Oct. 16, 2019 18:54

0

0

Reply
Yes, the longest length is 10 years. If you apply for it at the CVASC in Toronto, the cost is 162.15 CAD. The processing time is usually 4 working days.
Asked by Gehendra Mahara from NEPAL | Oct. 06, 2019 07:26

Reply
Regarding Visa Tourist visa (L)
I'm Nepali passport holder and going to attend a workshop in Toronto Canada on 21-25 Oct 2019 and will return back from Toronto to Nepal on 29 Oct. During back to Nepal, I also want to visit Canton Fair in Guangzhou China from 31-04 Nov, and 4th Nov wants to back to Nepal. At the moment, my passport is in the Canadian High Commission, New Delhi for the visa process. I will have no time to apply for the Chinese visa at Kathmandu Nepal. At this circumstance, may I apply for Chinese Visa in Toronto, Canada?
It would be more appreciated if I will get the right answer.

Thanking you.
Answers (1)
Answered by Bella from USA | Oct. 09, 2019 23:01

0

0

Reply
You can have a try but I'm not sure about the result. To play safe, you should call the China consulate Toronto to make it sure.
Asked by Thomas Tong from CANADA | Oct. 02, 2019 06:08

Reply
Chinese Visa - We are holding a Canadian Passport
We are holding a Canadian Passport taking a cruise from Japan to Shanghai to Taiwan then ended at Hong Kong. Do we need a Chinese Visa. Thanks.
Answers (1)
Answered by Daisy from USA | Oct. 08, 2019 01:52

0

0

Reply
For Hong Kong, it's certain that you don't need a visa. For Shanghai, if the cruise doesn't stop in other mainland China cities, you will be able to use the 144-hour visa-free transit there. Visa is not required either.
Asked by Moshe Fischtein from CANADA | Sep. 23, 2019 12:21

Reply
We finish cruise in Shanghai, flying out of china in a couple of days. do we need visas?
We have a Canadian and a Mexican passport, we plan on staying in a hotel in Shanghai and fly out of China. What kind of visa do we need and when can we apply for it? we are currently living in Toronto Canada.
Answers (1)
Answered by Rolisa from CANADA | Sep. 23, 2019 23:30

0

0

Reply
Well, if your cruise enters Shanghai from another country, and then you take a flight back home without any landing in this country and mainland China, you can enjoy the 144-hour visa-free transit in Shanghai.
Asked by Sang from KOREA | Sep. 12, 2019 05:13

Reply
M visa application for sport competition
I am an Korean athlete and training in Toronto. I am invited to an competition in China.
I was not allowed to sumbit the m visa because I am staying in Toronto with ETA.
Is there a way to be allowed to apply my visa to China as an athlete that has to participate in an competition hosted by the China sport athority? Or I have to visit Korea and waste a couple of days without training. Please understand my situation and it would be highly appreciated when you find a way for me.

Thank you.
Answers (1)
Answered by Nick from CANADA | Sep. 15, 2019 19:02

0

0

Reply
You could contact the China Visa Application Service Center or Consulate-General in Toronto and ask.